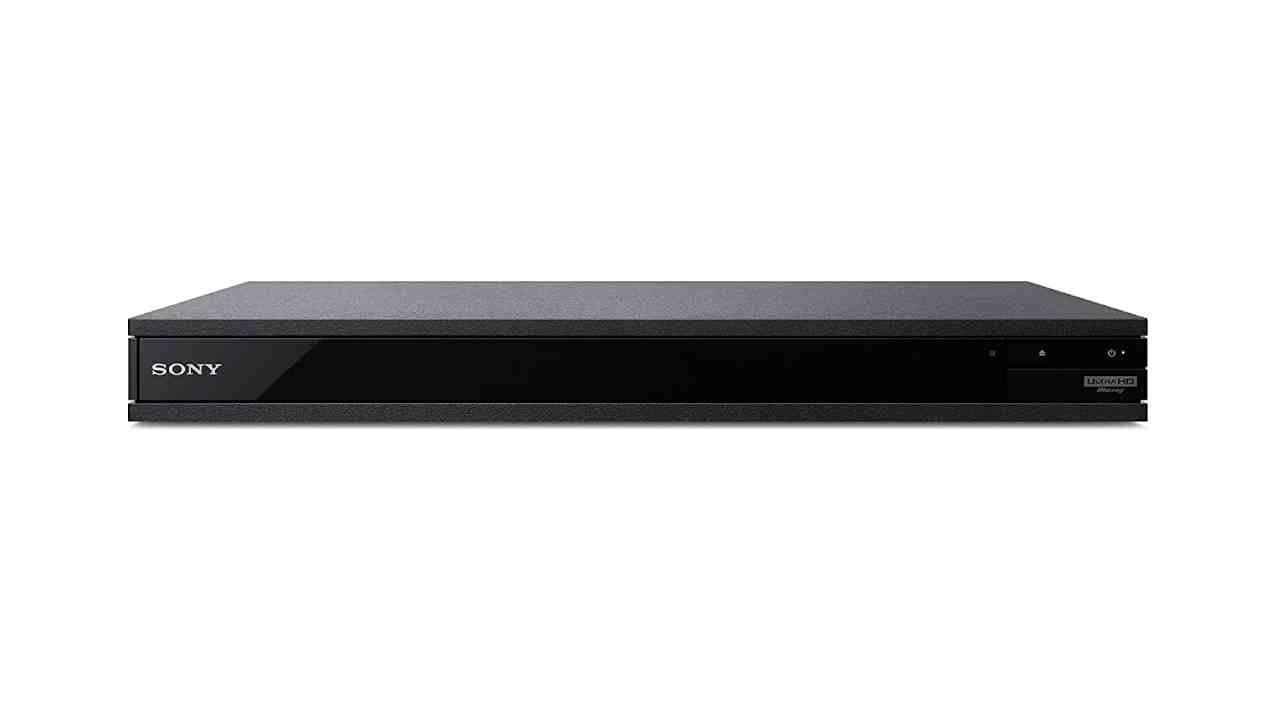 Most of the streaming websites are now offering 4K media content, but when it comes to sound and picture quality, a good 4K Blu-Ray player can make all the difference. Luckily, we live in a time when the market is full of Blu-ray players at every price range possible. But finding a decent one won't be as easy as it sounds, so read on to know which are some of the best 4K Blu-ray players that you can find on Amazon. Note that these have been curated based on their listed features.
LG UBK80 UHD Blu Ray Disc DVD Player
If you're looking for a Blu-ray player with support for 4K playback, then do check this one out. The LG UBK80 is an UltraHD Blu-ray player with HDR compatibility (when used with an HDR-compatible display). It is backwards compatible, which means that it can run all your favourite movies, TV shows or animes from a CD, DVD, Blu-ray disc and even a USB stick. It can even upscale your old-gen DVD videos so you can enjoy them in high definition. This LG Blu Ray disc player has support for high-resolution audio formats like Dolby Atmos, Dolby TrueHD, and DTS-HD so you can enjoy your media content both visually and aurally. It comes with a host of connectivity options like a USB port, HDMI port, ethernet and optical audio output. All you need to do is hook it up to a nice pair of speakers and display, and you're ready to take down any movie that comes your way!
Panasonic DMP-UB400 Blu-ray Player
When it comes to quality electronic devices, Panasonic is one of the brands you can bank on. The Panasonic DMP-UB400 is a Blu Ray player capable of displaying up to 4K resolution. You can use any disc that you have at your disposal, thanks to backward compatibility. If you think that all those old CDs and DVD videos would look blown out on your 4K TV, then you'll be glad to know that this Panasonic Blu-ray player can help you with that. It can upscale standard media content into 4K resolution. If you have an HDR-compatible TV, then the Panasonic DMP-UB400 will upgrade your movie watching experience by a significant margin. When it comes to connectivity, Panasonic has packed it with two HDMI ports, an ethernet port, a USB port and optical audio output, so you don't run out of ports to plug in your essential equipment.
Sony UBP-X800 4K Ultra HD Blu-Ray Disc Player
Sony's first Blu-Ray player, the UBP-X1000 was highly applauded, and they have continued the trend of offering good-quality products in this category with the Sony UBP-X800. It has an anti-vibration construction to make sure that you don't have to deal with unnecessary noise. You can play almost any disc possible, ranging from good old CDs to Blu-rays without any problem. It even has support for 4K upscaling (up to 60p) for a fluid watching experience. Apart from the visual features, this 4K Blu-Ray player comes with Dolby Atmos and DTS:X to make sure that it doesn't lack firepower in the audio department as well. Sony has equipped it with all the necessary ports like USB, HDMI, ethernet and coaxial audio output, so you don't have to keep running looking for adapters. All of this is packed in a beautifully crafted chassis with a clean and minimalistic design.
Samsung BD-H6500 Blu-ray Player
If you're looking for a Blu-ray that can not only display 4K content but also upscale your CD, DVD content to 4K, then this might be the right choice. It has support for almost every video format there is and to back that up, Samsung has even included audio formats like Dolby Digital, DTS surround, TrueHD and many more. The Samsung BD-H6500 is backwards compatible, which means you can play your favourite movie or TV show from your CD or DVD collection. It has all the ports that you'll need like an HDMI, an ethernet port, optical audio out at the back and a USB 2.0 port at the front. You can even enjoy 3D movies if you have a 3D TV to go with it. You'll be amazed to know that all these features are packed in a device that's 4cm thick and weighs just 1.2kg!