Samsung has introduced 5 cool features that will come in all their 2019 TVs ranging from 32-inch all the way to the flagship 85-inch TV.
Let's face it, smart TVs aren't new. We have smart TVs in all price brackets now, but the entry-level smart TVs offer a very cumbersome "smart TV" experience. Mostly because they run on AOSP which, well, isn't ideal. While we haven't reviewed any of the Samsung budget smart TVs, at an event in Delhi, Samsung showed us some interesting features that it is bringing to its entire TV portfolio. This ranges from their entry level 32-inch TV all the way up to the flagship 82-inch TV. The underlying OS is the Tizen OS and these features are in addition to the OS running on the TV. So let's break down the 5 features that are coming to the Samsung's 2019 TVs
1. Personal Computer
You can use your TV as a personal computer. Actually, before we make that statement, let's understand what the feature does. The remote access feature gives you three PC things that you can do with the TV. You can remotely access content from your PC, share your PC screen to the big screen and use Office 365 without connecting a PC to the TV. Let's explore these in detail.
Office 365: This is simply an Office 365 app for the Tizen OS and you need your own subscription to the service to work it. The TV is compatible with most wired and wireless keyboard-mouse setups and in the demo we got, it was a seamless experience to make word docs, PPTs and spreadsheets from the comfort of the couch. You do need an internet connection for this function to work.
Screen sharing: As the name suggests, you can share the display of your laptop or computer with the TV wirelessly. We have seen this feature in action on the Samsung Flip (check it out here), and if you want to share content from your PC to the big screen, you no longer need to find that HDMI cable. Samsung says that the screen sharing is seamless and even your heavy video files should playback without any hiccups. We would definitely like to take this feature for a spin when we get our hands on the TV.
Remote PC: This is an interesting feature as it allows you to connect to your PC no matter where it is. All you need is for the PC to be on and connected to the internet. The way you access your PC remotely is based on the internet speed at your disposal, so keep that in mind. This is an interesting feature for professionals that want to access work files from home but don't want to lug a laptop around. The login process for this feature is secured with a username and password.
2. Music System
With the Music system feature, you can convert your Samsung TV into your personal jukebox. The app is a skin that gives you a visual representation of the music content you are streaming either locally through a USB drive or via Bluetooth to the TV. if you like, you can switch the display off and use the speakers of the TV to enjoy music. Mostly, TVs have average speakers so I do question why someone would do this. Nonetheless, it is an interesting feature to have. Mind you, this isn't a new feature. Remove the fancy skin Samsung is providing with this TV and you have a feature that has existed on TVs since 2016.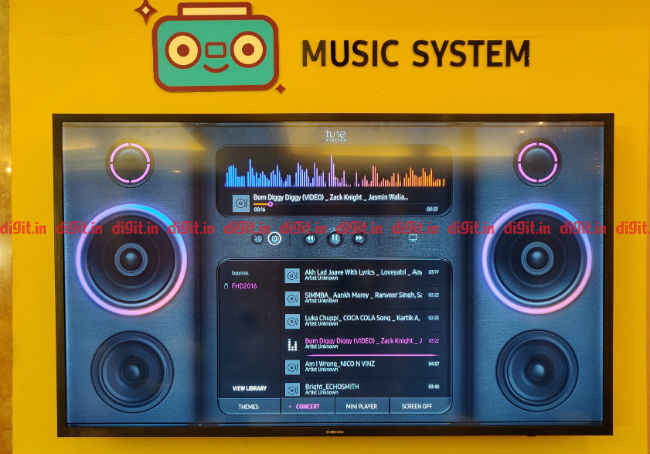 3. Live cast
Put simply, this feature lets you broadcast live to one or more Samsung TVs. When the user goes live with his/her smartphone, a notification pops up on the TV and clicking a button on the remote control brings up the live feed. This is especially good if you are attending family functions and want to broadcast it back to those who couldn't make it. Remember, this is a one-way feed, so you can't sit on your couch and talk back. You may want to revert to a video chat app if you want to participate. Think of live cast as your personal FB live without the interactivity. In our experience at the Samsung event, there was an 18 second lag between performing an activity in front of the smartphone camera and it appearing on screen.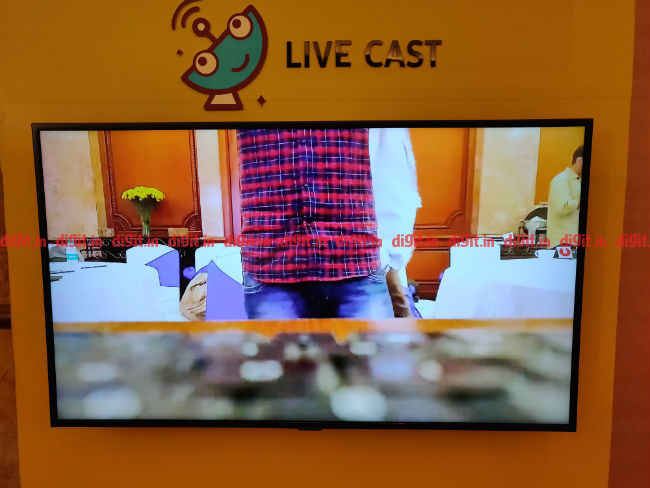 4. Home Cloud
This is one feature I find quite interesting. With home cloud you backup your photos and videos from your smartphone to the TV. All you need to do is a one-time setup process and plug in a storage device to the TV. Samsung says you can connect a whopping 1TB drive to the TV for this without any problem. So, when the smartphone that is synced with the TV enters the proximity of the TV, the new pictures clicked are automatically backed up to the storage device connected to the TV. Since this works with Wi-Fi direct, you don't need a fancy internet connection to transfer the images. Even if you delete the photos from your phone, they still exist on the drive connected to your TV. I think this is a really cool way to not only back up your photos but have precious memories instantly available at the click of a button.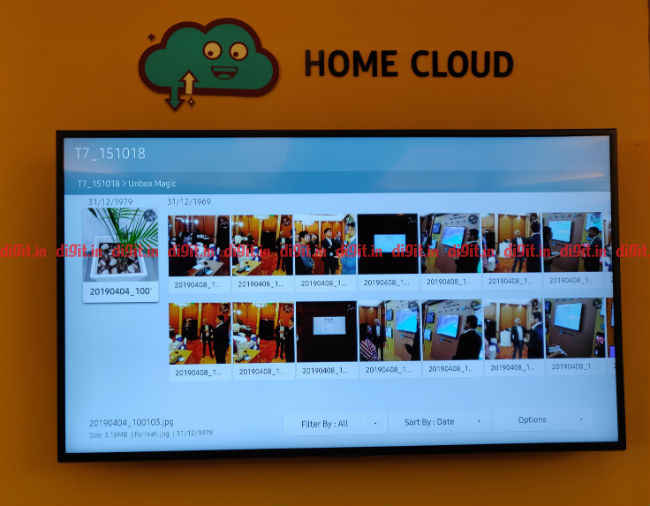 5. Two-way sharing
Last but not least, we have a function called 2-way sharing. As the name suggests, you can share audio and video (or audio only or video only if you want) between the smartphone and the TV. Let's say I want to enjoy the latest IPL match and my family is having a gathering at home. I can sneak into the bathroom, share the content from the TV to my smartphone with the simple click of a button and enjoy the match from my set top box connection while the TV in the room remains off. This also works with WiFi direct so you don't need to resort to the internet for streaming.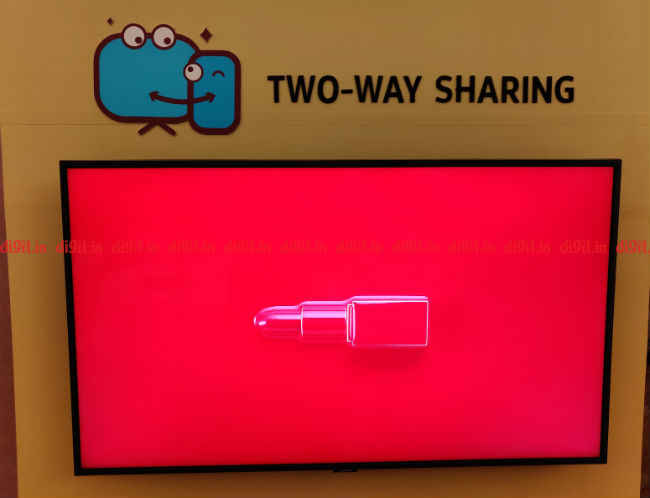 Even though smart TVs are getting smarter they aren't doing so at affordable price points. WIth the above 5 features, it looks like Samsung is looking to distinguish itself by giving features that have real-world usage potential. How well these features work and the utility value they bring to customers is something we will know when the feature is publically available. We would also like to delve deep into them and will bring you an in-depth look once we get a TV boasting of these features in for review.
Also Read:
Amazon Fire TV Stick 4K now supports Miracast: Report
Netflix removes AirPlay feature support from iOS app: Report