OnePlus has teased a variant of the OnePlus TV, which is launching soon and will be made available in India first.
OnePlus is all set to launch the OnePlus TV in September. Moreover, India will be the first market to see the release of the much anticipated product. As the launch date is nearing, OnePlus is teasing the arrival of its new product line bit by bit. The company has confirmed that the OnePlus TV will offer a 55-inch QLED display.
55-inch QLED OnePlus TV tease
OnePlus took to Twitter to tease the arrival of a 55-inch OnePlus TV, which will sport a QLED display panel. In fact, 4k quantum dot or QLED display panels are relatively cheaper than OLED panels. However, Pete Lau has said that the OnePlus TV will be positioned in the premium segment platform to compete with the likes of Sony, LG, and Samsung, and not Xiaomi's Mi TV range.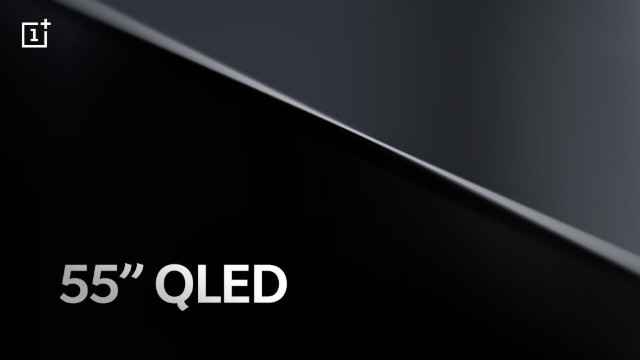 Coming back to the tweet, it also shares a dedicated page link for the OnePlus TV on Amazon India, where the 'Notify Me' button is live.
OnePlus TV expected specifications and features
The upcoming OnePlus device is expected to come in four different sizes. Bluetooth Launch Studio, which enumerates product listings approved for use with Bluetooth, indicates that OnePlus televivision might be available in 43-inch, 55-inch, 65-inch, and 75-inch options. The 55-inch variant will sport a QLED display panel.
The new OnePlus device is expected to sport a 4K HDR panel on at least one of its variants. Previously, OnePlus CEO Pete Lau has said that the company will "develop its own image processing chipsets" and sets the benchmark at Sony's image quality.
OnePlus has also made a point of mentioning "image quality and audio experience" in the past. While that does not say much, it is expected to come with some of the latest standards tv platforms including HDR10+, Dolby Vision, and Dolby Atmos.
While the TV range was already expected to be "smart," Google has reportedly certified a new OnePlus device named "Dosa." No, OnePus is not looking to enter the food market now, but one of its TVs is codenamed "Dosa", for obvious reasons. To be specific, Google has reportedly certified "Oneplus_Dosa_IN." It is expected to run an "improved" UI on top of Android TV to offer a more enhanced experience.
The Chinese company has also hinted in the past that the OnePlus TV might offer voice control and interaction, If so, it will also sport far-field microphones.
OnePlus TV is also tipped to feature a camera, but Lau told Business Insider that it had a solution for privacy concerns with such cameras. Beyond that, little is known - apart from the vision of a better TV experience.
Additionally, there has been a certification of a Bluetooth remote. The listing doesn't feature an image but does reveal that the OnePlus Remote operates on Bluetooth 4.2. The Bluetooth enabled OnePlus TV remote control could feature a dedicated button for accessing AI assistant.
Moreover, the OnePlus TV could also act as a smart hub for other appliances, apart from being capable of regular smart TV features.
"One more key selling point that I want to highlight is that we are really optimising the Android TV system which I don't see a lot of brands in Indian market [doing]. Because of our great partnership with Google, not only do we use their Android TV system but we also optimise it very deeply," said Lau in an interview given to Gadgets360.
OnePlus TV expected price
As mentioned above, OnePlus is reportedly targeting the premium segment to compete with the likes of Samsung and Sony. Lau has said, "Because of the strategic partnership with Amazon, our price may be slightly cheaper than their [Sony and Samsung] products, but it won't be half the price." Hence, we don't see the starting price to be anywhere near the Mi TV (Rs 12,499).
Previously, Lau has also described the OnePlus TV as a "flagship killer" - hinting that pricing will be designed to challenge those established rivals.
OnePlus TV launch date and availability
While there isn't an official word on a specific launch date of the upcoming OnePlus product yet, it is expected to launch on September 26. On its official forum, the company has said, "And now, I have a very exciting announcement to share with you – the OnePlus TV is set to launch in September, and it will be available in India first."
The post goes on to say, "Over the past 6 years, we have achieved great success in India in large part because of our passionate and supportive community. Even after all these years, we're excited to explore exciting new opportunities hand-in-hand with you. The OnePlus TV is such an important product for all of us, and we can't wait to see it in living rooms all over India."
The OnePlus TV will be made available through Amazon.in.