Good news for all of you who wanted to buy new TVs now and in the near future, as LG launched a whole host of smart TVs in India
At the IndiaGadgetExpo 2014 held in Hyderabad from the 19th - 22nd June, LG announced that they'll be launching a new series of full HD and other large smart TVs based on the webOS platform in India in the coming months.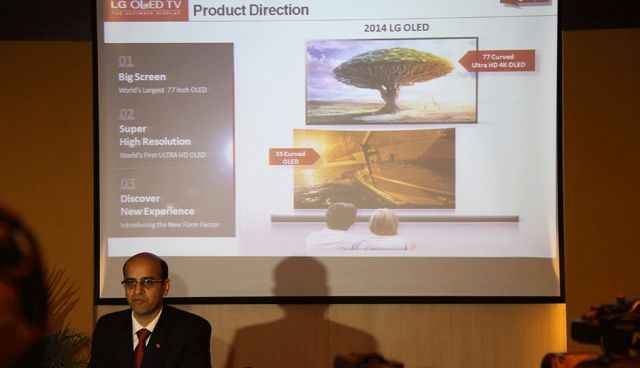 LG representative presenting the new products that are going to be launched this week
At a press conference held at the venue, LG went into detail about their upcoming product lines and their expectations for the coming year. The prime focus was the launch of new TV lines including the Ultra HD TV line up sporting IPS panels and offering 4K resolution in their higher models. These new panels also boast of a 3D control feature which allows the user to adjust the depth in 3D viewing content. Rishi Tandon, Marketing & Product Planning Head (Home Entertainment) said that in the coming week LG will be launching a 77-inch OLED TV in India.
Speaking about their market share in the country, Rishi Tandon said that LG's home entertainment division contributes Rs.5,300 crores to LG India's revenues and they were expecting towards gaining 30% share in the Indian flat panel TV market while pushing their revenues up by 25%.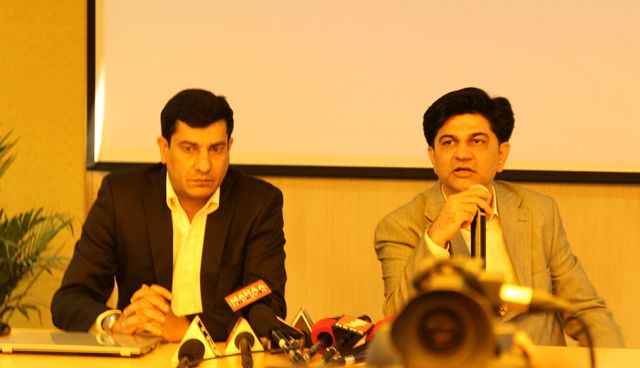 LG's Rajneesh Sharma, Regional Manager and Rishi Tandon, Marketing & Product Planning Head (Home Entertainment) answer queries
The new Ultra HD panels will be available in five sizes – 49-inch, 55-inch, 65-inch, 79-inch and 84-inch and boasts of a 5.2 channel sound system designed by Harman Kardon. They are also capable of accepting 4K 60p input which indicates HDMI 2.0 support. The flagship 84-inch model is expected to be priced at Rs.15 lakhs and the entry 49-inch model is to be priced at Rs.1.5 lakhs.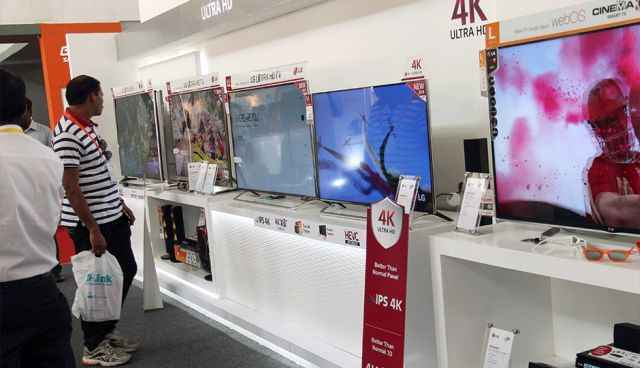 Some of the models to be launched were displayed at the LG booth
The other highlight was the webOS Cinema 3D TV which is a range of smart TVs using webOS. LG acquired webOS from HP back in early 2013. Rishi Tandon, said of the 160 million smart TVs sold globally 53% of the owners are not aware of all the capabilities of their smart TVs. The move from their internal NetCast platform to the much open webOS is geared towards allowing more third-party developers to start making applications for these smart TVs. The webOS based Cinema 3D TVs are available in 42, 47, 55 and 65-inch models ranging from Rs.82,900 to 15 lakhs.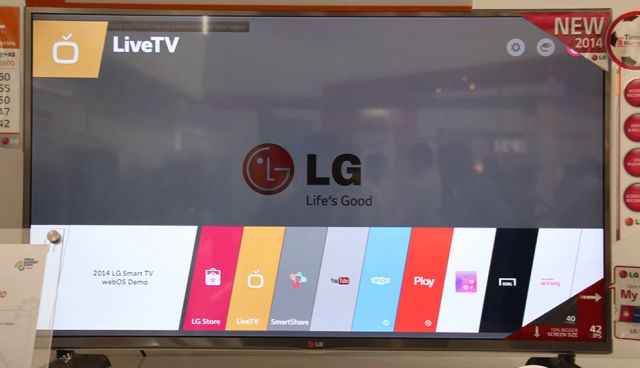 LG's webOS Cinema 3D TV demonstration at the launch
We even checked out the webOS Cinema3D TV at the LG booth and it seemed to sport a quite polished interface. Navigating through the menus was simple and the initial set of apps that come with the installation were also well thought out. There weren't many apps overall but LG did say that they'll be releasing the API soon so that third-party developers can begin making their own apps as well.