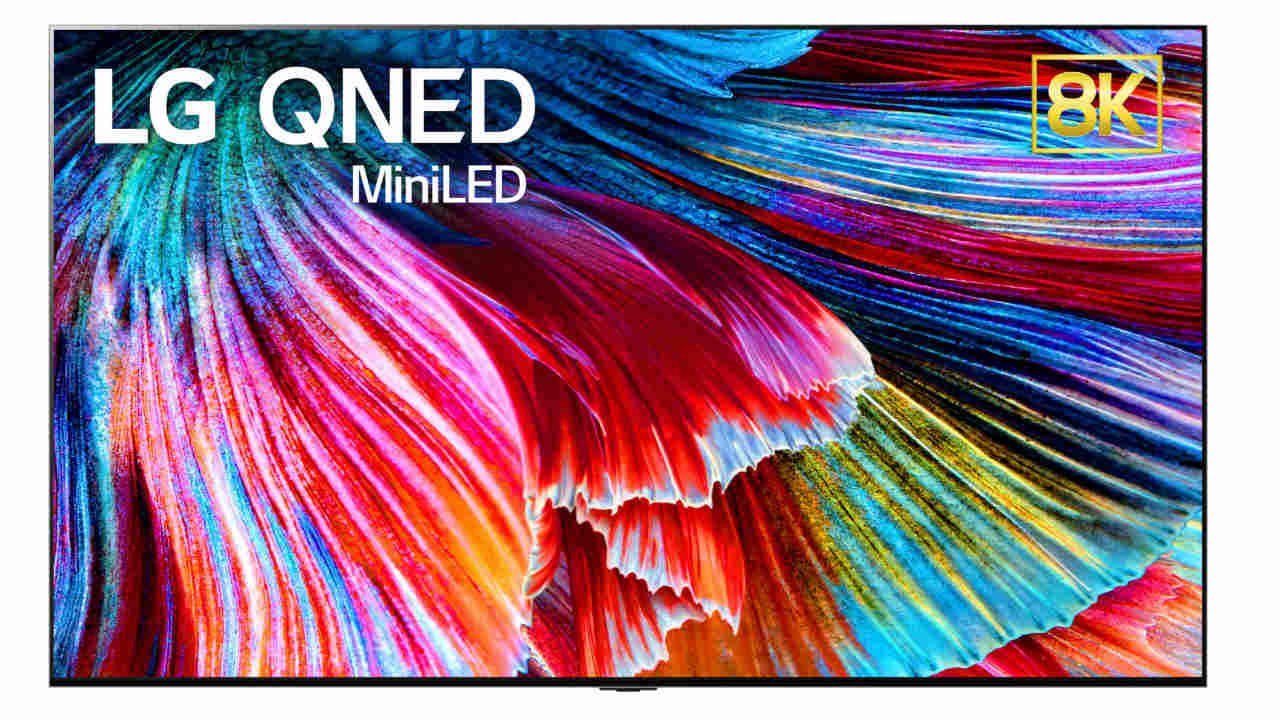 HIGHLIGHTS
QNED TVs will combine the technology of Quantum dot, NanoCell and Mini LED backlighting in the TV.

QNED TVs from LG will have up to 30,000 tiny LEDs backlighting the panel.

QNED TVs will be available in 10 models from 4K to 8K in screen sizes up to 86-inches.
CES is just around the corner, and it is that time of the year when we get a glimpse at new TV technology that will make its mark in the coming year. LG isn't waiting for CES to start. The electronics giant has announced that at CES 2021, they will show off their all-new QNED TVs. The TVs will be available in 10 models from 4K to 8K in screen sizes up to 86-inches.
"Our new QNED series is a premium home entertainment option that expands and improves the LCD TV space and gives consumers another terrific viewing choice," said Nam Ho-jun, senior vice president of R&D at LG's Home Entertainment Company. "These TVs deliver an experience that set them apart from other LCD TVs and speak to our commitment to innovation and pushing the standard forward."
What is LG's QNED TV?
If you thought QNED was somehow related to QLED TVs, you wouldn't be wrong. Put simply, QNED combines the technology of quantum dot (QLED) and NanoCell technologies with Mini LEDs as the light source. LG says this will result in better colours, contrast and brightness ideal for consuming HDR content. According to LG, "As the first TVs to combine quantum dot and NanoCell in one product, LG QNED TVs produce incredibly accurate colours while the advanced LED backlight offers better contrast and deeper blacks for images of exceptional vibrancy and realism. And with a refresh rate of up to 120Hz, these TVs render motion smoothly and more naturally".
From the above statement, it looks like we can expect the QNED TV to support HDMI 2.1. Since 2019, LG's OLED and high-end NanoCell TVs have come with support for HDMI 2.1. With HDMI 2.1, users can expect to 4K at 120Hz, VRR (Variable Refresh Rate) and ALLM (Auto Low Latency Mode).
LG's Mini LED backlighting has up to 30,000 tiny LEDs. LG says this will help with peak brightness and a contrast ratio of 1,000,000:1. The 86-inch 8K QNED TV will have nearly 2,500 dimming zones and advanced local dimming technology. This means we can expect some truly stunning peak brightness and dynamic range for HDR content, but it's a judgement we will hold off on until we get our hands on the TV. It will be interesting to see if QNED TV's can achieve OLED-like black levels.
Mini LED backlighting for a TV isn't new, but this is the first time we are seeing Mini LED paired with quantum dot technology and LG's NanoCell. Considering LG has had a stellar lineup of OLED TVs in 2020 like the GX (review) and the C9 (review) in 2019, it will be interesting to see the QNED TVs in action.
If you are looking to pick up the best TV that money can buy, you can check out the winners of the Digit Zero1 Awards 2020 here. Xiaomi recently launched its QLED TV in India and you can check out our review of that TV here.