The Japanese company is strengthening its Android TV portfolio in 2018 with improved image quality and a deeper commitment to AI assistants. Sony also announced plans to add Dolby Vision to the higher-end TVs from 2017 through an upcoming firmware update
If money is not an issue, a Sony Bravia OLED A1 from 2017 is still the best TV to buy right now. Sony sure has some commendable image processing chops under its belt, even though the displays used by their TVs are OLEDs manufactured by LG. Sony easily trumped LGs slim OLED TVs and Samsung's QLED TVs from 2017. It even won Digit's test-based Zero1 Award for the best performing television of 2017.
Now, refreshing it's OLED and LCD series of televisions, Sony announced the new A8F 4K OLED series as well as the X900F LCD TV portfolio. Sony's 2018 range of television are smarter, with Google Assistant integration as well as support for Amazon's Echo range of smart speakers. The remotes of the new Sony TVs also feature a dedicated Google Assistant and Google Play button for quick access to the Android TV services.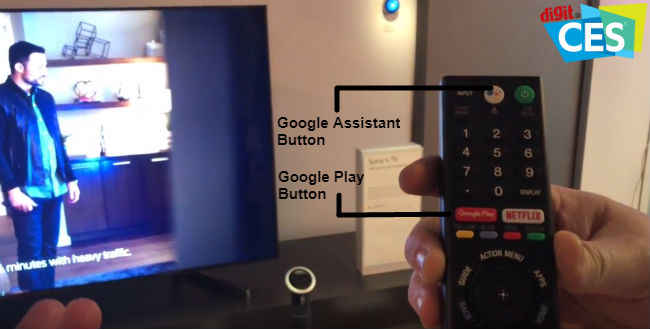 Voice commands have naturally improved given the Assistant integration and so has the picture quality. Both the A8F and X900F series of televisions add support for Dolby Vision and HDR 10.
Dolby Vision is essentially a more premium form of HDR10, with more future proofing added to the mix. Dolby Vision offers a 12-bit colour depth as opposed to 10-bit on HDR10.
Further, Dolby Vision carries support for up to 10,000 nits peak brightness, while HDR10 can support upto 4,000 nits, meaning that the former is much more brighter than the latter. Sony did showcase a prototype 8K HDR TV at CES 2018 with a peak brightness of 10,000 nits! The prototype works on Sony's X1 Ultimate next-generation picture processor. You can read about it here.
Let's get to the details of the Sony 4K OLED Bravia A8F Series. Sony has made some design changes to last year's Bravia A1 OLED and has ditched the slanted photo-frame backstand to provide a more stable foundation at the bottom of the display which keeps it straight instead of on an inclined angle. Talking about the display, the new A8F OLED series includes 55-inch and 65-inch models. The A8F also includes last year's Acoustic Surface technology that provides sound to the televisions by vibrating the display instead of using built-in speakers. There is also a subwoofer situated at the back of the TV.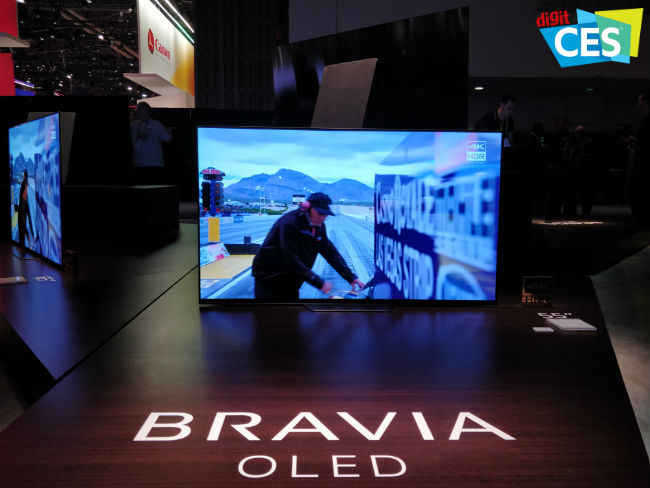 The A8F Sony Bravia OLED as well as X900F LCD televisions are equipped with Sony's own X1 Extreme 4K HDR image processor, which it claims can "precisely controls the tremendous number of pixels and extends the capability of OLED to deliver an exquisite 4K HDR picture."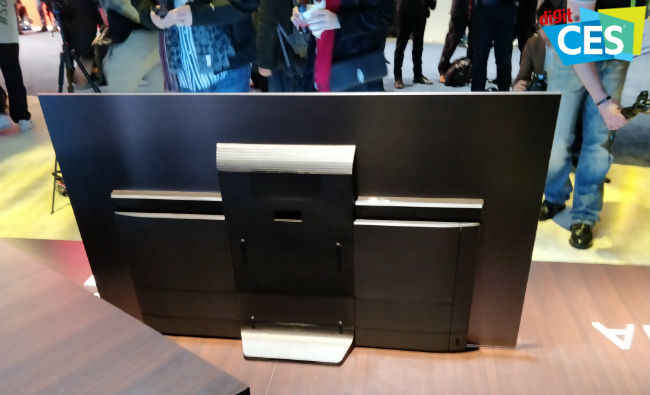 Let's shift focus to the X900F LCD range of Sony TVs. The LCDs have grown bigger this year and have been announced in 85-inch, 75-inch, 65-inch, 55-inch, and 49-inch screen sizes. The X900F LCD televisions feature Sony's X-Motion Clarity technology to minimise blurs and present fast-action sequences clearly. As mentioned before, the X900F LCD TVs also feature Sony's X1 Extreme 4K HDR image processor.
Lastly, there's good news for those who bought pricey Sony televisions last year. At its CES 2018 keynote event, Sony also announced plans to add Dolby Vision to the higher-end TVs from 2017 through an upcoming firmware update.
For more technology news, product reviews, sci-tech features and updates, keep reading Digit.in or head to our Google News page.