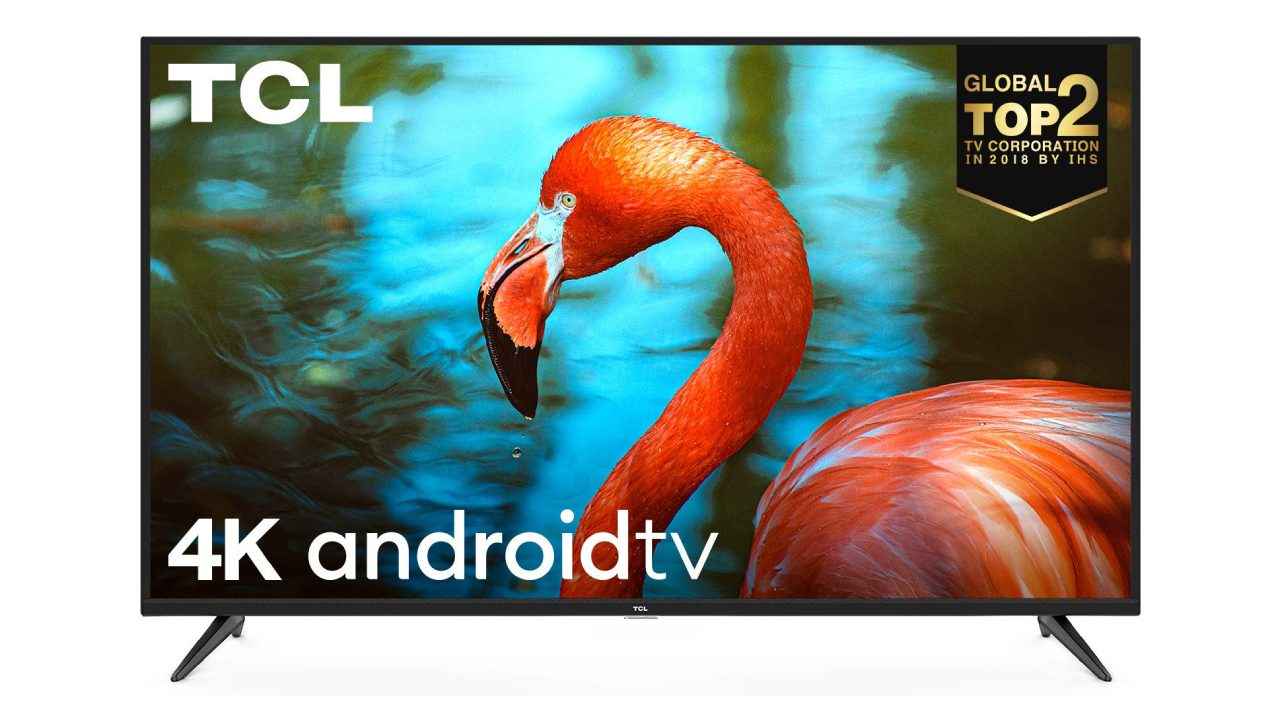 Who doesn't like a 'Larger than Life' experience when it comes to televisions? Gone are the days when a TV was for watching video content only. Nowadays, web surfing, third party audio and video streaming (Netflix, Prime Video, etc.), video calls and even gaming have become a normal part of our television watching experience. With so many features to choose from, it becomes difficult to decide which Smart TV is the best. Check out this list of the best 65-inch smart TVs on Amazon.
Sony Bravia OLED TV KD-65A8G
Amplify your TV watching experience with the Sony Bravia OLED TV KD-65A8G. Sporting a 4K Ultra HD with a 3840 x 2160p resolution and a 50Hz refresh rate, this TV claims to take your audio and video experience to the next level. It also packs a TRILUMINOUS Display with a 4K X-Reality PRO engine to enhance the visual performance. With four HDMI ports and three USB ports, you can connect Blu-Ray DVD Players, set-top box, gaming consoles and more. You should be able to experience good audio with its Acoustic Surface Audio Technology and its 40W audio output. This smart TV also offers multiple features like built-in Wi-Fi, voice search, Google Play Store, Netflix, Chromecast, Prime Video, YouTube and many more. Get a truly smart TV experience by using Alexa to control it.
LG Smart IPS LED TV 65UM7290PTD
The LG Smart IPS LED TV 65UM7290PTD has a 4K Ultra HD 3840 x 2160 resolution and a refresh rate of 50Hz. Its smart features like Google Assistant, voice control, AI ThinQ, Cloud photo and video and Web OS just add to the fun of using this device. You should be able to experience true Surround Sound and good sound quality with its DTS Virtual: X and 20W audio output. This device also offers wireless audio through 2-Way Bluetooth compatibility. Connect multiple inputs like gaming consoles, set-top boxes, Blu-Ray DVD Players, etc., using its three HDMI Ports and two USB Ports.
Sony Bravia Ultra HD LED TV 65X8000H
Enter into the world of smart TVs with the Sony Bravia Ultra HD LED TV 65X8000H. With features like Android TV, voice search, Google Play, Chromecast, Netflix, Prime Video and HDR Gaming, you should be able to enjoy a premium Smart TV experience. Watch your favourite shows in Ultra HD with its display built up of X1, 4K HDR, 4K X-Reality Pro and Motionflow XR. The display on this device is augmented with a 4K Ultra HD 3840 x 2160 resolution with a Refresh Rate of 50Hz so that you can experience good-quality video. The sound on this TV should be good as it sports Dolby Atmos Bass Reflex speakers with X-Balance and TV MusicBox along with a 20W audio output.
TCL 65P8
If you are looking for a large TV under budget, this model from TCL should do just fine. This 65-inch 4K UHD display supports HDR 10 and Micro Dimming technologies to deliver a brilliant visual output with bright and vivid colours. Furthermore, the display supports refresh rates up to 60Hz, which should account for a smooth viewing experience. The thin bezels on three sides bring the larger than life experience to the fore. In terms of sound output, it delivers 20W of power and uses an AI Audio Engine technology to make the sound as balanced as possible.
Samsung Wondertainment Series UA65TUE60AKXXL
Performing tasks on gadgets using voice commands has become the norm, and this 65-inch 4K UHD TV from Samsung enables you to do just that. It supports not one but three different voice assistants – Bixby, Alexa and Google Voice Assistant. It has other smart TV features as well, such as Live Cast, Home Cloud, Screen Share and various pre-installed OTT platforms like Hotstar, Amazon Prime Video, Netflix and more. Finally, it has three HDMI and two USB ports at the back, enabling you to connect multiple devices like additional speakers, set-top box, gaming consoles or external storage devices to enhance your user experience.
Vu 65UT
If you are looking for a larger than life experience in terms of both audio and video output from your TV, then this model from Vu should do you justice. This 65-inch 4K UHD smart TV delivers a sound output of 30W, and uses technologies like Dolby Vision, HDR10, Dolby Atmos, DTS Virtual:X Surround Sound and more to deliver a truly immersive TV-viewing experience. This TV is also good to play video games or even use it as a PC monitor, as it has special Game and PC modes. It has even more smart TV features like built-in Chromecast, complete Google ecosystem and ActiVoice remote control to make it an ideal modern TV.