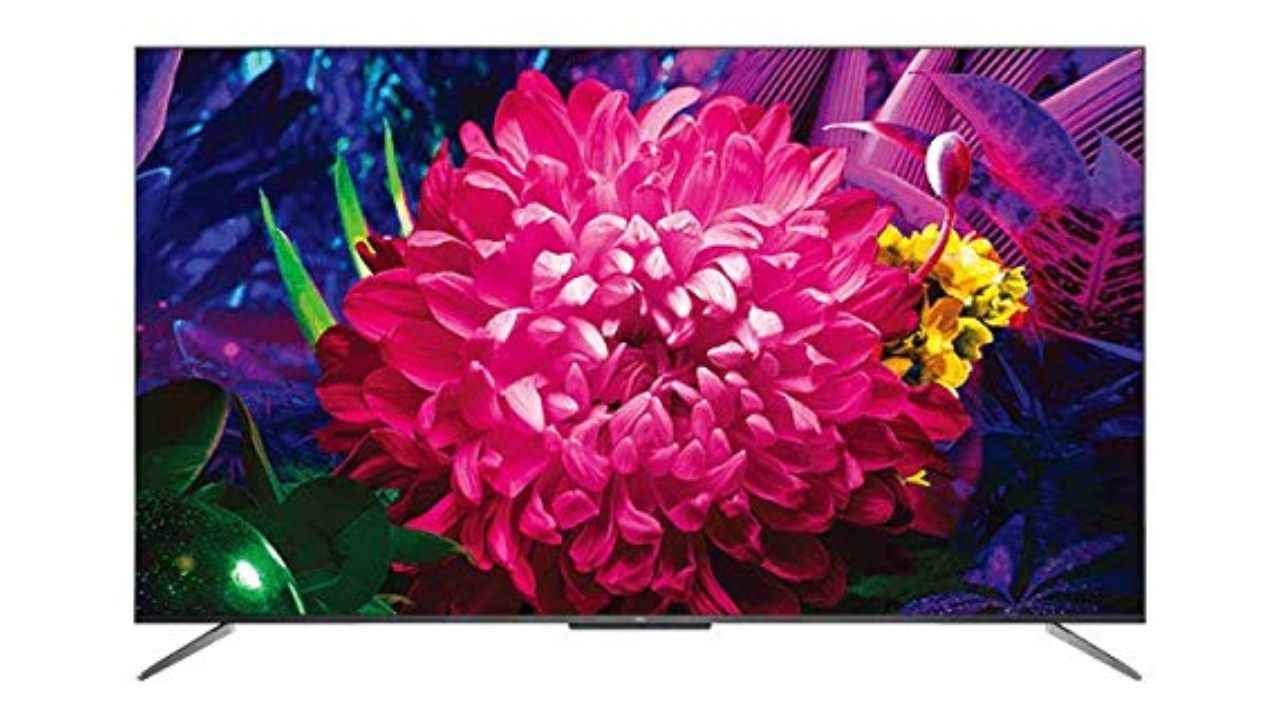 Are you looking for the perfect 65-inch TV for your large living room? Well, look no further because we've compiled a list of the best affordable 65-inch TVs. 65-inch TVs offer good viewing angles, dynamic colours, high image resolution up to 4K and overall, offer a good movie or TV viewing experience. These TVs also come with a slew of smart TV features, which can enhance your TV's overall usability. With OTT streaming platforms just a click away, you're never going to use your set-top box anymore! So, here are some of the best affordable 65-inch TVs to upgrade your home media centre.
Vu 164 cm (65 inches) 4K Ultra HD Smart Android LED TV
Here is a TV with a major focus on not only the visual presentation but on sound delivery as well. The TV comes with a 4K resolution, and supports HDR10, which is great for viewing all TV shows and movies, especially if you have 4K copies. The sound on this TV is produced by two 30W speakers and is powered by DTS Virtual-X Surround Sound, TruBass HDX, TruSurround X and Dialog Clarity, all of which combine to give you a dynamic sound experience. The 4K display on the TV is not only great for viewing all the OTT platforms but is also a good panel for high-end gaming. With the near bezel-less design on the TV, you're going to have a great time playing games or viewing content on this screen.
LG 164 cm (65 inches) 4K Ultra HD Smart IPS LED TV
Here is another affordable 65-inch TV which comes with a 4K IPS panel, which does a great job of showcasing dynamic colours, deep blacks, rich and vibrant greens, yellows and reds. The colours on the TV are further enhanced using LG's AI technology, which really brings content on screen to life. The smart features on this TV allow you to browse the web, cast your phone on to the TV and play some light games from the comfort of your couch – all on the massive 65-inch display. For connectivity, you get 3 HDMI ports at the back, which you can hook up to a gaming console or a computer, to get immersive gaming experiences. You can even switch between the three on the fly.
TCL 163.9 cm (65 inches) 4K Ultra HD Certified Android Smart QLED TV
Here is an excellent value for money 65-inch TV which comes with a 4K resolution. The TV has minimal bezels, to enhance the viewing experience, and uses quantum dot technology. The micro dimming feature allows each pixel to be individually lit or unlit, depending on what's going on screen. This makes for vibrant colours and dynamic visuals when watching movies, TV shows, and even playing games. The TV also comes with voice control features which allows you to simply tell your TV what you want to watch, rather than navigating through complicated menus.
Sanyo Kaizen Android TV
The Sanyo Kaizen Android TV runs on Android 9.0 OS. The TV offers 4K resolution and supports HDR thanks to HDR10 certified. Under the hood, it packs in Quad-Core CPU and a Triple Core GPU. It also offers 2GB RAM and 16 GB storage. Other features include 1296 micro dimming zones to provide better contrast lighting. It also has Audio Link technology that allows you to pair the TV as a Bluetooth speaker, letting users use the 20W Dolby-tuned speakers for music. For connectivity, the TV has three HDMI ports, two USB ports, and a headphone jack.