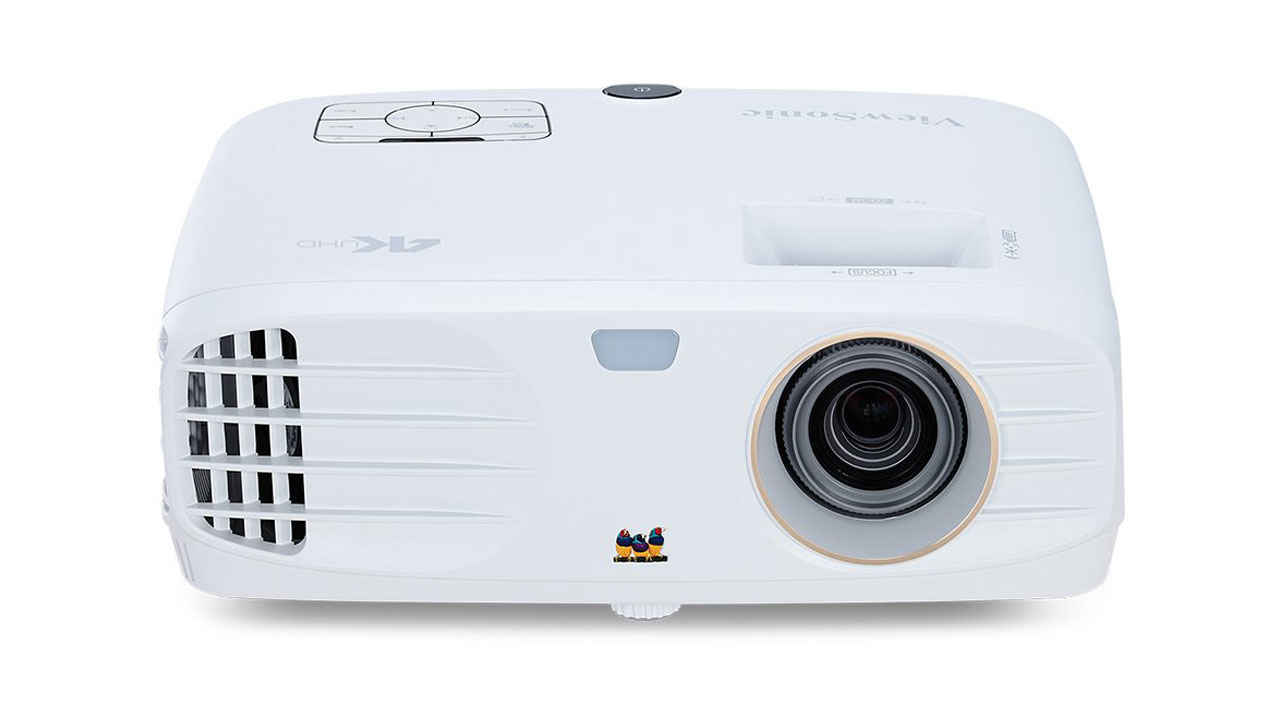 When it comes to projectors, one of the most common complaints people have is of the inferior picture quality they offer when compared to other big screens.
This issue becomes even more pertinent when you are getting a projector for your home theatre. Well, you do have a way out of this and that is by getting a 4K projector that offers stunning pictures in HDR format. Moreover, the 4K quality is four times better than the HD format, which should give you an idea about the superior quality of pictures on offer here. Furthermore, with the right contrast ratio, you are bound to get the right colours, adding depth to the images. To help you find the right 4K projector for your home theatre system, we've curated four models that you should consider.
BenQ TK800 4K UHD HDR Home Theater Projector
When it comes to premium projectors, this projector from BenQ is right up there with the greats, thanks to its incredible line of features. To start with, it comes with a true 8.3 million colour support to deliver you outstanding 4K pictures. You not only get a rendition of images with millions of colours but they are sharp and vivid images as well, according to the brand. With the 3000 lumens in play, you'll get vivid colours even in well-lit conditions, as per company claims.
Furthermore, BenQ claims to have optimised the projector in a way that it produces hyper-realistic colours while supporting HDR10 quality pictures. With a sleek design and compact profile, the installation process is also rather easy. It also comes with a special Football and Sports mode to give you one of the most immersive experiences while watching your favourite sport on a projector.
Optoma UHD50 4K Ultra High Definition Home Theater Projector
Optoma UHD 50 is a top home theatre projector that claims to deliver ultra-vivid colours in 4K Ultra High Definition to give you one of the best viewing experiences out there. Since it supports HDR 10 technology, you get brighter whites and deeper blacks to make the images as close to reality as possible.
With 2400 lumens emitting bright light, you can easily watch content on your big screen even under well-lit conditions. You can get decent picture quality with the vertical lens shift and keystone correction in place as these should deliver images similar to what you get on a TV or monitor. You can connect the projector to most gaming consoles, media players, smartphones and more to easily project your images and videos on the big screen. Furthermore, you can also connect your high-end speakers to get the maximum sound output.
BenQ W1700 4K UHD and HDR Home Cinema Projector with Rec.709
Here, you get a home cinema projector from BenQ that comes with an official rating of Rec.709, which means that you should get UHD images. Furthermore, you also get 4K and HDR modes to add on to the quality of your images. With a 5W audio wattage, it is one of the top-performing projectors on the audio front in this segment. With 1HDMI and 1 USB port in it, you can easily connect an external sound output source to improve the listening experience along with connecting an external device to directly plug and play your content. The BenQ 4K optical system uses high-quality glass to improve light penetration, thus improving the image renditions. Call over your friends and family to experience a great movie-watching experience in a theatre-like environment.
ViewSonic PX747-4K
If you are looking for a home theatre projector that gives you a good range of colours even under well-lit conditions, then this model from ViewSonic should be ideal for you thanks to the high number of lumens used in it – 3500. This pretty much means you can now watch your favourite movie even in outdoor lighting conditions with the help of this projector. Also, you get stunning 4K UHD pictures with a resolution of 3840×2160. Another really cool feature of this projector is the flexibility you get in when it comes to connectivity with ports for HDMI 1.4 with HDCP 1.4, HDMI 2.0 with HDCP 2.2, USB and more. You can now connect your gaming console, Blu-ray speakers and other devices to this projector with ease.