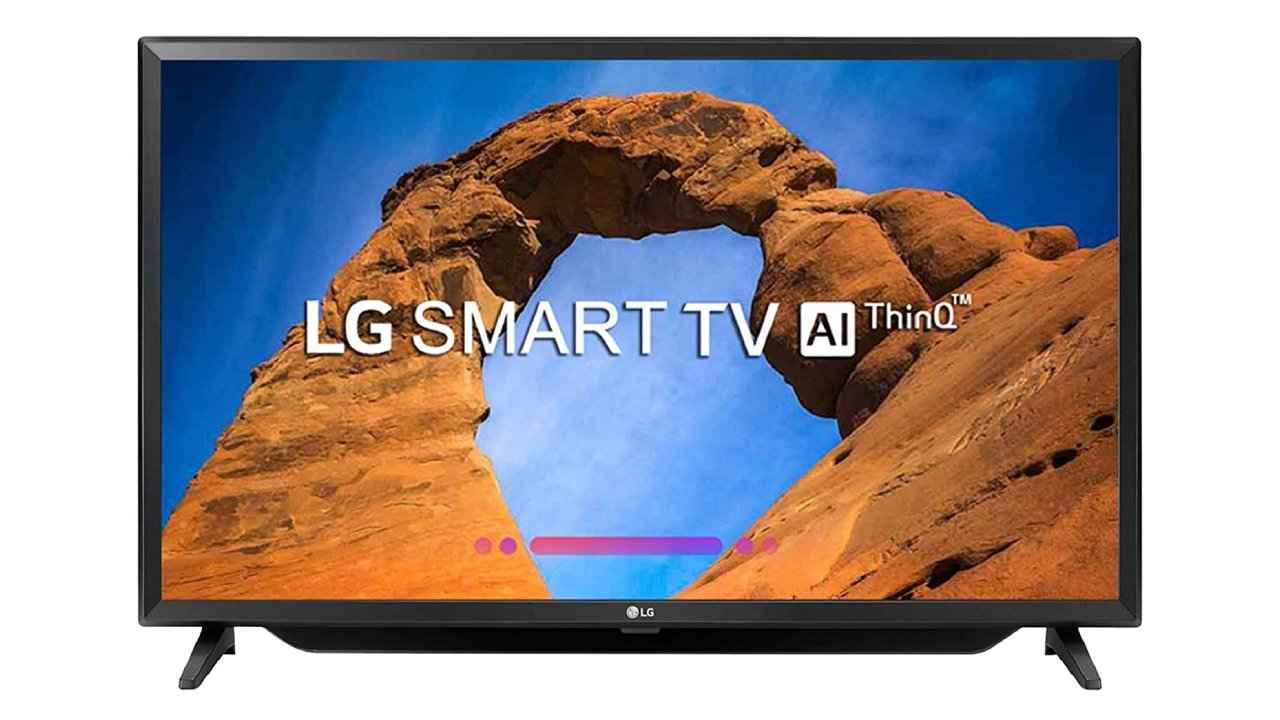 There are a lot of advantages that an LED panel brings to your TV. For starters, the picture quality is improved as compared to LCD panels. You get darker blacks and better contrast. Also, since there's no warm-up time required for LEDs, and the pixels are more responsive. In addition to that, LED panels are more energy-efficient by design, which means you'll save on your power bills. If you're also looking for a compact model, going for a 32 inch LED TV makes great sense. Here are some impressive picks available on Amazon, selected on the basis of the specifications and features they promise.
LG 81.3 cm (32 inches) 32LK628BPTF
This 32-inch LED from LG is a good place to start. The 32-inch screen size is simply perfect for small to medium-sized rooms, as it provides sharp colours, brightness and viewing angles. The LED panel on this display showcases realistic colours, deep blacks and vivid reds, greens and yellows. For watching action movies, TV shows, cinematic movie experiences and more, this TV is a good fit. Even in documentaries that put your TV to the test (think Planet Earth), it does a good job of giving you an unparalleled experience. It incorporates the best of LED technology and screen crispness while giving it to you at an affordable price.
Vu 80 cm (32 inches) HD Ready UltraAndroid LED TV
Here is an even more budget-friendly offering from Vu. The TV comes with a 32-inch screen, with an HD Ready resolution of 1388×768, which does a good job of giving crisp details, vivid colours and an excellent dynamic range. The TV is great for watching movies, TV shows, browsing the news, and going over some lesser viewed channels on the TV. Apart from that, it is a fully AndroidOS based TV, meaning that you can get a range of smart features out of this TV, which comes in at a really affordable price. The smart features and the OTT streaming services on this TV make it a great value for money option if you're looking for a TV which gives you superior viewing experiences.
Mi TV A4 PRO
The MI TV A4 PRO is a 32-inch TV with a 1366×768 pixels resolution and a 60Hz refresh rate. It has built-in 20W speakers equipped with Dolby + DTS-HD that should deliver a room-filling sound from your favorite TV show or movies. Additionally, the smart TV now comes equipped with a new and improved Patchwall 3.0 that reads your watch pattern and brings all your favorite content to the home page. The Mi TV A4 PRO also allows its users to do much more using their voice with the Google Assistant button on the remote. The virtual assistant can help search across 500000+ movies and shows. Another handy feature of this TV is the data saver option that allows users to easily access the Android TV's smart features using the phone's hotspot itself when the Wi-Fi is down.
Samsung UA32TE40AAKXXL
The Samsung TV UA32TE40AAKXXL has a 32-inch screen with an HD-Ready resolution and a 60Hertz refresh rate that ensures motion fluidity. Complementing the visuals is the sound quality thanks to the 20W speakers equipped with Dolby Digital Plus. The TV supports multiple voice assistants that enable a user to do everything from accessing content to controlling TV functions with the voice control feature. Apart from this, the TV has two HDMI ports to connect set-top boxes, gaming consoles and one USB port to connect hard drives and other devices. Some other smart features of this TV include live cast, screen share, personal computer and home cloud.