Want to modernise your banking loan application?
Build an application that analyses credit risk with #IBMCloud Pak for Data on #RedHat #OpenShift
Click here to know more
Advertisements
Reliance Jio has captured more than 23 percent of the Indian telecom market. As per TrueCaller's TrueInsights Q4 report, Jio has reached second spot in terms of users. The data is being calculated on the basis of the number of users that have installed Truecaller on their device.
The latest data from TRAI suggests that India's telecom sector grew to 1.12 billion users at the end of November, 2016. Reliance Jio recently announced that its service is being utilised by over 72 million subscribers since its introduction to the public in September. TrueInsights Report suggests that Vodafone leads the pack in New Delhi and Mumbai while Airtel and Jio enjoy equal share across all regions. Idea, however, stays strong in Maharashtra.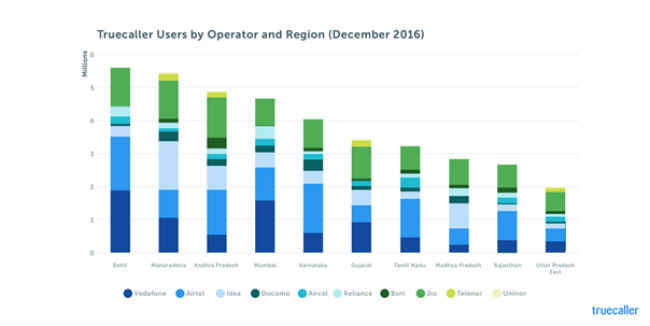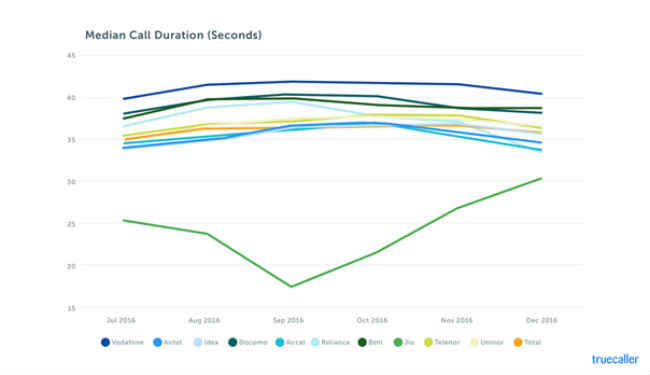 The report says that Vodafone users made the longest call of 41 seconds in duration while Jio users made the shortest call lasting less than 30 seconds. Jio users are also reportedly making the most calls per user among all operators. This points to the fact that Jio users are facing more call drops than usual, and there are issues placing calls due to lack of interconnect points. The calling pattern also varies greatly among different regions with Kolkata users having the longest median call duration of 42.17 seconds, and Jammu and Kashmir with the shortest call duration of 28.63 seconds.
Jio claims that it has been conceived as a data-first service from the very beginning. TrueCaller's report quotes TRAI data which suggests that Jio leads the mobile broadband space. "42% of all Indians having 4G handsets are using Jio as the primary source for data connection. Only 17.54% of 4G users are using Airtel as primary data connection source, while Vodafone has a market share of at 12.26% and Idea has 11.50% share," the company said in a statement.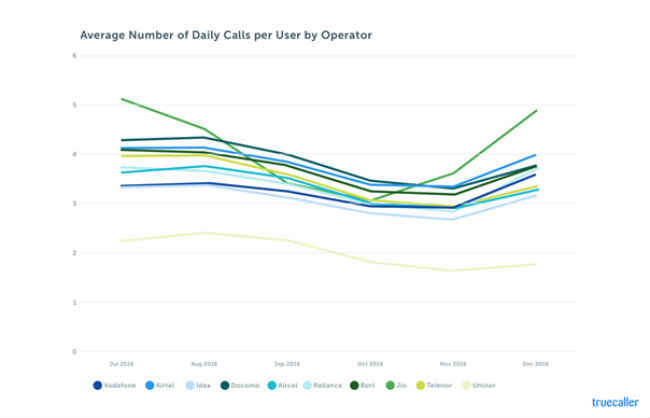 There is no denial about the fact that Reliance Jio has been a serious disruptor. The service provider has gained userbase and has forced other operators to offer cheaper plans as well. The TrueInsights Report notes that it will be interesting to see how the market proceeds, once Jio's free trial ends on March 31, 2017.