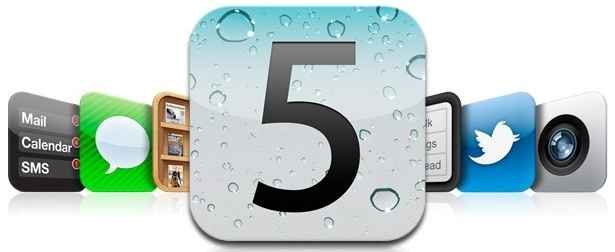 Apple had quite a bit to announce at WWDC 2011, from the new and improved iOS 5 and Mac OS X Lion, to the iMessage and the iCloud storage services, all of which spell handy new features for iOS device owners.
iOS 5
We'll start with iOS 5, which Apple says will be released in the American Fall, and shall be compatible with the iPhone 4 and 3GS, iPad 1 and 2, as well as the iPod touch 3G and 4G. To be noted, iOS 5, at least the beta release that is available now, has reportedly already been jailbroken using more than the Limera1n crack, by Musclenerd. New features on the new version of iOS are plentiful, and include:
New Notification Center, lockscreen notifications
Newsstand, for magazine and newspaper feed subscriptions
Improved Twitter integration, with a single sign-in, and native support for image tweets
Safari Reader feature for image free browsing, and Reading List bookmarking feature
Tabbed browsing
Improved Reminders, with location based reminder, and synching
New touch camera button on lockscreen, new shutter function for volume up key, new long-press for optimization, as well as new image editing options
New split onscreen keyboard
Synching, activation, and updating all sans PC, all wireless and on device
iMessage
Next up, also due to hit iOS devices users with version 5 of the platform, is Apple's new BlackBerry Messenger (BBM) counterpart, called iMessage. Just like BBM, the service is exclusively for iOS device users, and is meant for instant messaging, sharing photos, videos, and contacts. Delivery/read receipts and typing indication are part of the deal. Push notifications across iOS devices will also be enabled, and group messaging is also planned. The app will work over both Wi-Fi and 3G.
iCloud
Considered by some to be the biggest new feature of iOS 5, iCloud is Apple's new storage feature, which according to Steve Jobs, "stores your content in the cloud and wirelessly pushes it to all your devices. It automatically uploads it, stores it, and pushes it." It is expected to release alongside iOS 5.
[RELATED_ARTICLE]
Data expected to be synched include purchased media, device settings, and app data, as well as up to 5GB of calendar, mail, and contacts data. Documents in the Cloud will also synch a user's pages, numbers, and keynote data. There is also the new Photo Stream cloud feature, which is a section of your photo gallery common on all your iOS devices, as well as Apple TV, OS X, and even Windows PCs. These photos will not counted as part of the 5GB limit. Almost as a bonus feature to this iCloud, Apple will also be introducing iTunes Match, something many users have been requesting for a while – a feature that will repopulate your iTunes library in the Cloud with any previously bought or ripped music, in DRM-free AAC format. Of course, the titles will have to exist in the iTunes store.

Lastly on the handheld front, Apple, also announced that MobileMe is on its final legs, and no new enrolments are open. It will be shut down completely on June 30th, 2012.
Mac OS X Lion
No major revelations were made at WWDC 2011 about the soon to be released update to the Mac platform, OS X Lion, which is expected within the next couple of months. What was mentioned was complete iCloud integration, allowing Mac OS X applications to store some data online, allowing it to be shared with other computers and iOS devices. Mac OS X will be distributed solely through the recently launched Mac App Store, where it will be available as a download update for Snow Leopard. Not especially great news for those machines that aren't connected. Developers at the event received a copy of the latest build.

Source: Engadget