Google's Pixel Fold, a folding smartphone that would mark the first of its kind from the brand, is rumoured to have run Geekbench under the Felix nomenclature. The folding smartphone has garnered sporadic attention over the last year, with a few delays and a tight-lipped approach from the brand. Now, with rumours about it running Geekbench, it seems that the smartphone may be closer to launch (or at least a teaser). We may even see it hit markets next year.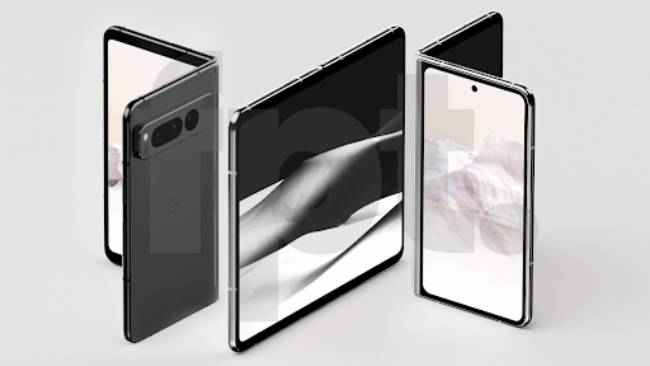 What did Google Pixel Fold's Geekbench scores indicate?

According to the Geekbench scores, the Google Felix is quite similar to the Google Pixel 7 Pro, and at a glance, you may even confuse the two. The smartphone has a Tensor G2 chipset along with 12GB of RAM.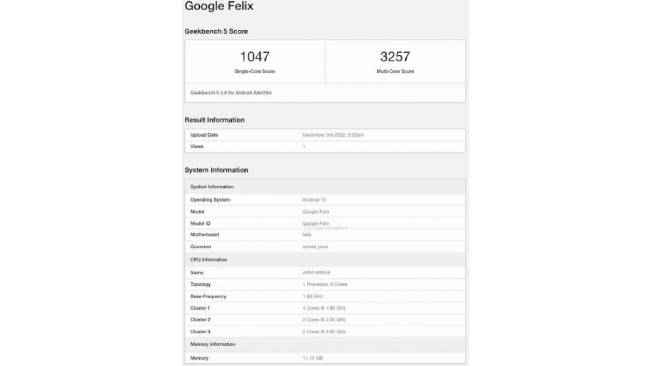 Google Felix features (rumoured)

The Google Felix is believed to have two glass panels that will be separated by a steel frame. Previous rumours indicated that Google had been in talks with Samsung, and that the displays will be constructed using Samsung's UTG (Ultra Thin Glass). This is perhaps why the smartphone has already been a target of comparison with the Samsung Galaxy Z Fold 5. Having said that, the detailed renders of this smartphone that was released a month ago caused viewers to draw comparisons between the Google Felix and the Google Pixel Pro 7, believing that the two shared quite a few similarities in their looks.
The Google Felix will have a 6.19-inch cover display along with an 8-inch inner display. Both are rumoured to have a 120Hz refresh rate. The two displays also have a punch hole cutout for a 9.5MP selfie camera. The back panel of the smartphone houses a triple camera setup that is rumoured to have the same 0.5x-1x-5x setup as the Google Pixel Pro 7.
Is the Google Pixel Pro 7 the best to come out of the Pixel lineup so far? Read our review here!
For more technology news, product reviews, sci-tech features and updates, keep reading Digit.in or head to our Google News page.