Two new Windows Phone 7(WP7) cellphones – the Samsung i917 Cetus and QWERTY slider LG C900 have reportedly been spotted on the internet, rumored to be available over AT&T in the coming holiday season.
The Samsung i917 Cetus apparently possesses the human body curve design with three touch-sensitive buttons below the screen.

Meanwhile, the LG C900 resembles the physical features of the Android-based GW620, both in terms of design and QWERTY keypad. At the moment, there is no word on the price or specifications of either model. However, an official announcement on the release date is reportedly due for the autumn season.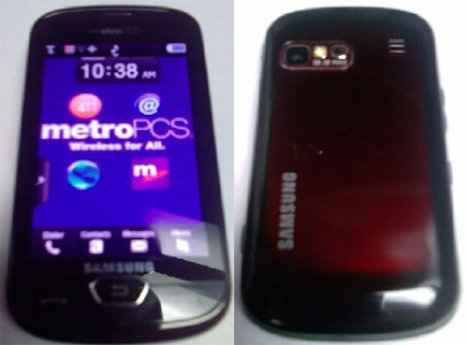 In a related news, Samsung Craft (SCH-R900) has also been spotted on the internet and is rumored to be MetroPCS's first LTE (Long Term Evolution) phone. It is said to have a release price of $300, and to hit the market later this year, with less than a full list of features known:
QWERTY slider keyboard
3MP camera with Flash
Dual-band CDMA and LTE
Touchscreen display
Bluetooth