Vostro 3501
Popular tech to stay connected anywhere. Save more on exciting Dell PCs.
Click here to know more
Advertisements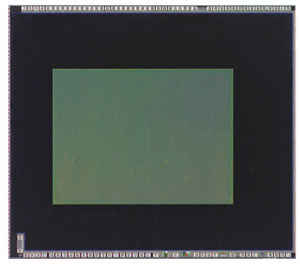 Toshiba has announced it has developed a new type of CMOS image sensor, which it claims has the smallest level pixel size in the industry, at 1.12 micrometers. This is great news for squeezing in high-quality camera sensors in a small area, as is most required these days for mobile phones and other portable devices with a miniaturized camera onboard.
[RELATED_ARTICLE]
The new super-thin and small CMOS image sensor shown off was 8.08MP in resolution, and measured just 0.25-inches in size. The sensor also comes with backside illumination sensors (BSI), built right onto the silicon substrate, acting as lenses on the rear of the sensor. This enhances the light sensitivity and absorption, imaging performance, and responsiveness of the sensor, making it suitable for capturing fast moving objects and video capture as well.
Expect to see Toshiba's new CMOS image sensor with BSI in devices by next year, as they will begin sampling it now, and mass produce it in the end of 2011.