Aigo N700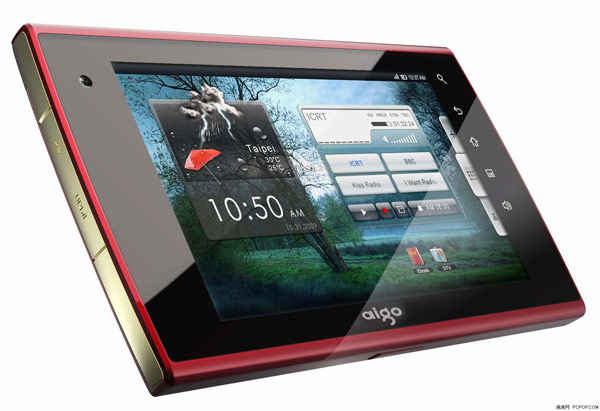 A Chinese manufacturer best known for its mobile internet devices, USB flash drives, and digital cameras, Aigo has its hands full in many spheres of consumer electronics. The company will now be offering a 7-inch Android 2.1 tablet, called the N700, and it is certainly well-specced. Boasting a 1GHz ARM Cortex A9 processor and the Nvidia Tegra2 chipset, the device looks ready to take on the iPad. However, no release date or pricing for the products has been unveiled as yet. Some observers are sure that the device is the "Compal NAZ-10 in disguise", and refer to its relevant YouTube video that shows off 16 hours of HD playback. We can however, simply ogle at the solid specifications:
Display: 7-inch (800 x 480) capacitive multi-touch
Processor: 1GHz ARM Cortex A9
OS: Android 2.1
Graphics: NVIDIA Tegra 2
RAM: 512MB DDR2
Storage: 4/16/32GB of built-in storage, with microSD card expandability
Connectivity: USB 2.0 port, HDMI output, Wi-Fi, 3G (optional)
Battery: 3,120mAh
LeapFrog's mystery multipurpose device
LeapFrog themselves don't want to categorize their device into a tablet PC, MID, or PMP, so we'll have to be content with the mystery. What is known as of now was derived from LeapFrog's website and the teaser trailer posted there. The device, called the Leapster Explorer, will be unveiled a little over a month from now, on June 7th, and till then, we'll have to be content with: "There's like a billion things you can do with this! Play games, read books, download apps, make your own animation."
It's apparently a Linux-based device powered by an ARM processor, and features a touchscreen and digital camera. It is aimed at children, like all of the company's products, serving as both a gaming platform and e-book reader, with native Learning Path parent monitoring system and content, and the LeapWorld virtual world. The Leapster Explorer is available for pre-order at a shockingly low price of $69.99. It will be in stores around the 1st of July.
Read on to know more about the BlackBerry tablet, and check out Apple's iPad milestone...
iPad sales hit the million units mark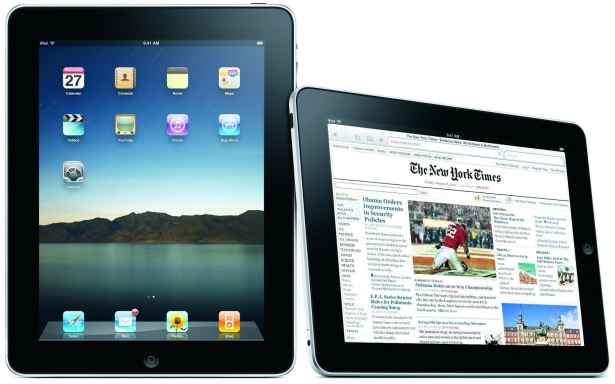 These statistics have been officially confirmed by Apple, who said that they have managed to sell more than a million iPad tablets in just 28 days since its US launch on April 3rd. This is a remarkable figure, when one compares it to the time it took the iPhone to reach the 1 million mark: 74 days.
One could say however that the hype Apple built up for the device was surely more than they did for the iPhone. And, not to forget, the world in which the iPad entered was more trusting and ready for an Apple handheld device, after the runaway popularity of the iPhone.
In related news, there are now more than 5000 apps specifically designed for the iPad on Apple App Store.
BlackBerry Tablet?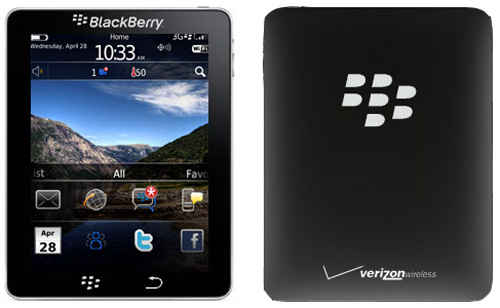 Noted BlackBerry leak tracker, BBleaks.com, has uncovered and set off rumours of a new BlackBerry tablet device under-development by Research In Motion, which is codenamed the BlackPad or Cobalt. According to the rumour, the device will be released only in 2011, and will have an 8.9-inch display, 3G and WiFi connectivity, and BlackBerry mobile synching. It is also supposedly thinner and smaller than the iPad.
The rumours were compounded closer to reality when sources discovered that RIM was ordering 8.9-inch LCD screens from Hon Hai.