The mini version of the Sony Xperia Z1 was made official just over a month ago, however, at that time the Xperia Z1f (as it was known) was only scheduled for a release in Japan. Ever since the official announcement, there were rumours stating that Sony would bring the Z1f to other markets under a different name, and now the images of the European version of the phone, called the Xperia Z1s have surfaced online. Sony announced the Xperia Z1f, a mini-variant of the Xperia Z1, in October under Japanese operator NTT DoCoMo's winter smartphone line-up.
The leaked images originally appeared on a Russian forum 4PDA, showing off a phone that seems to have identical specs to the Xperia Z1f, a 720p 4.3 inch display, Snapdragon 800 quad-core processor, 2GB of RAM, 20.7 megapixel rear camera along with a 2.2 megapixel front camera and Android 4.3 Jelly Bean.
You can check out the leaked images below.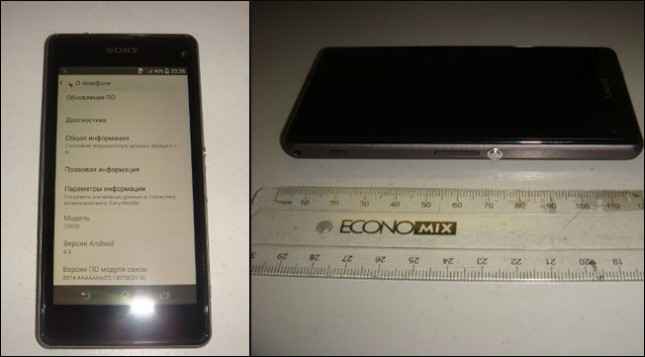 A new Amazon case listing also suggests that the Sony Xperia Z1s could see a launch on November 26.
Kolay, a case manufactuter, has already started taking pre-ordersfor the 'Sony Xperia Z1s Black Gel' case cover and sylus pen at Amazon UK. The listing clearly says,"This item is due to be released on November 26, 2013." The listing also shows a few images that show the speculated Xperia Z1s' front panel which looks similar to the flagship smartphone, the Xperia Z1. The image also shows the rear camera placed above the LED flash nearly at the center.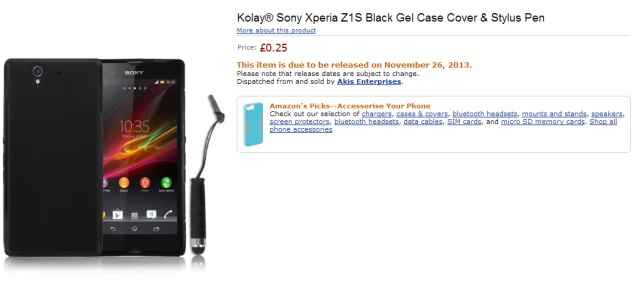 The Xperia Z1s was also unofficially confirmed by Sony, courtesy of an accidental listing on the company's website, which has been pulled down since then and was accompanied by a tagline that said "The best of Sony for the best of you."
Source: Android Community, GSM Arena