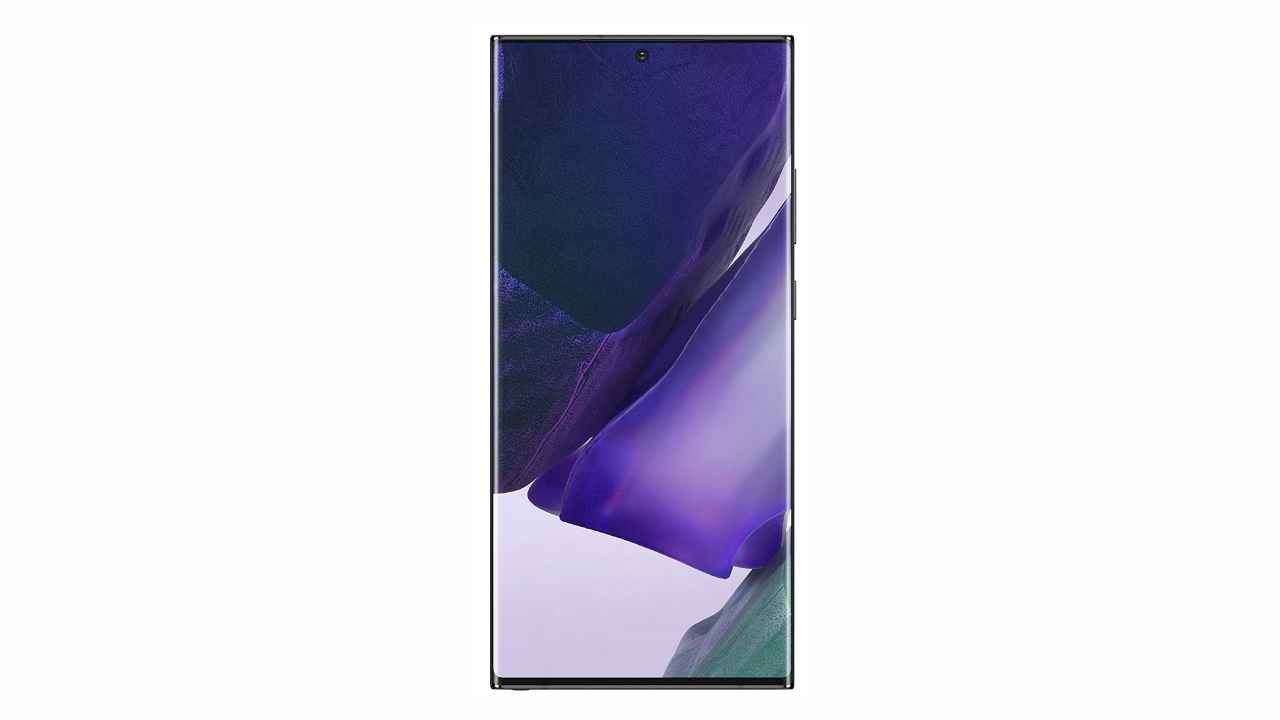 When buying a new smartphone, the cameras play a big role in shifting the purchasing decision of a user. Having a good camera on hand is one of the biggest boons of owning a smartphone. Gone are the days of lugging around a DSLR with you because cameras on smartphones have become exceptionally good.
Mobile phone cameras offer versatility, customizability and ease of carrying optical prowess in the pocket. These smartphone cameras are so good that they provide crisp and sharp looking pictures with vibrant colours – all in a small package. So, without further ado, here are some of the best smartphones with high megapixel counts that you can buy on Amazon.
Samsung Galaxy Note 20 Ultra 5G
A well-known flagship phone, the Samsung Galaxy Note 20 Ultra 5G is 'ultra' in almost all respects. The camera module at the back boasts triple cameras. The primary sensor on here is a 108-megapixel wide-angle sensor that can capture hyper-realistic details and colours. It is backed by two other cameras – a 12-megapixel ultra-wide camera to capture the perfect mountain or beach landscape shots and when you simply want to capture the beauty on a wide-angle lens. Finally, another 12-megapixel camera which is a dedicated telephoto lens is perfect for travellers and wildlife photographers. No matter what the situation – you've got an all-round camera in hand.
Mi 10
Here is a smartphone that is a blend of high-end camera technology packaged in a sleek and alluring design. The Xiaomi Mi 10 comes with a quad-camera setup at the back. The benefit of this setup is that you get access to a range of camera gear to experiment and express yourself. If it's quality and sharpness you are looking for, the primary 108-megapixel sensor is just what you need. If you're trying out macro photography for capturing even the most minute and intricate details on small subjects, the 2-megapixel macro lens has your back. Pair that with the 2-megapixel depth-sensing lens and you've got perfectly tuned pictures in no time. For some extra flair and creativity, the 13-megapixel wide-angle camera comes in super handy for when things are just too wide for the standard frame.
OPPO Find X2
This phone has got all the high-end numbers in its cameras – a 48-megapixel wide-angle lens, a 12-megapixel ultra-wide-angle lens and a 13-megapixel telephoto camera. The phone complements these high-end camera specifications with a slew of AI enhancements that make the image processing work like a charm. The AI enhancements allow the phone to recognise a scene- landscape, portrait, macro or what have you and automatically tune the camera settings to give out the best possible result. The AI algorithm will soon learn your style and adjust itself to that.
Samsung Galaxy S20 Ultra
Samsung phones are well known for their high-end system and camera performance. The Samsung Galaxy S20 Ultra offers cutting edge camera technology that is matched by the software and image processing to give you the most out of your smartphone camera. The 108-megapixel OIS lens makes sure that your photos stay detailed and in focus, while the 48MP OIS telephoto lens lets you get closer to the action. Since the telephoto lens is such a high resolution, you can put it on a tripod and lose yourself in some bird photography. Pair that up with the final 12-megapixel sensor, and you've got a nearly unbeatable camera performer. The S20 Ultra also has a rather handy design, which means that clicking pictures with this phone is going to be an extremely comfortable experience.