The app allows users to share confessions without giving up their identity.
India now has its own anonymous social network. Confess, is India's first anonymous social network app, created by mobility and internet solutions company Vavia Technologies. The app was launched on 4 August 2014 and allows users to share their secret confessions with people in their connections.
Confessions put on the app appears to a user's connections, who can then like or comment on the confessions. The confession though visible to your connections, doesn't tell the identity of the person actually sharing it. The app also allows users to message and communicate with other users and search for specific confessions. In addition, users can also vote on other people's confessions.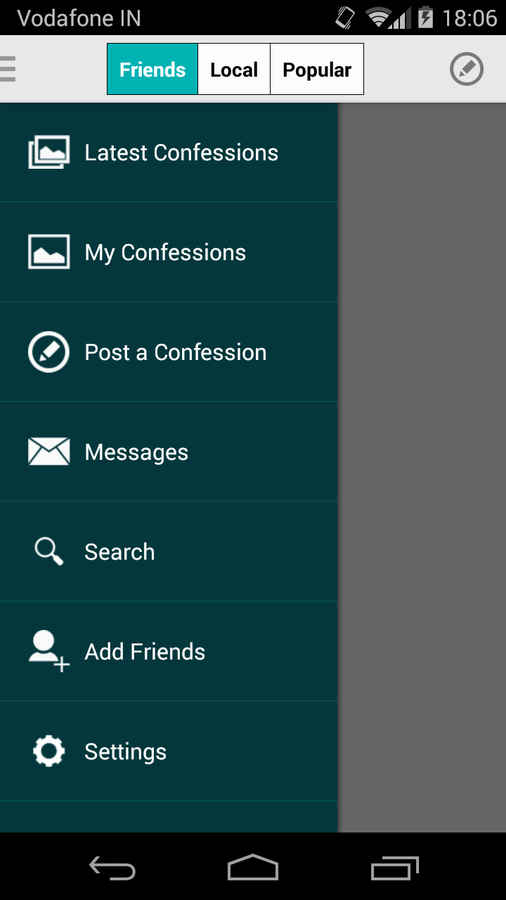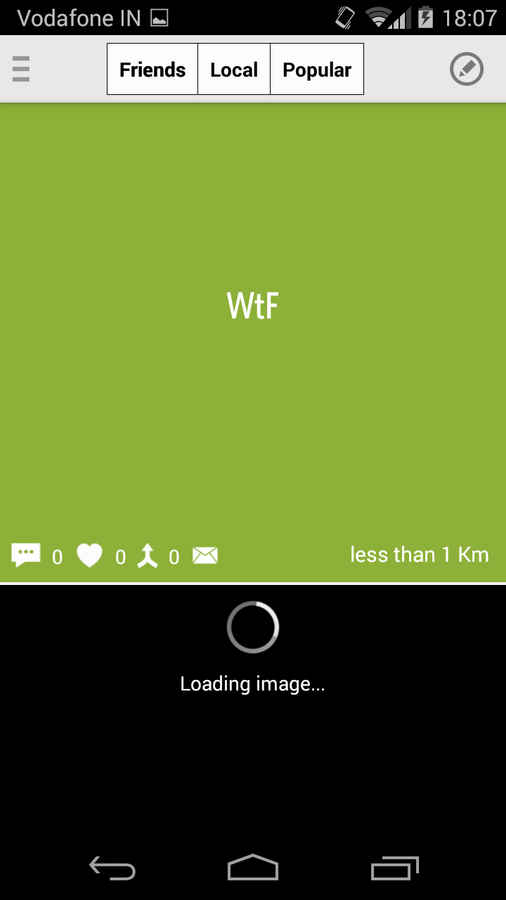 Confess is currently available on Android, but the company has announced that it will also be launched on the iOS platform soon. The app sounds very similar to the much talked about Secret app, which is also available on the Play store and allows sharing anonymously. Secret though isn't the same and lacks some of the features of Confess. For example, the voting feature is missing in Secret. Also, Confess allows users to share pictures along with their confessions.
With the current uproar about security and privacy issues, anonymous social networks make a lot of sense. The downside of them though is that they can be used for nefarious activities and are often flooded solely with sexual and explicit content, which is not approapriate for all ages.
Press Release:
New Delhi, August 4, 2014: Vavia Technologies, a leader in providing mobility and internet solutions, announced the launch of 'Confess' - India's First Anonymous Social NetworkApp.

Confess is an anonymous social network that allows users to share secret confessions with their connections and groups without any inhibitions. A user can post confessions on this application which will appear on all his/her connections using the app. When they comment/like the confession, the confession will then be visible to their connections and so on. However, no identities are revealed during the entire process.

Some of its interesting features include:
· Confess your secrets anonymously
· Read & comment on other peoples confessions
· Message and communicate with other users of the app
· Search for topic specific confessions
· Vote on other people's confessions

"With the growth and reach of social media, today it's becoming increasing difficult to communicate anything without being judged. Confessis a unique app that allows you to reach out to your entire network without having to reveal your identity. It's time to move beyond the confession pages on Facebook and consolidate all your thoughts on a single platform. On the very first day, people spent 2500 hours using India's first anonymous social network; which is very encouraging for us to ascertain the availability of this app on various platforms," said Alan D Souza, Founder & CEO, Vavia Technologies.

Sharing your secrets with someone always gives you a feeling of relief. You no longer have to bear the burden.When you feel better, everyone around you feel better. Encourage your friends to use Confess and let go of their burdens.

Confess mobile application is presently available on Android platform - https://play.google.com/store/apps/details?id=get.confess&hl=en

The application will soon be introduced on iOS as well.

About Vavia Technologies

Vavia is an established leader in providing mobility and internet solutions. With an extensive portfolio spanning infotainment, messaging and other content rich mobile solutions, Vavia enables telecom companies to enhance customer experience and accelerate revenue growth. Its mobility solutions are deployed across countries in the Indian sub-continent, South East Asia & Middle East thereby transforming the lives of over a billion people.

Vavia's flagship product, txtBrowser is an innovative message service that allows any phone to access an exciting range of value added services over SMS. txtBrowser allows users to access any website / search any information and receive information in a jiffy without internet access. The browser also has a large collection of built-in apps that allow users to access location based information and a range of other similar services.

Vavia's other solutions include 'ChatHunt' - an anonymous chat platform which facilitates anonymous connections amongst users.

Vavia has been ranked amongst Top 100 Technology start-ups by Red Herring.

For further information log on to: http://www.vavia.in, http://txtbrowser.com/http://www.chathunt.in/
http://getconfess.com