Looks like India is going to be the first to receive Samsung's updated bada 2.0 operating system, in July, according to a report. Speaking to the Financial Express, Samsung India executive Dipesh Shah stated that Samsung intends to hit 30% of the smartphone market share in India by 2011, more than twice their 2010's closing figures.
The Samsung Wave and its many variants have been popular in India, and according to Samsung India, these bada handsets have been doing almost as well as its Android devices in the country – perhaps the biggest reason for launching it in India first, apart from the strong bada developer presence here.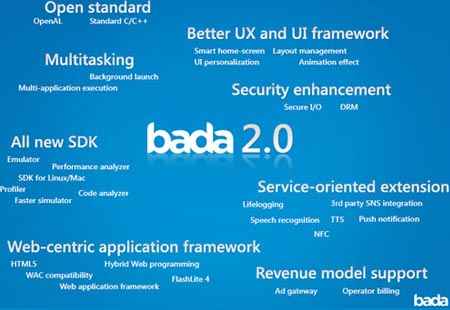 [RELATED_ARTICLE]The update will bring the version from bada 1.2 to bada 2.0, and will deliver a new UI, SDK support for Linux and Mac, third party SNS integration, HTML5 support, WAC compatibility, and FlashLite. Features like operator billing support are also expected.
Are you a Samsung Wave user? Tell us what you feel about bada in the comments section below. Does it have a future, are there enough apps, why is it so popular in India?