Samsung has sent out invites to the press for an event in London.
Samsung has sent out invites to the press for an event in London. The event christened, Samsung Premier is expected to showcase details on Samsung's Ativ and Galaxy line of products. For those that are not in the UK, the event will be streamed live on YouTube.
The invite has zoomed in images of products that the company is expecting to show off. It could all be the same product from different angles but we think they might be three different products. From our speculation, we think that one device could be a laptop or laptop-hybrid, one a smartphone or phablet, and the last a tablet.
The Samsung Ativ family been the company's Windows Phone devices line-up. It is possible that Samsung is doing something big with their Windows Phone devices this time around. As far as Samsung's Galaxy series of smartphones, phablets and tablets go, we can speculate quite a bit. It is possible that Samsung will unveil the much-anticipated Galaxy Note III. If rumours are to be believed, then the Galaxy Note 3 will have a 6-inch full HD display and the rear of the smartphone will house a 13MP camera with Optical Image Stabilization.
We may also see the much-anticipated Samsung Galaxy S4 mini or the Samsung Galaxy S4 Active, which have been making rounds in the rumour mills lately.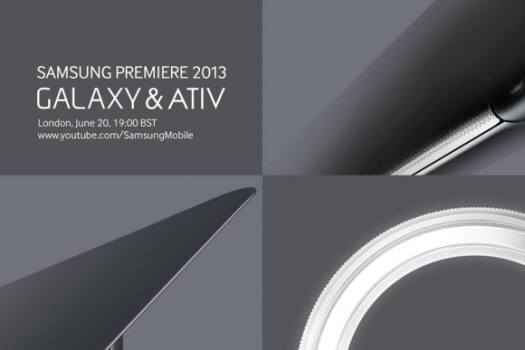 Samsung's press invite