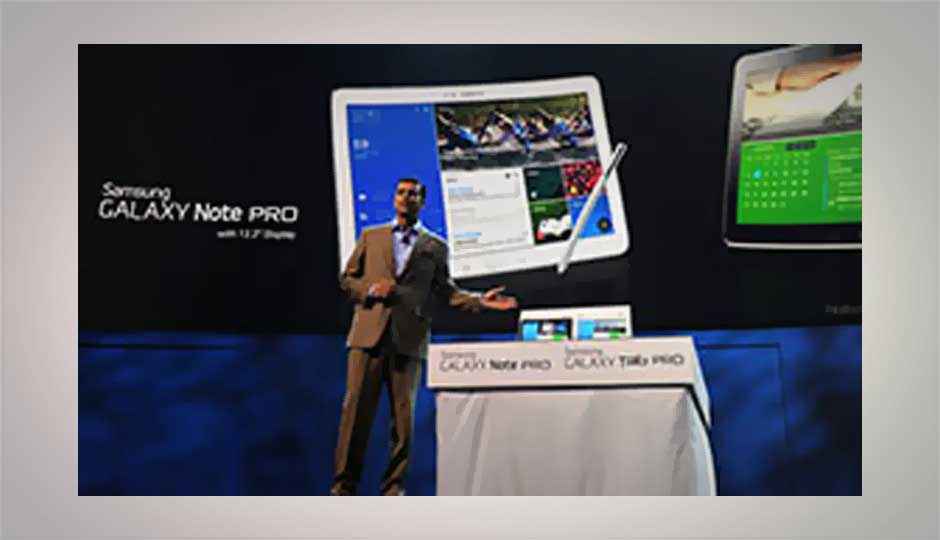 HIGHLIGHTS
With a 12.2 inch display, Samsung Galaxy NotePRO is the company's largest tablet till date. We got our hands on the device at the Samsung Forum 2014.
Samsung has unveiled its largest tablet till date, the Galaxy NotePRO with a screen size of 12.2 inches! The tablet, additionally targeted towards business users, was shown off at the Samsung Forum 2014. We had a chance to use the device for a while. Here are our initial impressions of the big-screen tablet.
The look and design of the NotePRO is exactly the same as the Note 10.1 (2014 Edition), albeit with a bigger footprint. The typical Samsung design philosophy continues as is, with the home key below the display accompanied by the menu and return touch sensitive keys.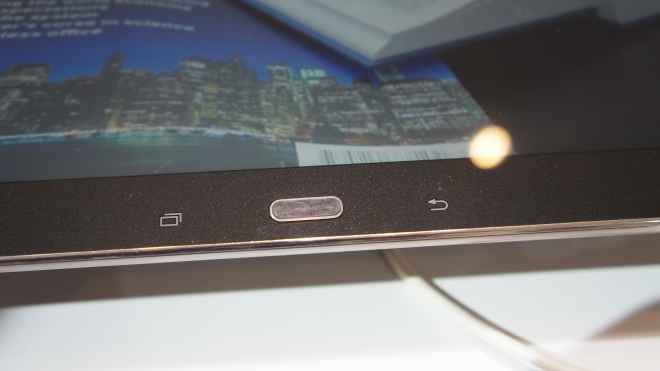 One issue that we did find with this design is that it is primarily meant for use in landscape mode The placement of the home, menu and back keys makes it uncomfortable for use in portrait mode.
Having said that, it is important to clarify that the overall build quality is fantastic. The leather-like finish on the back is a good change from the glossy/enamel plastic that Samsung has often been criticized for.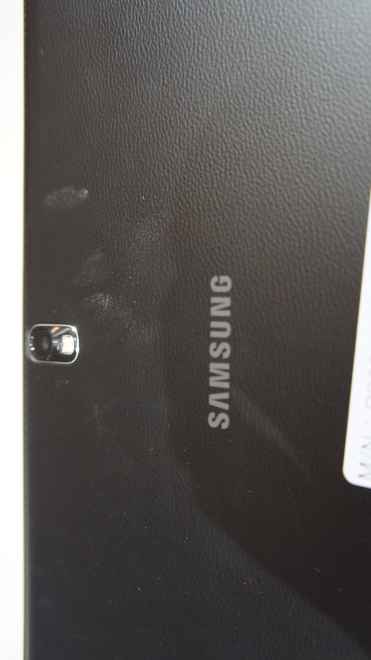 The Galaxy NotePRO is 7.95mm thin, and the silver plastic frame is what makes it look exactly like the Note 10.1's cousin.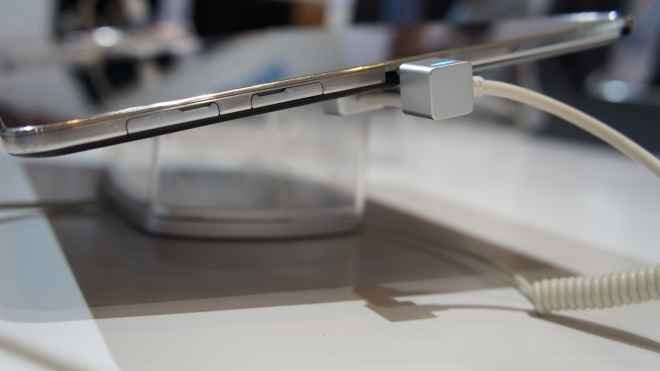 What immediately gets your attention is the sheer footprint of the tablet. The 12.2-inch display has a resolution of 2560 x 1600 pixels. From the little time we had using this tablet, the display really impressed us. If you remember, we had praised the Note 10.1's screen for being very crisp and offering good colour reproduction. The same good points have been replicated on this slightly bigger screen as well. One issue though, as you may have made out from the photographs is that the screen is extremely reflective, which could be an issue of brightness being set too low.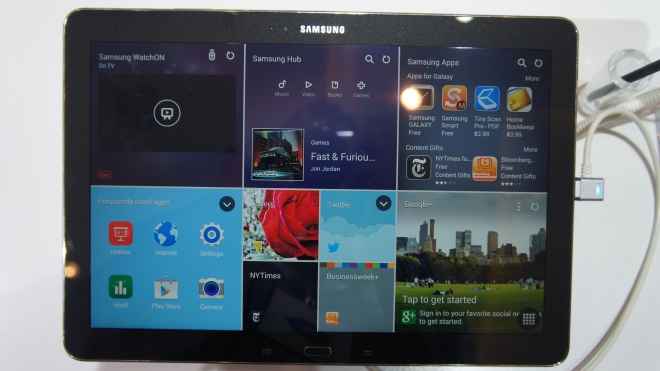 This tablet is aimed at the business user demographic. That is very evident with the NotePRO coming preloaded with $700 (approx.) worth of software and services. These services include Cisco Webex Meetings, Hancom office for Android, Easilydo Pro and NYTimes, among others.
Samsung has slightly tweaked the user interface on the NotePRO. The content and widgets on the home screens is redesigned. To make better use of the bigger screen, the Multi-Window feature now supports 4 windows. The other Note tablets support 2 windows on one screen. The new updated feature allows you to resize, swap and select any app.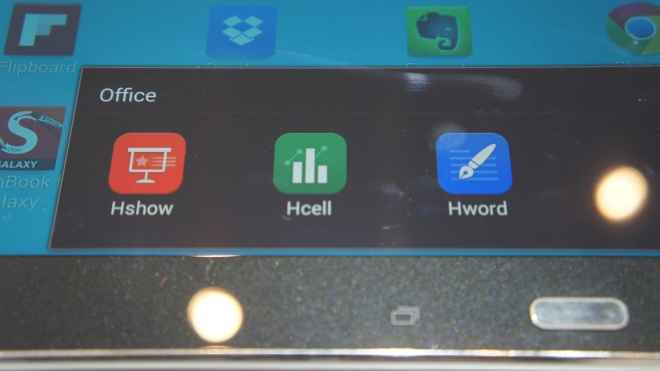 The Galaxy NotePRO will be launched in the Wi-Fi 3G version, 32GB internal storage , 9500mAh battery and Android KitKat out of the box, at Rs 64,900.
We will get the device soon for review. In the meantime, stay tuned for more!