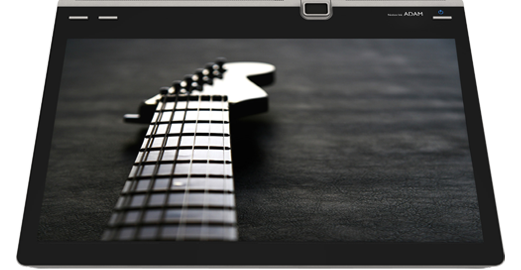 The Notion Ink Adam certainly seems to have fallen right off the tablet map, and issues with the Tegra 2 and Flash have delayed it quite a bit, with the newest trouble being some "shareholder meddling". The latest news about it was that it would be released only in November, not the Q3 2010 timeline that was announced earlier.

However, Notion Ink's CEO, Rohit Shravan, has kind of cleared the air around the Pixel Qi screen tablet's release date, saying that it is still on track for the Q3 2010 release for some regions, and that he was only "partially quoted" when he said it would come by Thanksgiving or November, as that date was only for "certain countries". What those countries are is still a mystery.

All we can say is that we wish Notion Ink luck, the Adam's a brilliantly specced Android device with a ARM A9 processor on the Tegra 2 SoC, 1080p HD playback, and a whole lot of potential, but after the incredible flurry of tablets at Computex, and the release of the Dell Streak and unbelievable success of the iPad, things are gonna get pretty hairy for Adam when it arrives.

For more details about the specifications of the device, click here.