Nokia has announced the Asha 205 and the Asha 206 feature phones running on the Nokia Series 40 (S40) OS. Both the phones boast of dual-SIM capabilities. For now, no India pricing or availability has been revealed, but both the phones are priced at $62 (Rs. 3,500 approx) making them some of the most affordable phones in the Asha line-up.
The Asha 205 has a 2.4-inch screen with a 320 x 240 resolution, 64 MB of built-in memory, and a 0.3 MP camera for images and QCIF video. The phone also has a full-QWERTY keyboard for typing.
The Asha 206 also has a 2.4-inch QVGA screen, and 64MB of built-in storage. It has a 1.3 MP camera and comes with a regular keypad with 3 letters per button layout.
Notably, both the phones also feature a Facebook button that lets users jump straight to their social networking account. This is a feature we have previously seen on the HTC Chacha. Speaking with TechCrunch, Neil Broadley, Director, Technology Marketing, of Nokia's Mobile Phones division said that the button was developed in joined collaboration with Facebook. He said, "It's very much something we've developed in partnership with Facebook. It's been a joint collaboration throughout. We talk very closely with Facebook in terms of looking at the opportunities we have."
40 free premium games from EA too are available for download on the phones. Both the phones feature Nokia's new Slam connectivity feature. What is Slam? Let's say you take a picture, choose 'Send' and then 'Slam' from the list. This quickly detects the nearest Bluetooth-enabled device and offers that device the file.
The other person can accept and download the picture instantly, without any need to pair the two devices, as you have to with regular Bluetooth sharing. The owner of the other device doesn't even need to have a Nokia phone or Slam installed. It can be a device with a different OS too. You can also share using all the normal options like social networks and email.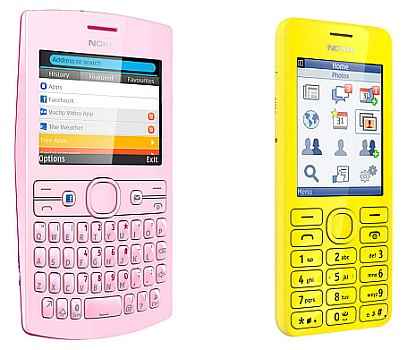 Source: Nokia Blog, Nokia Blog 2.