Samsung has shown off a Tizen reference device at MWC 2013. The first devices running Tizen are expected to hit store shelves as early as June this year.
We've known since last year's rumours, that Samsung will be shutting down development of the bada OS, and instead focus on its open-source Linux-based OS Tizen which it is building in collaboration with Intel. That announcement is now official, and the Korean giant aims to allocate resources from bada to Tizen, whilst helping developers with the transition. The bada OS was Samsung's self-developed smartphone OS that initially gained traction, but ultimately failed to grab a market share when compared to Android-powered devices in the same price range.
Now, the Korean electronics and home appliance giant has shown off a reference design running the Tizen OS on an Intel chipset at MWC 2013. The OS can be considered as an alternative for those that don't want to be a part of the Android or iOS ecosystem, and Samsung's insurance policy in case Google's hold on Android becomes draconic, or in other words, the company's way of putting its eggs in more than one basket. Tizen is an open-source Linux based OS that is fully compatible with HTML5.
The first devices running the Tizen OS are expected to hit store shelves as early as July 2013. Apart from Samsung and Intel, who are at the forefront of the development of the OS, NTT Docomo has committed itself as a carrier for the device in Japan.
Even though Samsung has joined hands with Intel to bring the Tizen OS into the market, Android and Windows Phone 8-powered device will still remain in the forefront of Samsung's smartphone strategy.
Tizen phones will also run apps designed for the bada platform making the importing of apps easier for the new OS. A lot of people who have got some hands on time with the Tizen OS say that it is far from the final version but and that apart from Samsung, and have also reported that handset manufacturers such as Fujitsu and Huawei, will also manufacture devices running the new OS.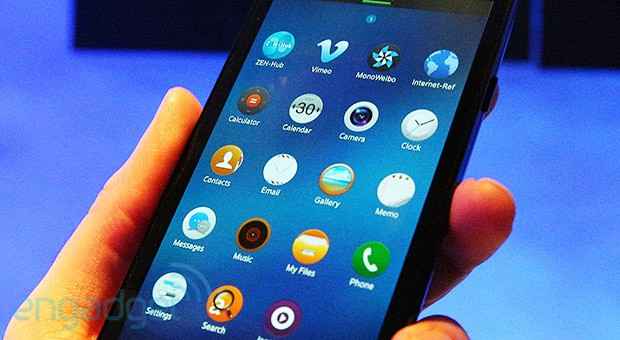 Judging by the Tizen reference hardware (which boasted of a 720p HD display, burst mode camera), the Tizen OS seems to be aimed at mid-range to high-end smartphones, unlike Firefox OS, which will probably target a variety of price points from enty-level to mid-range. The OS apparently designed to be able to run HTML5 apps as well. Similarities to Android and iOS are unmistakable in the interface (seen above), something that can be expected. The other major Linux-based OS due to make a splash in the mobile phone market is Canonical's Ubuntu Mobile OS, however, the first phones running Ubuntu are expected to launch only by 2014, though a Q4 2013 launch is also possible.
What do you think? Do smartphone operating systems such as Tizen and the Firefox mobile OS have the potential to take on the big guns?