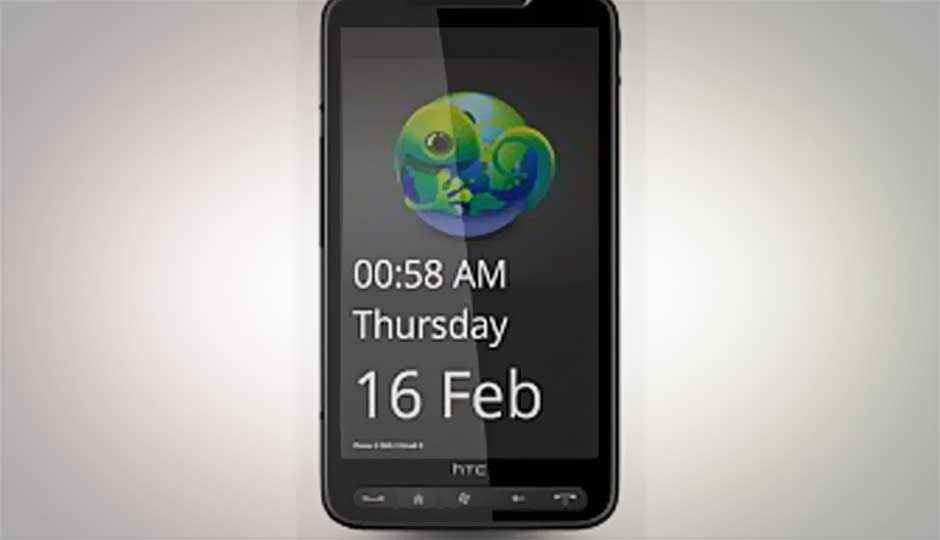 BARCELONA – Browser maker Mozilla is here at Mobile World Congress this week to show off the progress made on its Boot to Gecko project, which is the development of a "complete, standalone operating system for the open Web.'
The concept, first announced in July, is intended to do away with the "walled garden" approach of today's modern mobile operating systems, like Apple's iOS and Google's Android, Johnathan Nightingale, senior director of Firefox engineer, said today in an interview with PCMag.
Nightingale likened today's mobile OS situation to the closed nature of Macs and PCs 10 years ago. "It was kind of annoying and [you were] locked into whatever platform choice you made," Nightingale said.
"What we've seen over the last 10 years is that the Web broke a lot of that down," he continued. "If you talk to people, they'll tell you that their operating system is mostly just a way to get them into their Web browser."
With the advent of smartphones, however, the platform took a step back. "You make your choice. If you buy an Android phone and you buy a bunch of apps for it and you get on iPad 2, you're out of luck," he said. "You need to buy those things again. And that doesn't feel great to us."
Still, Nightingale suggested, "when you peel back the covers, most of those apps are actually HTML5 Web apps" with an added veneer for iOS, Android, or whatever store to which you're submitting.
"So we said, and this is what Boot to Gecko is, what if we just didn't do that? What if we just blow away that middle layer and say, the Web runs directly on the phone?" he said.
And that's what Mozilla did. Here at MWC, Telefonica announced plans to support the creation of B2G-based open Web apps, as did Qualcomm, Adobe, and Deutsche Telekom.
Telefonica has pledged to build a phone based on the B2G platform, which will likely come to market by year's end, Nightingale said, pointing to the fact that a B2G phone will be 1/10th the price of an iPhone to produce.
There were
reports recently
that LG was also planning a B2G device, but a Mozilla spokeswoman said that is "just a rumor."
"It's all moving really fast, but because we're open there are so many people playing with Boot to Gecko," she said. "It's up on GitHub, so people are kind of testing things themselves, [but] Telefonica has customized their own UI to it."
But despite the push the company is giving to B2G, Nightingale insisted "we're not trying to make a Mozilla platform."
"The Web's not a new platform; the Web's been around for a very long time, and it's what's actually powering a lot of the apps that are already on these existing platforms," Nightingale said. "All we're doing it getting rid of that intermediate layer."
There are a few things that the Web can't do on its own, like send text messages and dial a phone. But, Nightingale said, "we built an API for it and now the Web can do it."
"At that point, it's just engineering and we've been building the Web for a long time so we're pretty good at building new APIs to do new things," he continued.
Something else they might have to fiddle with, however, is privacy-related permissions. "We think there are opportunities to not just say when you first install an app, 'Here are the 74 permissions that it requires' because we think that peoples' eyes tend to glaze over there and they just click OK," he said. "Then they end up surprised in hindsight that apps are doing things they didn't expect."
Nightingale demoed what B2G might look like; he used a Samsung Galaxy S II that had been stripped of Android and re-loaded with the B2G software. After swiping to enter, up popped six tiles with options for things like the Dialer, Messages, Browser (Firefox, naturally), Maps, Cameras, Facebook, and more. The UI was bright and intuitive, and Nightingale easily swiped through the various screens and apps, playing video and launching a game. Click the photos above for larger images.
Nightingale was not concerned that users would have to learn a whole new OS. "I think it's going to feel basically the same," he said. "You're still going to turn on your phone and see a launcher screen with a bunch of apps. You're still going to be able to go to a marketplace, and Mozilla will run a marketplace where you can get these apps, but we're not trying to box that in."
Mozilla
announced plans
for an app store last week, and said today that the store is now open for submissions. More details are available
on Mozilla.org
. Copyright © 2010 Ziff Davis Publishing Holdings Inc.
Source: Mozilla Tackles Walled Gardens, Demos 'Boot to Gecko' Mobile OS