Karbonn has teamed up with Vodafone India to provide special bundled Internet plans to customers buying Karbonn's Titanium S5 and Smart A12 smartphones.
As part of the tie-up, Vodafone customers buying Karbonn Titanium S5 will get 1GB 3G/2G/EDGE Unlimited Internet Plan free for 3 months on Vodafone. For Karbonn A12 buyers, Vodafone offers 500 MB 3G/2G/EDGE data free for 2 months.
"Our aim remains to provide a unique user experience to the consumers and through our latest offering we seek to engage the consumer base with a power package which allows them to seamlessly navigate the internet with the best of hardware devices – the Karbonn Titanium S5 and Karbonn Smart A12 and the best of Internet network provided by Vodafone," says Shashin Devsare, Executive Director, Karbonn.
"At Vodafone, we always endeavour to provide superior connectivity at affordable rates. We are delighted to partner with Karbonn and are confident that this tie-up will empower our customers by opening up a whole world of internet possibilities on their mobile phones," comments Vivek Mathur, Chief Commercial Officer, Vodafone India on the initiative.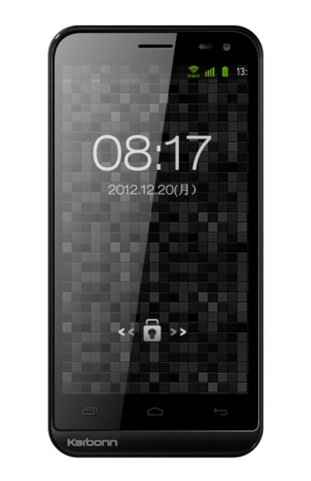 Karbonn Smart A12