An article describing the release of Karbonn's new dual-SIM, touchscreen cellphone - Karbonn K1212 into the Indian market, its features, specifications, price and availability.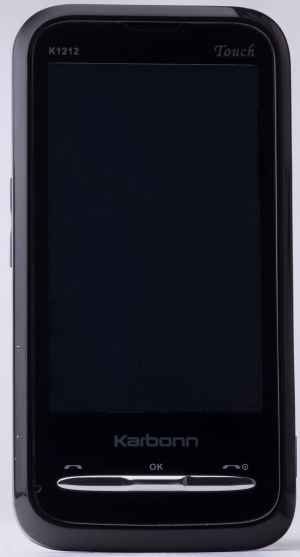 Karbonn Mobiles has in the past stirred up the Indian market with attractively priced multimedia phones, and has now reportedly unveiled the Karbonn K1212 phone, with a wide array of attractive features including: dual-SIM, 3.2-inch touchscreen and motion sensitive wallpapers, 3MP camera, FM radio, as well as a music player that can be controlled with a single shake or flip of the mobile, along with a CD interface audio player that supports DJ'ing by pushing, pulling and rotating a disk.
In addition, the cellphone is said to be targetted at the social networking segment with integrated applications like: Facebook, MSN, Twitter etc., and is loaded with a variety of additional features like em-ail support, long battery life, expandable memory upto 8GB, video recorder, FM radio, Bluetooth etc. The Karbonn K1212 is available at what seems to be a modest price of Rs. 5, 000.
<< Watch for the review of the Karbonn K1212 on thinkdigit.com shortly >>