Vostro 3501
Popular tech to stay connected anywhere. Save more on exciting Dell PCs.
Click here to know more
Advertisements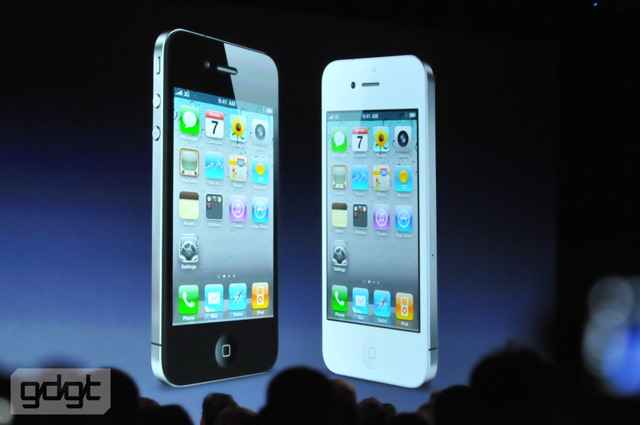 So, the new iPhone is here. "It will change everything, all over again" might be a little exaggerated, but Apple's "new baby", the iPhone 4, is no doubt a huge step on from the 3GS and is an able competitor to most phones that are in market, or will come out in the next year or so. So those of us who were all excited about the Samsung Galaxy S, or the Nokia N8 and N900, have suddenly been put into a huge dilemma. The author was planning to buy a phone himself and had almost zeroed in on the Motorola Milestone, but is suddenly searching for long-forgotten uncles in US or UK. If you are one with patience, September 2010 is the time when your patience 'might' get paid.
Come September, iPhone 4 will be launched in 88 countries, probably, including India. iPhone in other countries including the US, UK are sold at a much cheaper rate by AT&T, the exclusive operator selling the iPhone. They recover the deficit through data charges, as the phone is locked to use the contract-bound number. In a recent encounter with an executive from a telecom gaint, we were told not to expect subsidized, contract-bound phones in India anytime soon, because "it takes 20 rupees to get a phone unlocked in India..." Ah! Those words hurt our feelings and would probably hurt your pocket if you are planning to buy the iPhone 4, because the price is expected to be pretty steep without the contract subsidy.
Further the iPhone uses the microSIM, which is like your usual SIM minus the white plastic around the circuitry. It remains to be seen whether this will affect the launch of the new iPhone in India, as the operators currently use the bigger miniSIM. We don't think it should prove to be a hindrance, since miniSIM is not very different from the microSIM. It is just a matter of cutting the excess plastic. You can even do it at home! We expect the price of the iPhone 4 it to be in the Rs. 35,000-40,000 bracket. If you can afford that, get ready to enjoy gyroscope based Wii-like gaming and more, while we find our dear uncle.