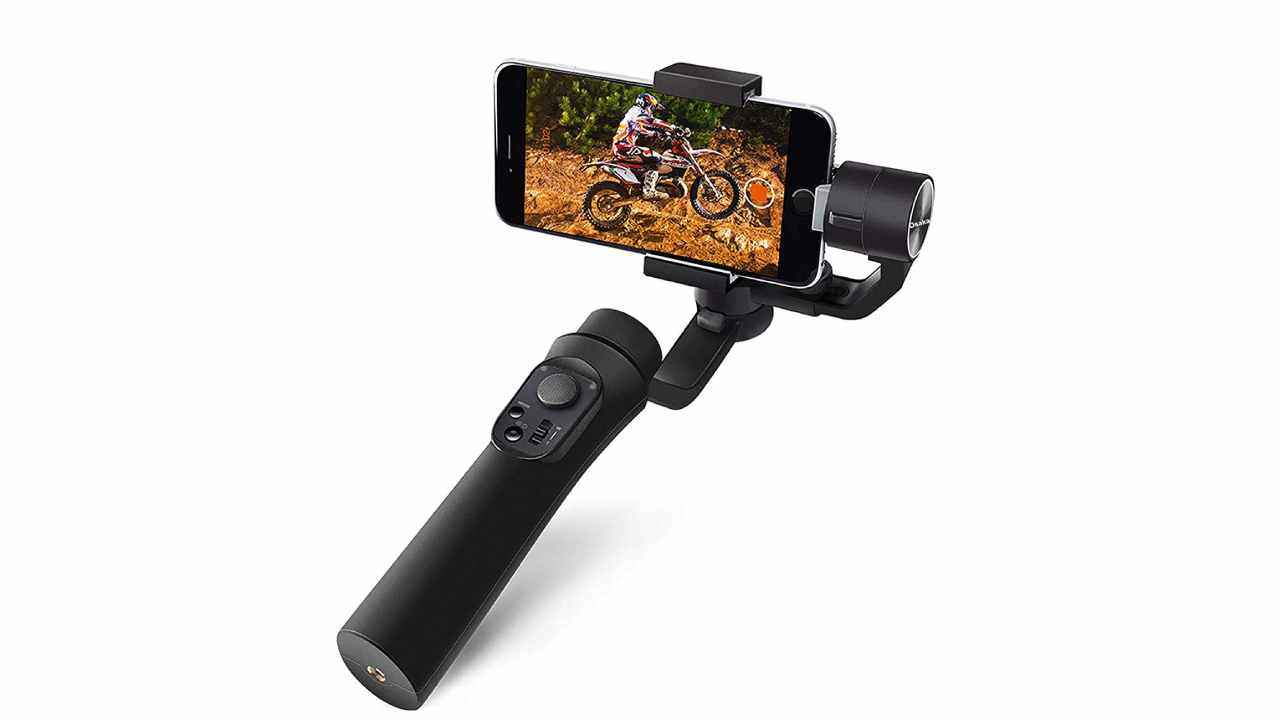 With so many creators exploring vlogging and video-related careers, it's important to make sure you stand out from the competition. One of the bare necessities for a good vlogging career is stable, well-shot videos. Of course, this doesn't mean you need to invest in high-end cameras and tripods. You can simply get a good gimbal for your smartphone to ensure that the video is steady and being shot from the angle you want. Here are a few gimbals from Amazon that you can check out. These have been curated based on their listed features.
DJI OM 4
The DJI OM 4 comes with a ring holder that must be attached to the smartphone. This ring holder (and its corresponding clamp) are magnetic, which should ensure that the smartphone stays in place even when you're moving. The gimbal is equipped with a 3-axis motor that should further ensure the video's stability. One of the handiest features of this gimbal is that it supports gesture control, so you don't have to set timers when you want to take selfies. Equipped with features like DynamicZoom and ActiveTrack 3.0, following subjects and making sure that the focus doesn't waver should be quite easy.
Zhiyun Smooth-Q2
If it's durability you're after, then the Zhiyun Smooth-Q2 should not disappoint you. The gimbal is made with an aerospace-grade aluminium alloy that should protect it from bumps and falls. It has a detachable phone holder that keeps the device in place while you film. The brand's own ZY PLAY app should let you control the settings even when you're far away from the gimbal itself. You can use a bunch of creative modes to enhance your video content, such as 360° Vortex, 360° POV, Vertigo, and time-lapse. Finally, the device is claimed to have a 17-hour battery life as well.
SONIA Osaka
The SONIA Osaka is a good gimbal for people who are just starting their career, as it's a more budget-friendly option than the others on this list. The device has a 3-axis stabiliser, a holder that can accommodate most smartphones, and a joystick for easy movement. There are buttons on the device to help you switch from wide-angle to tele-mode so that you can get the perfect frame. It is claimed to have a 12-hour battery life. The SONIA Osaka supports features like time-lapse, motion time-lapse, cinematic effect, face tracking and zoom.
DJI Osmo Mobile 2
The DJI Osmo Mobile 2 is a handheld gimbal equipped with an ActiveTrack feature so that you never lose track of your subject. With a 2600mAh battery capacity, this device is slated to offer 15-hours of run-time. It supports effects such as Dolly Zoom, cinematic zoom and time-lapse. Additionally, this gimbal is also lightweight and can be easily carried from one shoot location to another in your bag.