As the world now knows, Google will be launching 2 new smartphones on October 4. Recently, the Mountain View tech giant released a teaser video of the same, and now the company has taken to the streets of Brooklyn with a statue installation teasing the upcoming devices. The mysterious statue that appeared in Brooklyn Bridge park shows a hollow candybar smartphone frame, alongside the launch date of October 4.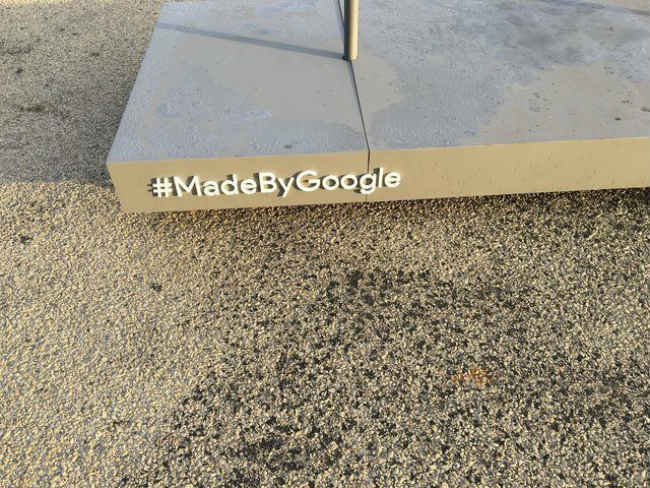 Images of the statue were shared by a Redditor Dolan 313, and the same have now amped up the hype surrounding Google's next flagship smartphones. There's also a #MadeByGoogle hashtag spotted at the bottom of the statue, suggesting that the devices may be made by the company end-to-end. Although, a recent leak on the internet shows the two upcoming smartphones and they bear an uncanny resemblance to HTC-made devices.
If rumours are to be believed, Google will be ditching the Nexus branding for its next smartphone offering. In addition, it is also expected that the devices will be called Pixel & Pixel XL. Click here to read more about what Google has up its sleeve for the October 4 event.