The Google Pixel phones have been a part of the rumour mills for quite some time, and it looks like the launch of these smartphones is just around the corner. Google has released a cryptic teaser video in which a search bar transforms into a candybar form factor smartphone. Google has officially confirmed that the event will take place on October the 4th 9AM Pacific Time.
Information circulating the internet suggests that Google will give up the Nexus name altogether in favour of the Pixel brand. Personally, we liked the Nexus brand name better than Pixel, but we will have to wait till October 4 to know the reason for the change. Were you aware that the Google mother-ship is now called Alphabet?
If you were wondering who will manufacture the Pixel Phones, it looks like HTC has nabbed the deal this time around. The company that made the first Nexus smartphones is back to make the first Pixel Phone. Coincidence, I wonder.
Nonetheless, if images and leaks that have been circulating the interwebs are to be believed, then HTC will make the form factor of the Pixel smartphones similar to that of the HTC A9. Some renders show that the Pixel phones looks quite similar to the iPhones, and that isn't a bad thing considering that the iPhones are beautiful devices. But I'm not a fan of the large forehead and the chin the iPhones carry.
Information about the smartphones (yes, it looks like there will be two smartphones under the Pixel brand) suggests that they will be called the Pixel and the Pixel XL (you know, because "Plus" has been taken by the iPhone). The Pixel and Pixel XL will will sport a 5.2-inch Full HD and 5.5-inch Quad HD display respectively. It is also expected that the devices will be powered by the Snapdragon 820 and 821 SoCs respectively. Both are expected to house a 12MP rear and an 8MP front camera.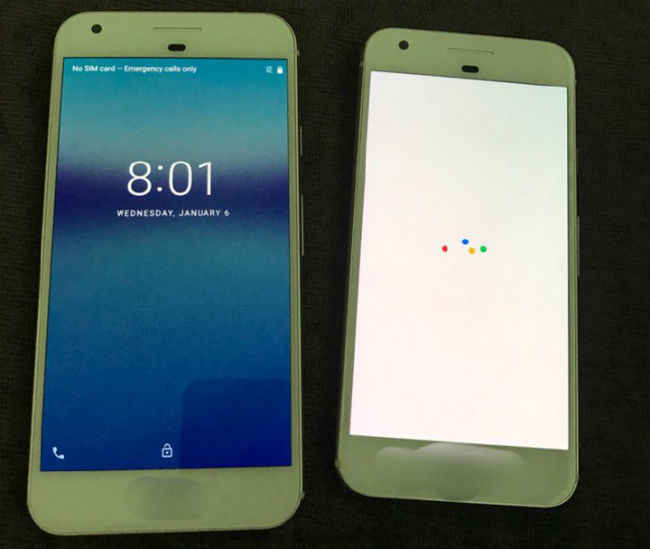 Photo Credit: Android Police
If history is anything to go by, then all the leaks and renders will turn out to be true, and the element of surprise will be lost altogether. We hope and pray that something to do with Nexus is secretly up Alphabet's sleeve.
For those unaware, Pixel has been Alphabet's own series of Chromebooks and they weren't that successful. The Nexus brand on the other hand has gone from being a geek's dream to a household name. All rumours and speculations will be put to rest once Alphabet announces the Pixel Phones on October 4. Digit will be present at the launch of the new devices. Until then, watch this video below to see how much we loved the Nexus 4