Working from home?
Don't forget about the most important equipment in your arsenal
Click here to know more
If you remember, we had talked about the possibility of video chats in BlackBerry Messenger with BB10. We now have seen some fresh leaks pointing to the same. The confirmed big introduction in the next final release of BBM would be free voice calls between Messenger contacts. However, some new leaks have hinted that BlackBerry Video chat may also be a part of the Messenger that will be a part of BlackBerry 10.
The leak is apparently confirmed by the latest BlackBerry 10 Dev Alpha update, and the leaked image shows a folder called "bbm_video" with a file named "video_chat.m4a" conveniently sitting in the folder. The picture was released by the BlackBerry focus website, Crackberry.com.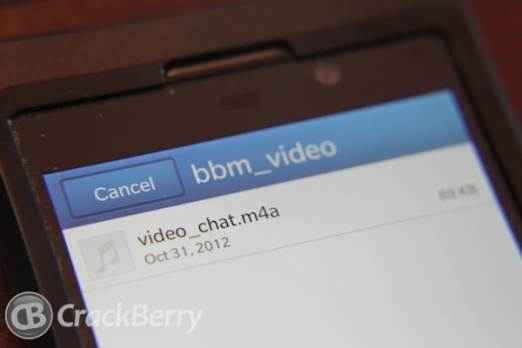 Let us make it very clear that the existence of BlackBerry Messenger Video has not been confirmed by any official sources, and this is the first we are seeing of it in any of the BlackBerry 10 leaks. Also, there is no word if this feature will be a part of the Messenger package, or a separate application. And it is too early to comment on whether the BlackBerry devices on OS6 and OS7 will get the update or not.
Source: CrackBerry