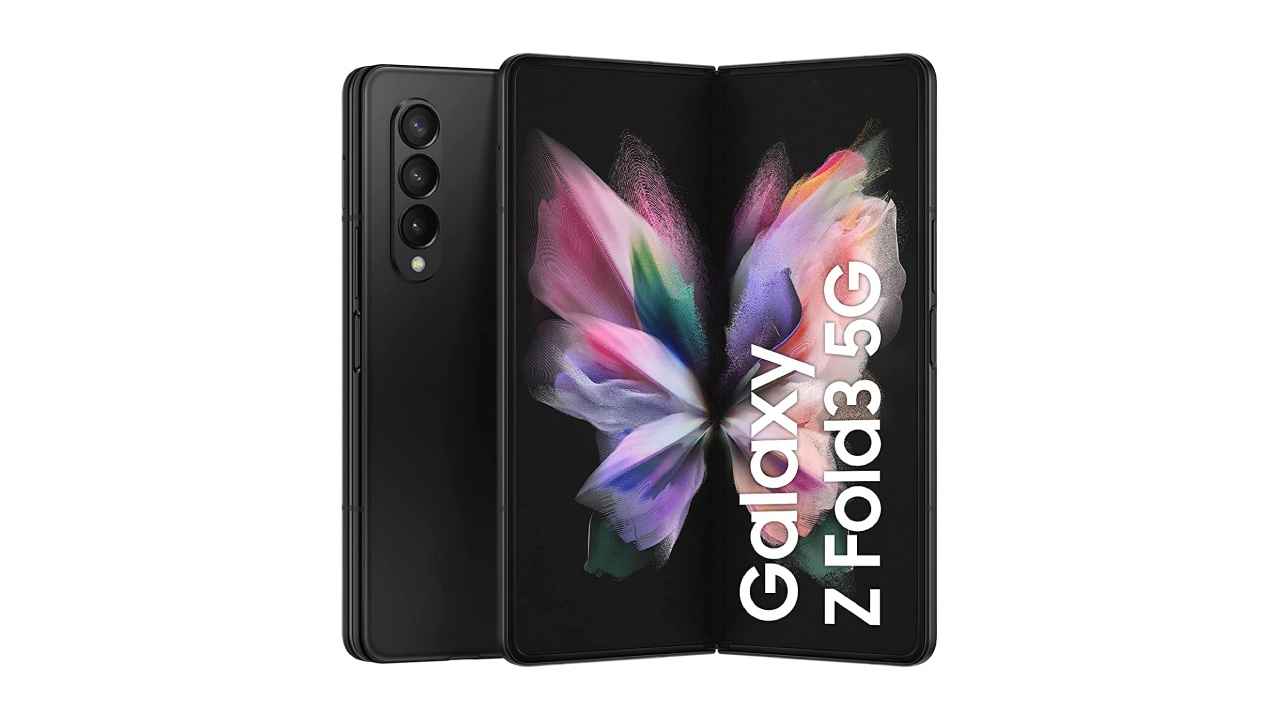 Despite having large batteries, smartphones these days come with ridiculous fast charging capabilities – and for good measure. It is highly convenient to be able to plug in your phone for just about 15-20 minutes and get several hours of usage time. Matters are made more convenient with fast wireless charging, a feature adopted by many new and upcoming smartphones. Fast wireless charging can get you more than 50% battery life in about half an hour. Wireless charging also helps preserve your charging port from wear over time. So, here are some of the best phones with fast wireless charging.
Samsung Galaxy Z Fold3 5G
The phone has a folding form factor which enables a dual-screen design. The inside screen is massive – a 7.6-inch screen that allows you to see more content at once – ideal for navigation apps, datasheets, web applications and mobile browsers. The front screen is good for general everyday use. If you have a fast Qi-enabled wireless charger, place the phone on it and in a matter of minutes, you'll be ready to take on the world. The phone also houses a triple camera system that easily takes professional-looking photos. All of it is powered by a Qualcomm Snapdragon 888 octa-core processor, which is capable of delivering a consistent performance.
Apple iPhone 12 Pro
Rather than opting for traditional wireless charging technology, the iPhone 12 Pro utilises Apple's own MagSafe, where the wireless charger can magnetically cling to the back of the phone. Supported chargers wirelessly charge devices at speeds up to 15W, which gives you ample phone usage time throughout the day. The phone also comes with algorithms that help optimise battery life based on your usage. It uses an A14 bionic chip, one of the most versatile mobile platforms available. It also comes with industry-leading camera technology, which mimics the performance of studio cameras and gives you quite the flexibility to edit videos and pictures as you like. The screen complements the all-round functionality and facilitates a rich content consumption experience.
OnePlus 9 Pro 5G
If you're looking for something that makes the best use of intelligent mobile software along with top-notch hardware quality, this is the right phone for you. When used with OnePlus' self-made charger, you can get up to 30W of power wirelessly, making for blazing-fast charging speeds. It employs Qualcomm Snapdragon 888 chipset, which is a power-packed performer. It makes way for efficient battery, optimal functioning of applications, responsive performance and lag-free multitasking. Paired with an Adreno 660 GPU, you can run games and graphically intense content with ease. The smartphone has a 6.7-inch 120Hz screen, which lets you enjoy movies, content and pictures no matter where you are.
Samsung Galaxy Z Flip3 5G
As far as unconventional design form factors go, this one is quite unique. It is compact when folded and can fit in extremely tight spaces. When open, you get an everyday smartphone display that's crisp and detailed. Interestingly, the small form factor makes it use less space on the wireless charging pad, which gives you more room to charge other devices simultaneously. The screen has a punch hole cut-out at the top, which houses a 10-megapixel front camera, while the top half has dual cameras for good picture quality. It uses a Snapdragon 888 chipset designed with ease of use, functional performance and seamless multitasking in mind.