Hwang's comment substantiates previous rumours about iPhone getting wireless charging support
Apple's next-generation iPhones could be waterproof and support wireless charging. Robert Hwang, CEO of Wistron (Apple's contract manufacturer) told Nikkei that the upcoming iPhones will bring these new features. "Assembly process for the previous generations of [iPhones] have not changed much, though new features like waterproof and wireless charging now require some different testing, and waterproof function will alter the assembly process a bit," Hwang told reporters after the company's annual shareholders' meeting on Wednesday.
Hwang's comment substantiates previous leaks, which suggested that Apple is bringing wireless charging to its 2017 iPhone lineup. Earlier this week, a leaked image showed glass panels for the iPhone 8, iPhone 7s and 7s Plus, which suggested some kind of wireless charging technology being used. Apple has also joined the Wireless Power Consortium, hinting at support for Qi wireless charging on future iPhones.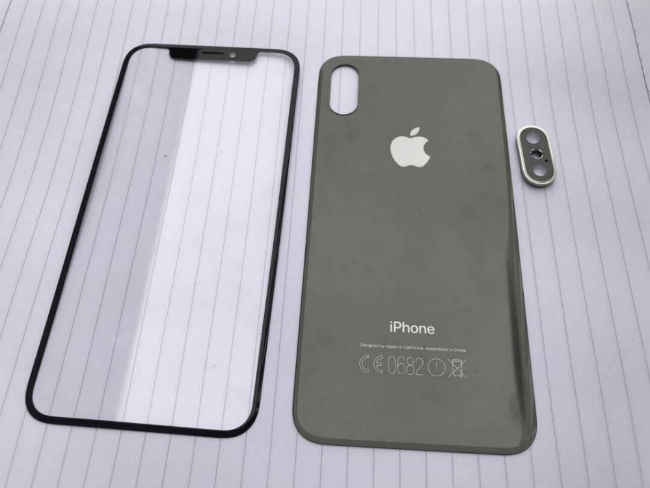 Interestingly, Hwang also mentioned that Wistron is making a small number of handsets for Apple in India. Wistron is Apple's primary contract manufacturer for assembling the iPhone SE in India and it is reportedly splitting the orders for the 5.5-inch iPhone for 2017.
Apple is expected to introduce three new iPhones this year including one completely redesigned model. The newly redesigned iPhone likely to be called the iPhone 8, and is said to feature stainless steel case with glass back. It is rumoured to feature vertically mounted dual-rear camera setup and Apple supplier, Largan has confirmed that it will be shipping 3D depth-sensing lenses in the second half of 2017.
At WWDC, Apple announced ARKit with a focus on helping developers build augmented reality apps. With the 3D sensing feature, Apple could be bringing mobile augmented reality features to next iPhone. As we get closer to the official launch, there is more likelihood of hearing further from Apple suppliers and manufacturers about company's next iPhones.
Tags:
apple
apple iphone 8
iphone 8 wireless charging
iphone 2017
iphone 8 launch
apple iphone wireless charging
mobiles