It's time for 4K fanatics to rejoice as Toshiba has launched its first Ultra HD (3840x2160) laptop in the Indian market today. The Tokyo-based manufacturer announced the new model in its Satellite P series last week and is called Toshiba Satellite P55t.
The P55t is priced at Rs 86,000 and will be available on market shelves by the end of this month. It features a 15.6-inch Ultra HD TruBrite IPS touchscreen which will be individually calibrated via Chroma Tune and will also receive Technicolor Certification to ensure that everything displayed on the screen is reproduced up to its original intent. The laptop will come pre-installed with Chroma Tuna.
Other attractive features of this laptop are its 4th-gen Intel Core i7 quad core processor, 16GB of RAM, AMD Radeon R9 M265X GPU (with 2GB of GDDR5) and 1TB of HDD. It will also feature four USB ports, a UHS-II SD card slot, Wi-Fi (802.11ac), a Blu-Ray Disc re-writable drive (optional) and an HDMI connector capable of 4K output.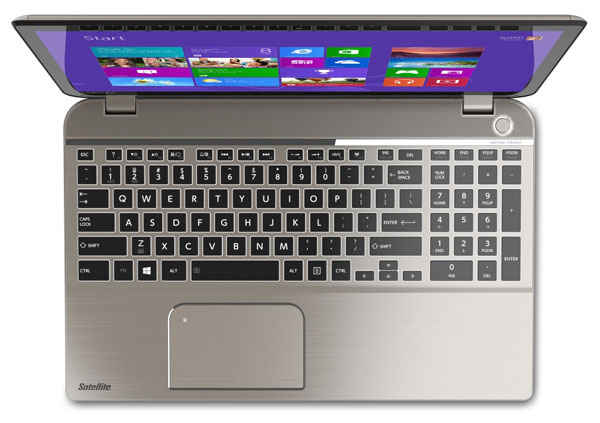 From the specifications point-of-view, the laptop does seem to impress. The screen of the Satellite P55T features a resolution of 3840x2160 pixels amounting to a sharpness of 282ppi on the 15.6" display. It also has an edge-to-edge LCD glass, frameless backlit LED keyboard and Harman Kardon stereo speakers.
The laptop also comes pre-loaded with a full version of Adobe Photoshop Lightroom software. To take the full advantage of such software, Toshiba has also earned a Technicolor Color certification for this laptop which promises for natural-looking colors on the screen.
The only drawback of this laptop is that it doesn't come with an SSD (Solid-State Drive).
While Toshiba is the first company to come out with a 4K laptop, Lenovo is also gearing up for the release of its upcoming Y50 gaming laptops which also feature Ultra HD displays. The Chinese manufacturer had shown off the laptops at CES in January earlier this year.