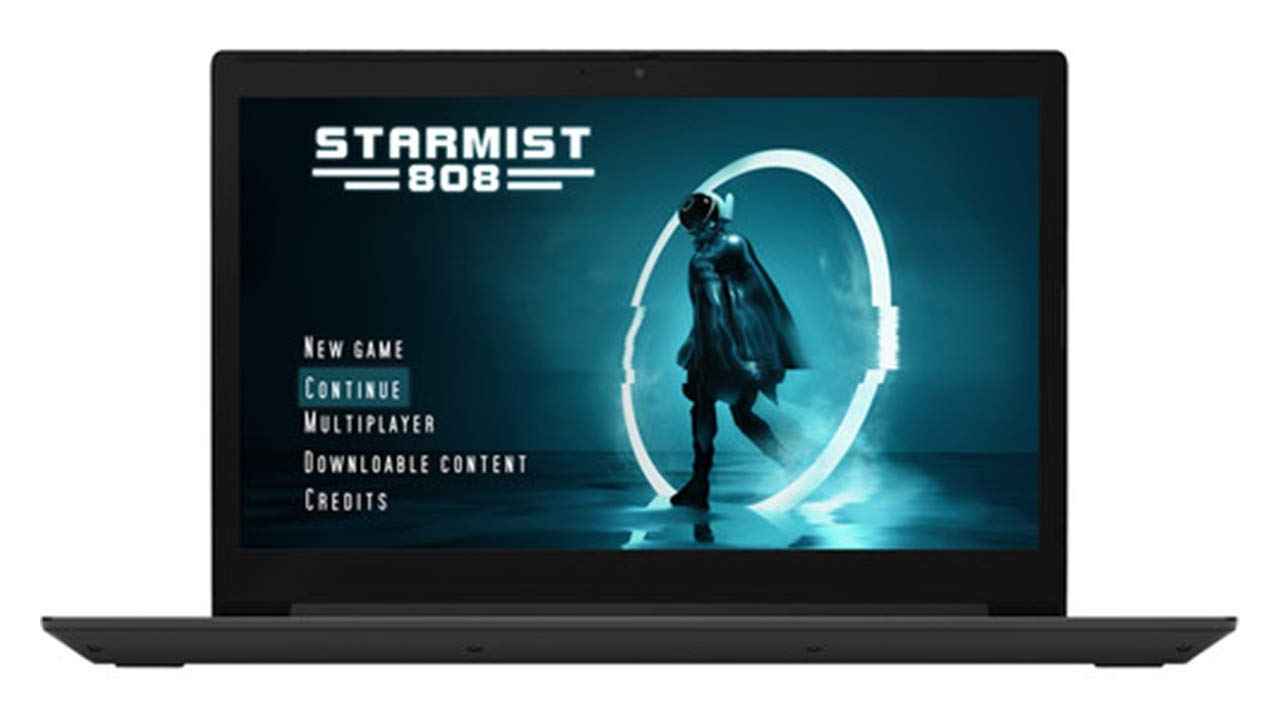 When buying a new laptop, it is vital to look at its processor, graphic card and display. Also, having more RAM on your laptop ensures that the system always runs smoothly, whether you're multitasking, running applications, rendering videos or anything else. These days, laptops come with RAM up to 32GB, which is a bit much and not for most users. However, 16GB RAM size is ideal for everything from heavy gaming to 3D designing, video editing, photo editing and even coding. Here are some of the top laptops with 16GB RAM that you can find on Amazon.
Lenovo Legion 5i
The Lenovo Legion 5i is a gaming laptop, and hence, you can expect it to handle all your tasks efficiently. It comes with powerful specifications- an Intel i7 Processor and 16GB of RAM, which make gaming performance on this laptop at par with many gaming desktops. The 16GB RAM ensures efficient performance while the i7 keeps things smooth. The laptop comes with an NVIDIA GTX 1650 GPU for immersive graphics, even in the most demanding triple-A titles in the market. To store all your games, there's a 1TB HDD and a 256GB SSD, which keeps things fast and snappy. Games on this laptop look as good as they run because this system houses a 15.6-inch full HD display.
MSI Prestige 14 A10RAS-076IN
If productivity is what you're looking for, then this option from MSI is the way to go. Unlike other MSI laptops, this one doesn't come with NVIDIA GTX Graphics Card- it houses an NVIDIA GeForce MX330 GPU. For other use cases, such as productivity, photo editing, video editing and handling data, the laptop is well equipped. It has an Intel Core i5 processor, which is decent enough to get things done, and along with the 16GB RAM, you won't have to worry about lag or performance issues. The laptop also gives you a nice 14-inch screen and ample fast storage in the form of the 512GB SSD. Incidentally, this laptop comes in pink, which is quite a rarity.
ASUS ZenBook 14 (2020)
This is a laptop built with portability and on the go professionals in mind. It comes with a manageable 14-inch screen and a really thin and lightweight body, along with a long-lasting battery, which makes it ideal for on the go projects. The processor on this laptop is an 11th Gen Intel Core i7, the latest and top of the line CPU from Intel for laptops. It also comes with Intel's new Xe line of GPUs, which are good for rendering and benchmarking. When on the go, you're not going to feel the need for more power, as the 16GB RAM and 512GB NVMe SSD makes for really fast performance in any application.
Lenovo IdeaPad L340
For those users who want to get a little of everything out of their system, this option from Lenovo is an ideal pick. It comes with a reliable Intel i5 processor and 16GB of RAM, both of which keep the laptop up to speed with all your demands and instant requirements. The laptop can even handle intense gaming, as it comes with a GTX 1650 graphics card, which is good for playing all the latest games at medium to high settings. To help you stay productive, it also has a 15.6-inch display, which allows for more information to be shown on screen at once, and a backlit keyboard, which keeps you going, even in the dark.
Dell Inspiron 15 G3 3500
Here's another gaming laptop that will make short work of all your games, video editing, and photo editing requirements. It packs in an Intel i7 CPU and 16GB of RAM, both of which combine to give you top-notch, lag-free performance. Gamers can enjoy all the latest games with high graphics on this laptop as it comes equipped with a GTX 1650 GPU, which delivers in other areas too. The 15.6-inch screen also makes your games and other content come to life. The laptop also has a stylish design, which sets it apart from the crowd. Using the GameShift key, you can maximise the gaming performance of this laptop.
Asus ROG Strix G15
Gaming laptops have some of the most powerful internals for intensive tasks. The Asus ROG Strix G15 is no different and packs an i7 CPU, a GTX 1660Ti GPU and 16GB of RAM. These make for impressive gaming quality and make carrying out other tasks a breeze as well. The 1TB of storage ensures that you have enough space to keep all your games without having to compromise on which games you actually install on the system. For video editors and 3D artists, too, this laptop is a pick that will deliver the performance you need. For optimal cooling, you get a set of vents around the laptop, which keep the high performance coming.