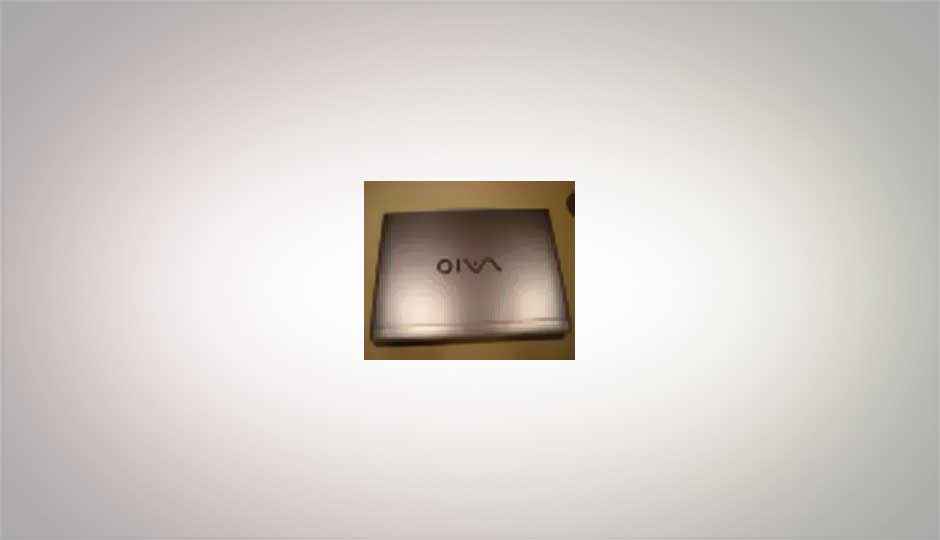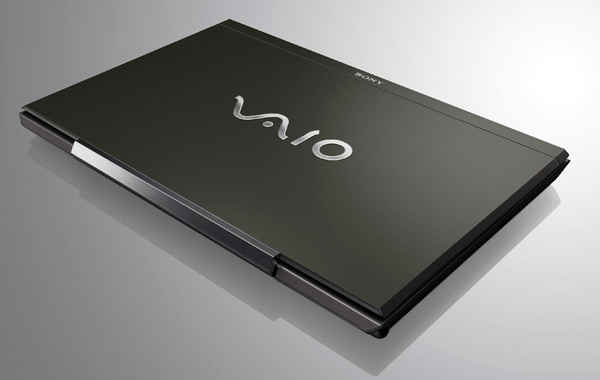 Sony launched its latest and perhaps greatest, 13.3-inch mobile PC – the VAIO S series – today in Mumbai. Sporting the second generation of Intel Core-i series processors popularly known as Sandy Bridge processors, this series also features innovative additions like a Performance switch to switch between integrated graphics and external graphics solution, an option to add extra external battery component, hexa-edge design and lots more.
The VAIO S series comes in three models namely VPC SB16FG, VPC SB17GG and VPC SB 18GG. The break-up according to specifications can be found the table
attached below.

The highest end mobile PC in the series sports an Intel Core i7-2620M processor alongwith AMD Radeon HD6470M graphics solution. The lowest end mobile PC sports an Intel Core i5-2410M processor with AMD Radeon HD 6470M graphics solution. The models which come with SSD have a Quick Boot feature which boots up the laptop in 17 seconds flat. On the top left hand corner of the keypad, you come across the performance Switch which allows you to choose to operate the system as per your choice of graphics. The SPEED mode will activate the external graphics solution whereas the STAMINA mode will switch to the integrated Intel HD 3000 graphics.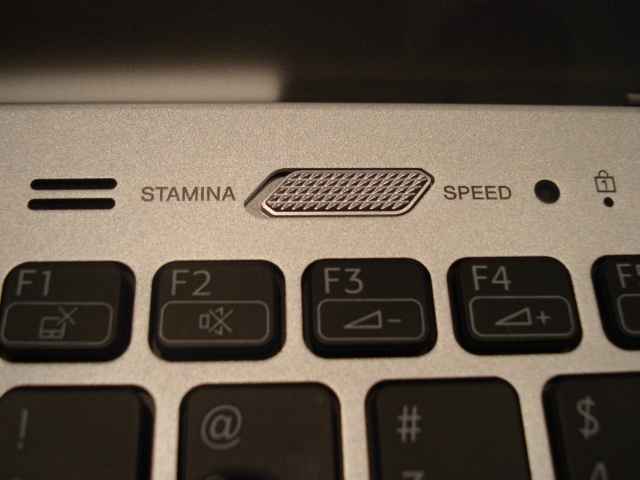 It sports all the necessary ports such as an HDMI port, a USB port, a USB 3.0 port, an SD card slot, a Memory Stick slot. The chiclet keyboard is backlit and quite responsive. There is a finger print scanner between the left and right trackpad buttons. The trackpad supports multi-touch gestures for scrolling through pages, moving back and forward on a web-page and for zooming in and out. On the right hand corner you have buttons such as Web (for quick access to the internet, without booting up the OS), Assist (which allows you to connect to Vaio Care for basic maintainence tasks) and Vaio. Battery life of around 6 hours is promised and if you add in the optional Externded Battery (priced around Rs. 9,720) you can get around 12 hours of battery life, which is very impressive.
"The 13-inch notebook market in India has grown by 77 per cent. Sony combines Power, Mobility and Design in this series of laptops. Apart from good looks, the S series also pewrform well. We would like to look at it as the MacBook Pro (13-inch) killer," said Hiroyuki Muramatsu, Business Manager, VAIO, Sony India.
It would not be a hard task, considering the Sony Vaio S series sports the Sandy Bridge processors (as opposed to the older generation processors seen in MacBook Pro) and is priced comparitively lower than Apple's 13-inch notebook.
First impressions
Design-wise the Vaio S series impressed us with its magnesium metal body finish and an aluminium palm rest. The backlit keyboard was quite responsive. The hexa-cell design was aesthetically pleasing. The pricing is quite competitive considering its a Sony VAIO series notebook, which are known for higher pricing.
But we did find some kinks as well like the minute vibration of the screen while typing rapidly. There were no covers for the external battery ports on the base of the notebook, so you will have to be very careful on which surface you are placing your laptop, as dust or moisture collection in the battery ports might adversely affect the external battery performance. Also you have to make the Performance Switch setting before you start running your application, as the screen goes blank for a moment when a switch is made from SPEED to STAMINA and it most likely kills any background process. Do stay tuned for an in-depth review soon.