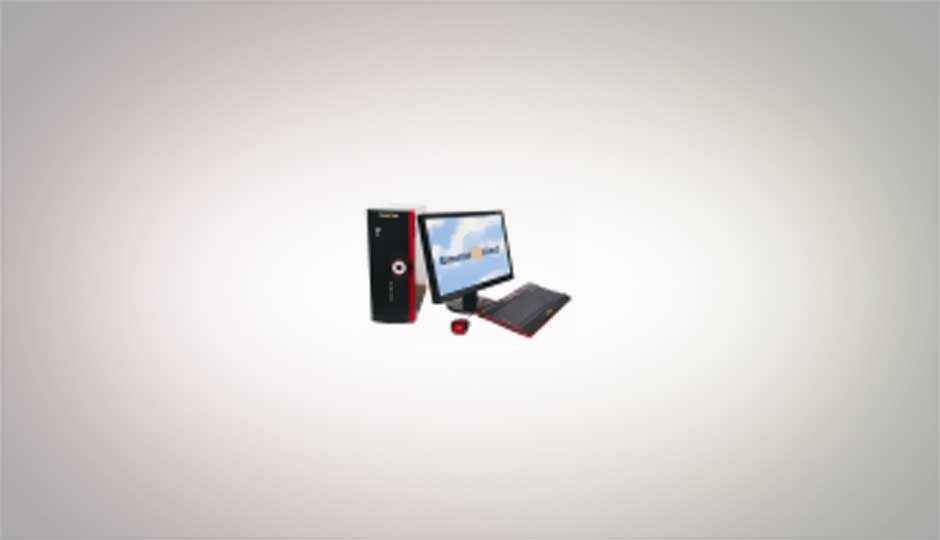 Simmtronics is a leading manufacturer of memory modules in the Asia Pacific region as well as a fast growing non-Taiwanese motherboard manufacturer. It is also one of the rare Indian companies that actually manufactures computer components right here in India, and also exports them to over 15 other countries across the world, including Pakistan, Bangladesh, Sri Lanka, Dubai, UAE, Turkey, Iraq, Algeria, and Ghana.
Working with VIA Technologies, a major fabless supplier of x86 processors and platforms that's been focussing on the low-power, cloud and mobile markets for the last ten years, Simmtronics has struck a partnership to assemble VIA PC-1 mainboards at their new Roorkee plant.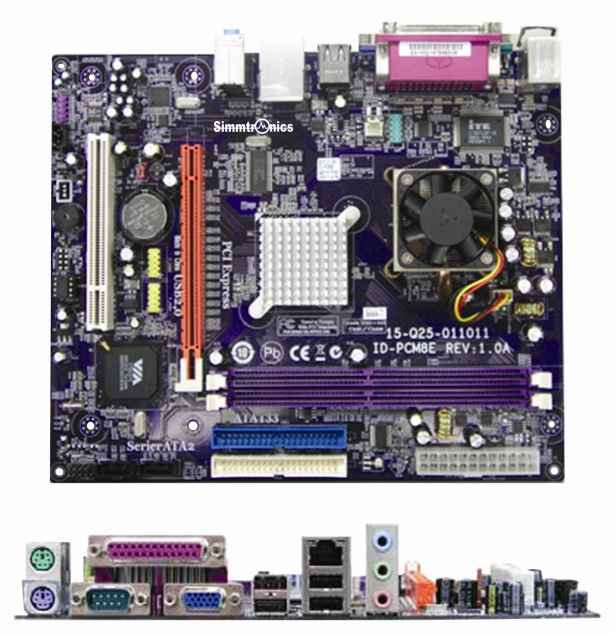 VIA's PC-1 initiative is apparently "aimed at enabling the next one billion people to get connected…with a focus on communication, education and information." Based on VIA's acclaimed and well-adopted energy efficient processors, the VIA Nano and VIA C7 processor families, PC-1 products offer OEMs and ODMs the chance to offer their customers low-cost and power-efficient products. Early adopters, apart from a plethora of Chinese and Taiwanese brands, include such giants as HP, Samsung, Acer, LG, IBM, Lenovo and MIT's OLPC.
Simmtronics is also joining these OEMs in developing end-user PC-1 products, from the SIMM PC to the SIMMBOOK (a IBM-cobranded netbook that's apparently already been launched in UAE to good response), which use VIA processors and chipsets along with the Ubuntu operating systems to offer great value for money and a reliable, stable platform.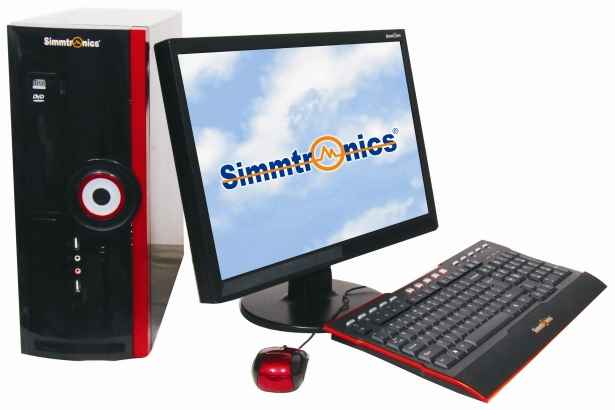 The SIMM PC (seen above) will be hitting the market soon through Simmtronics' wide range of channel partners, and amazingly, will be priced at under Rs. 10,000 including a 15.6-inch monitor, keyboard, and optical mouse. Find full specifications below – looking at them, you might think that these might just be the bare minimum required to provide a comfortable user experience. While low-cost to consumer was the aim, VIA and Simmtronics both stand by the sub-10K machine, claiming it will provide a hassle-free user experience for entry-level customers, with solid web-browsing, productivity and multimedia performance.
VIA C7-D 1.6GHz processor
512MB DDR2 RAM expandable up to 4GB (1GB might become default configuration)
250GB SATA HDD
200W SMPS
15.6-inch LCD
Ubuntu OS
Optical Mouse
Micro ATX cabinet
Standard keyboard
The SIMM PC will not be sold exactly as seen above, and will instead boast of a much smaller form factor cabinet as well as packaging that can be used as a travel case for the entire PC.
[RELATED_ARTICLE]Speaking with Mr. Amod Phadke and Richard Brown of VIA Technologies, we learnt that VIA's Nano and C7 processors are power-sipping processors families that have comparable power-consumption and efficiency to the current-generation of Intel Atom processors, at a much lower overall cost. The Nano X2 has also been developed recently, based on the 40nm process, offering dual-core performance. Some benchmarks of the Nano X2's performance compared to unnamed Intel Atom and Intel CULV processors were also shown at the event, with the Nano X2 seeming to outperform the competition by over 700% in some cases. No wonder we are seeing adoption by the big shots.
It seems VIA Technologies future is not uncertain, they are getting their hands dirty in many fields, and are pioneers in the small-form factor and low-power space, with many notable landmarks from the mini/nano/pico-ITX platforms to embedded and cloud-based solutions. From ARM-based SoCs to GPUs to motherboards solutions, VIA is aiming its energies at a future where the cloud and connected devices are everywhere, with the desktop at the center.
Simmtronics is also expanding furiously, successfully selling components and products to OEMs and consumers across 15 countries, and intends to bring numerous more products to the market, from tablets to pen drives to all-in-one PCs and smart books, and even monitors, which will should be expected to hit the market in a couple of weeks.
We saw a few VIA-powered Simmtronics tablets around at the event, running on Android 2.2 or Windows CE. While they would certainly not match the iPad in terms of quality or user experience, their intended price point of around Rs. 10,000 makes the lukewarm performance all the more tolerable, and possible even attractive. VIA says many tablets bearing its components are already in the Indian market from various Chinese brands, and expect to see Simmtronics release their own within a couple of months.