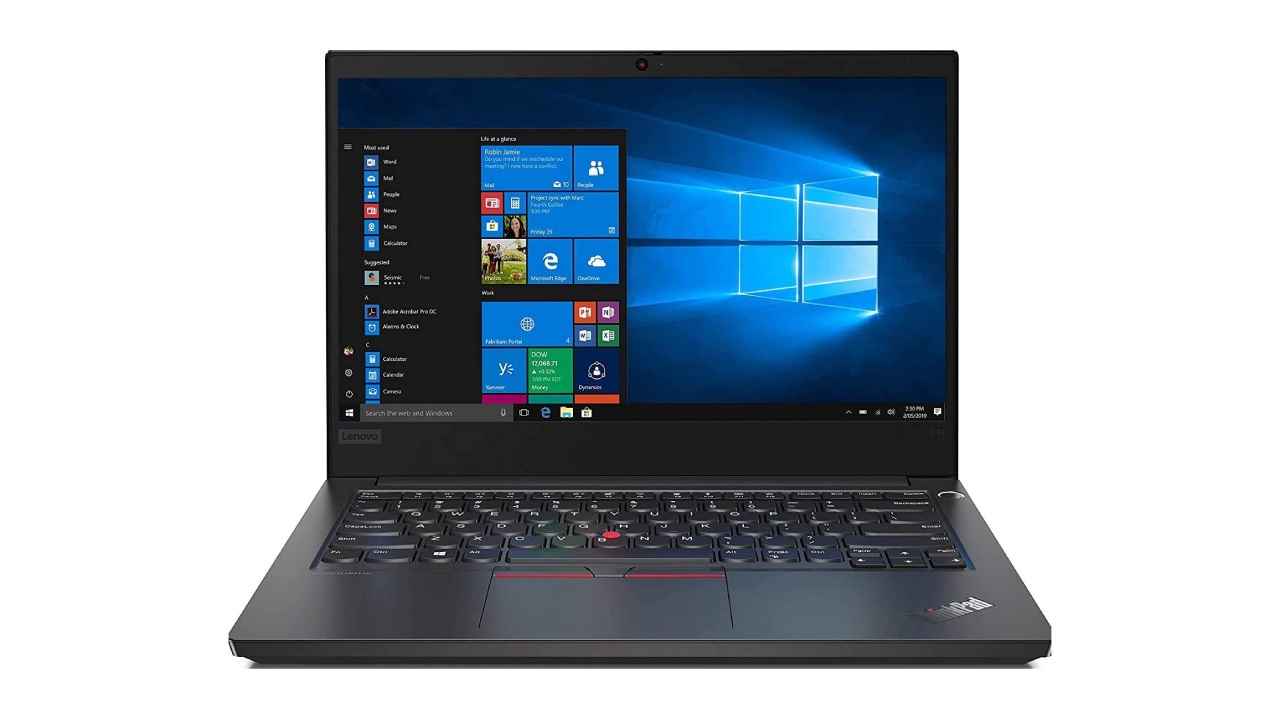 Laptops are one of the most essential gadgets for many. A PC that you can fit in a backpack is indeed groundbreaking, but knowing how a laptop may be exposed to threats like an unprotected Wi-Fi connection and being stolen, having a laptop that is packed with security features is important, especially if you store sensitive information. Features like a webcam kill switch, a physical security chip and file encryption go a long way in keeping your data safe and sound. Here are the most secure laptops you can buy.
Apple MacBook Pro (16-inch)
The 16-inch Apple MacBook Pro is both one of the most powerful as well as the most secure laptops you can buy. The laptop runs on macOS which has been tested to be one of the most secure operating systems. Furthermore, the notebook comes with Apple's TouchID that offers a layer of biometric protection right at boot while the FileVault2 encryption ensures no one can tamper with your data.
Lenovo Thinkpad E14
Here is a budget-friendly laptop that sports a 14-inch HD display, which should deliver a good visual output with vivid colours. One of the best features of this laptop is its build quality that has passed 12 different military specifications. Going by this, it should be able to handle accidental drops, knocks and beverage spills, all of which should help in keeping your data secure even if the laptop undergoes rough use. In the battery department, it performs well by delivering more than 13 hours of backup on a single charge, as per MobileMark ratings. Moreover, it supports fast charging, and Lenovo claims that the laptop charges up to 80% with just one hour of charging. In other features, the laptop has 8GB RAM and an internal memory combination of 1TB HDD+256GB SSD and runs on a 10th Gen i5 processor, all of which should enable you to enjoy a fast user experience in most situations.
HP New Spectre X360
The HP New Spectre X360 is at the same time one of the most stylish and the most secure laptops to purchase. With features like a gem-cut design and one of the highest screen-to-body ratio, the Spectre X360 is a piece of art. But it's also safe and secure with a webcam kill-switch, a fingerprint sensor integrated into the power button, secure BIOS, a microphone mute button as well as an anti-reflective display. All these go on to make the HP New Spectre X360 one of the best and most secure laptops available.
Dell XPS 13 (9310)
The Dell XPS 13 (9310) is a premium laptop that is ideal for users who want a high-quality visual output to do their job efficiently. This laptop sports a 13.4-inch UHD+ display with a pixel resolution of 3840×2400, which should make the visuals feel more life-like. Moreover, it supports 500nits of brightness, which means you should be able to work on the laptop even in sunny outdoor conditions. Thanks to the reliable fingerprint scanner, you should be able to keep your data secure from strangers. The laptop runs on an 11th Gen i7 processor and has a robust memory system of 32GB RAM and 2TB SSD to back that up. As a result, you should expect a smooth user-experience even while operating heavy software and applications. And guess what, this laptop weighs just 1.27 kilograms, making it travel-friendly as well.
Lenovo Thinkpad P53
Here is a laptop from Lenovo that has a rugged and tough body, which has been tested for 22 military-grade standards to ensure the security of your data even under tough conditions. The laptop has a glass fibre reinforced plastic body with an aluminium/magnesium chassis, which should keep the internal parts damage-free even during accidental falls, drops or spills, as per company claims. Moreover, it has a fingerprint sensor as well to stop strangers from accessing your data. This laptop has a 15.6-inch FHD display that supports 300 nits of brightness, which should deliver a bright and vibrant visual output. It runs on a 9th Gen i7 processor and has a whopping 64GB RAM, which should enable you to use even the heaviest of apps without any lags. Finally, it has a 1TB SSD memory, which can be further expanded to 6TB if required.
HP Spectre x360
If you are looking for a light and thin laptop that is easy to carry around, then the HP Spectre x360 is a good option to consider. It weighs just 1.3 kilograms and 0.69-inches thick, which should make it ideal for frequent travellers. It sports a fingerprint sensor, which you can use to prevent strangers from accessing your data. Moreover, it has a Fingerprint Reader Camera Kill feature, which enables you to shut the webcam when you are not using it to improve your privacy. This premium laptop runs on an i7 processor and is backed by a robust combination of memory – 16GB RAM and 512GB SSD. Therefore, you can expect a smooth user experience under most circumstances. Finally, HP claims that you can get 18 hours of battery backup from this laptop under optimal use, which again makes it ideal for people who work on the go.