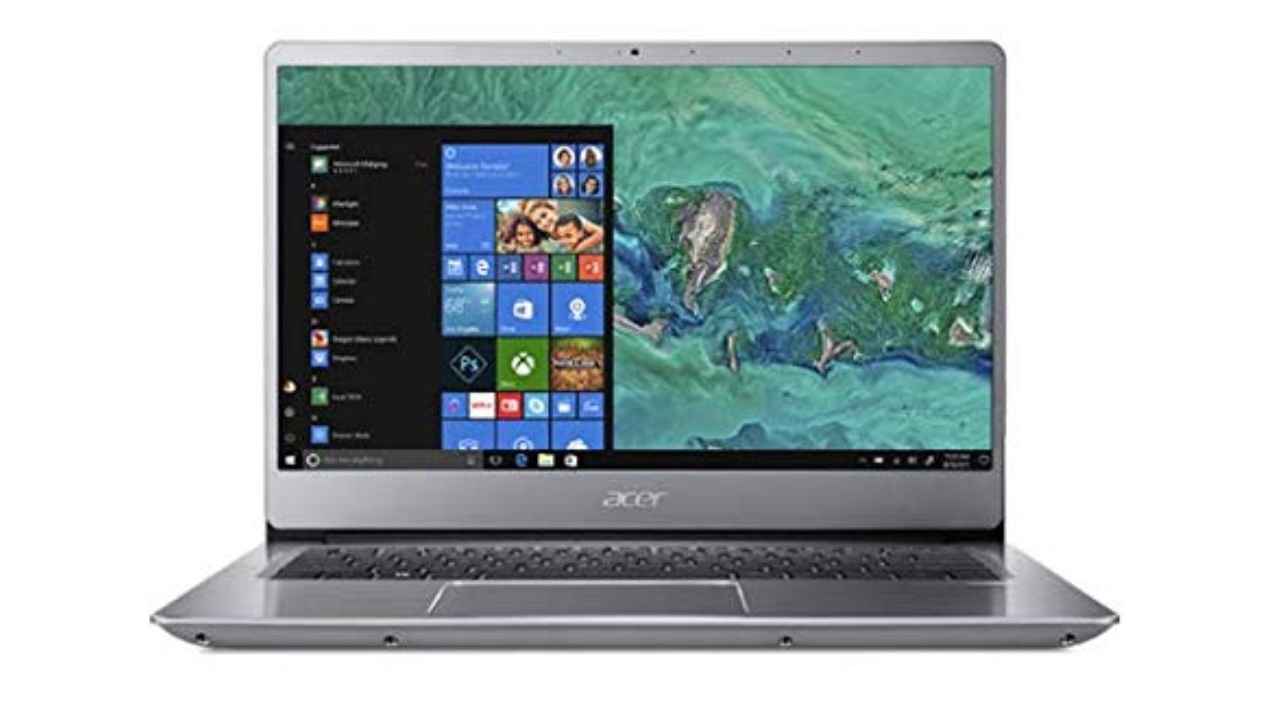 A laptop with a 15-inch screen is generally ideal for most users. It is less bulky and more portable than a 17-inch laptop while giving you a lot more screen real estate to work with, as compared to a 13 or a 14-inch laptop. Incidentally, 15-inch laptops also tend to be more powerful because they can house bigger and better components in the chassis and provide optimal airflow for cooling all the internal components, making for better performance. A 15-inch screen size laptop is also quite manageable and is good for anything – gaming, multitasking, video editing, photo editing, data research and much more. So, if you're in the market for a new mid-range laptop, then check out these offerings available on Amazon.
Lenovo IdeaPad Slim 5i
Here is a laptop from Lenovo, which is perfect for demanding tasks, making it one of the best options in the mid-range market. It comes with a full HD 15.6-inch display which is great for making the most out of movies, data, and other content. Since this is a mid-range laptop, it has reasonably capable specifications such as an 11th generation Intel i5 CPU and 8GB of RAM for optimal performance- for everyday tasks or something as demanding as video editing. To store all your data, you get a 1TB HDD and a 256GB SSD, which keeps things speedy. Lenovo also claims that the laptop has a battery life of 8 hours (& fast charging), making it a viable option for workers on the go.
Lenovo ThinkPad E15
The Lenovo ThinkPad E15 is a great choice for those who work on the go. It is MIL-STD 810G certified, which adds to the durability so that you can carry this laptop to any extreme condition. Under the hood, it houses an Intel Core i5-10210U quad-core processor paired with 8GB DDR4 RAM and a combo of 256 GB SSD and 1TB HDD storage. The integrated fingerprint reader on the power button makes it secure and fastens the login process. The laptop can stay powered up to 12 hours on a single charge and supports fast-charging that's claimed to charge it to 80% in 1 hour. It also has full-sized USB and HDMI ports, which makes it even more convenient for connectivity.
LG Gram
The LG Gram is one of the thinnest and lightest laptops on the market. It weighs just 1.33kg, which, along with the full HD 15-inch display, makes it an ideal choice for users who work on the go or just need a travel companion. The lightweight design allows you to put it in your bag and forget about it, while the 15-inch screen size is good for a range of different uses. It also comes with an i5 processor and 8GB of RAM, making short work of multitasking and intensive applications. The 256GB SSD on the laptop is quick, efficient and handy, especially on the go. It also has a good set of ports too, which enhance the functionality of the laptop.
Acer Swift 3 SF314-54
The Acer Swift is a budget option for those who want lag-free performance. It comes with a 15.6-inch full HD display, letting you make the most of software which requires large screens. Additionally, Intel i5 CPU is proven to give good performance even on demanding applications and software. Since the CPU is backed by 8GB of RAM, you can expect to get good video editing or photo editing performance out of it. In terms of storage, you get a 512GB SSD, which may seem like less, but in no time will have you wondering how you were doing without an SSD. Acer claims a 12-hour battery life, which, along with the low weight, makes it a viable travel companion.
Dell Inspiron 3501
For users who don't care much about the laptop's looks, the Dell Inspiron 3501 is a good option. It comes in an unassumingly simple and barebones design but packs a punch in terms of performance. The laptop is equipped with an 11th Generation Intel i5 CPU, 8GB of RAM for running multiple applications at once, 1TB HDD for all that data-movies, photos, documents, music and more, and a 256GB SSD, which helps keep the operating system quick and responsive. You also get a 15-inch display with a Full HD resolution, which makes things look crisp and clear. The port selection is also not bad, which is good if you're a versatile user.
Dell INSPIRON 3505
This Dell Inspiron laptop is quite similar to Dell's other offering, but the difference here is that it comes with an AMD CPU and GPU. The AMD processor on the Dell Inspiron 3505 is the Ryzen 5, and it runs on AMD Vega graphics. For users who have very specific workflows which take advantage of the fast multicore performance on AMD CPUs, this laptop is a good option. These users include data scientists, 3D designers, engineers and other professionals. Apart from that, the 512GB SSD makes you a slave to its quick performance, making it so that going back to an HDD isn't an option. The full HD 15-inch screen is another good addition, allowing users to get the most out of any application.