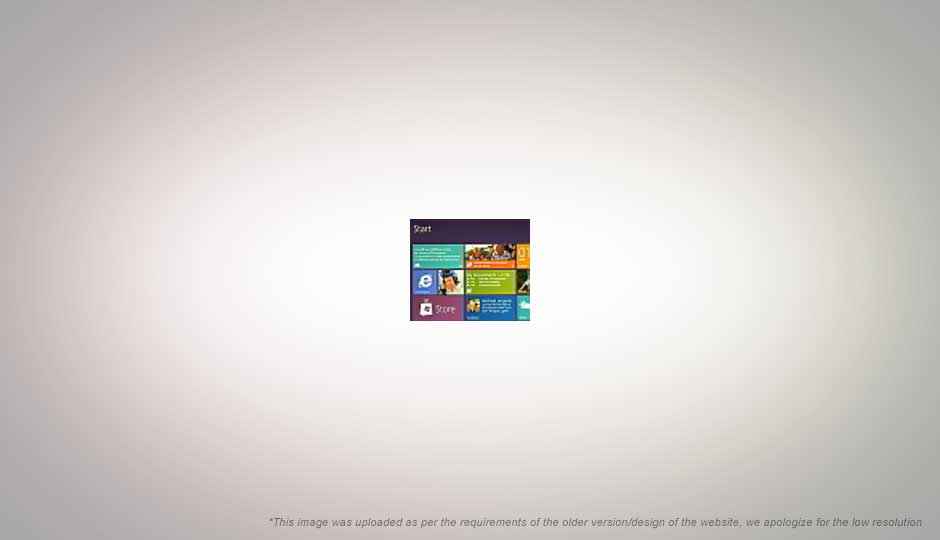 Microsoft's Windows 8 will support both virtual hard disks and ISO files, a boon to anyone who has ripped a DVD.
Microsoft made its latest disclosure on Windows 8 on Tuesday, part of its ongoing efforts to open up the Windows 8 development process. The leadup is a prelude to Microsft's BUILD conference, dedicated to Windows 8, which runs Sept. 13-16 in Anaheim, Calif. (Also read: Windows 8: What We Know So Far")
Windows 8 will be able to store both .ISO and .VHD files, creating virtual optical drives and virtual hard disk drives to play back both.
"The trend of incredibly large and small form-factor hard disks means we can store ever increasing amounts of data without worrying about running out of capacity," Steven Sinofsky, president of the Windows division at Microsoft, wrote in a blog post. "Windows 8 enables easy access to the contents of two important storage formats, ISO and VHD files. While we generally think of these formats when they appear on media, they are also very useful as files within a file system and that is where native support in Explorer comes in handy."
[RELATED_ARTICLE]
Although the ability to support ISOs and VHD files are conceptually similar, the two functions will be typically be appreciated by two different groups of people.
ISOs are simply a disk image, such as an entire DVD – menus, formatting and all – saved as a single file. An ISO file, burned to a CD or a DVD, can be played back on any DVD or CD player. To date, ISOs have generally been the province of pirates, however, with groups sharing ISO files of popular games.
DVDs, meanwhile, are generally ripped and saved to formats like MP4. ISOs have one disadvantage: as uncompressed files, they're quite large, compared to DVDs ripped, stripped, and formatted to MP4 files with included audio. However, ripping a DVD and converting it to an MP4 can either require a paid software package or a knowledge of freeware and shareware – and patience, as ripping the actual DVD can take some time, as well. (CD audio can not be ripped as an ISO, however.)
Microsoft's inclusion of ISO files within Windows 8 is an acknowledgement that most hard disks are large enough to support toting around an ISO or two, such as on a plane flight, or store them in a NAS for home playback.
"Given cheap hard disks and our mobile lifestyle, we have little interest in carting around collections of discs," Sinofsky wrote. "Also, we expect to be able to receive content as well as share and collaborate with friends, family, and colleagues in an instant – typically through online file transfers. Last but not least, our desire for thin and light form factors such as slates and ultra-mobile laptops often leaves no room for vendors to add optical disc drives."
Microsoft and Sinofsky didn't say so, but it would be reasonable to assume that Windows Media Player or some related software would support ripping DVDs to ISOs, in much the same way consumers can rip CDs to the hard disk in a variety of formats.
Clicking on an ISO file will create a virtual DVD drive, basically a software interface that allows users to play and explore the ISO file, much like a normal DVD drive.
Virtual hard disks or VHDs, on the other hand, are more generally suited to virtual machines; the most common use for a VHD is when a software developer wants to test an application or other piece of software on another operating system. Hyper-V, Microsoft's hypervisor technology, stores information for virtual machines within VHD files. Users can also do test other OSes by partitioning or even dual-booting their PC; a VHD is a simpler way of doing the same thing.
Instead of creating an optical drive, a VHD simply creates another drive letter within the PC's Explorer window which can be treated just like another storage volume.
In both cases, users can "eject" or unmount the drives when done, Sinofsky wrote.
Microsoft has also described improvements to Windows 8's Explorer function and file management. A Windows 8 app store is also in the works.
Copyright © 2010 Ziff Davis Publishing Holdings Inc.
Source: Microsoft's Windows 8 will support ripped DVDs