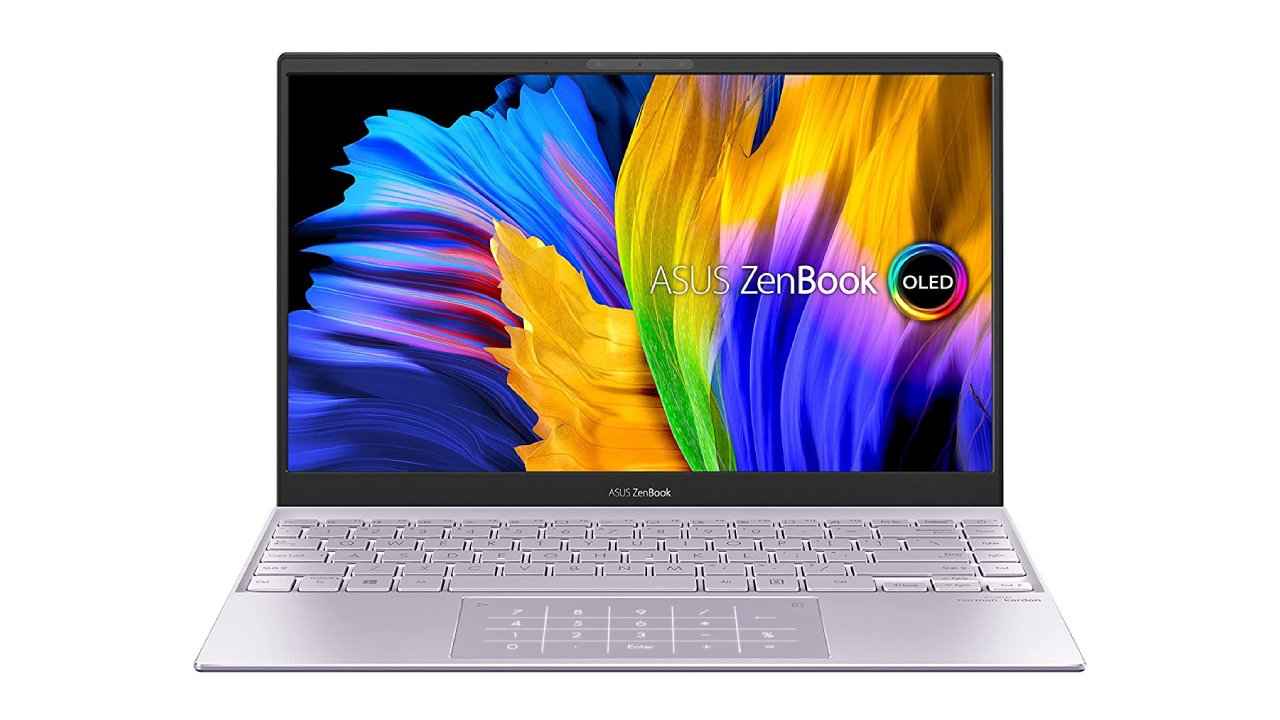 Laptops are an integral part of our lives- you may be a student, a professor, a working class professional, or just looking to run multimedia content – there's no denying that you need a laptop that can keep up with your demands, no matter how diverse they may be. In that regard, a laptop with the Intel 11th Generation Core i5 processor is a good choice. This processor can handle all kinds of media applications, web browsing, and even professional applications to some degree. A lot of laptops equipped with this processor offer well balanced features for the price. In many cases, you can find these paired with high speed SSDs and sufficient RAM for bargain prices. Here are some of the top laptops with 11th generation Intel Core i5 processors that you can pick from.
LG Gram Ultra-Light 11th Gen Core i5
The LG Gram is known for its extremely lightweight build, which makes it perfect for keeping with you on the go – it weighs less than a kilogram. The design is backed by an impressive battery life, which LG claims can last you 18.5 hours, meaning no matter where you are, you can stay productive. Powering your workflow at home, office or on the go are an Intel Core i5 processor from the 11th generation family along with 8GB of RAM- these components will make short work of day to day tasks such as checking emails, watching movies and content, browsing the web, and also for the occasional professional application work. Since this is a quad-core CPU, applications like video editing, photo editing and data-heavy applications can make great use of it. The laptop also boasts a 512GB SSD, which is fast, reliable and sufficient enough for most users.
ASUS ZenBook 13 OLED (2021)
Here's a compact laptop that sports a 13.3-inch FHD screen with an OLED panel. This in itself makes it a great pick for professionals who work with videos, photos and colours. The OLED panel displays true to life visuals along with rich colours. Not only that, the 13.3-inch screen is great for carrying around the laptop with you and works well as an entertainment powerhouse. Powering all your web browsing, day to day tasks and professional work is an Intel 11th generation Core i5 processor, 16GB of RAM and 512GB of SSD storage. These components are powerful enough to make most apps run smoothly. Apart from that, a neat feature is that the touchpad can be converted into a number pad, making it great for those who work with data.
HP Pavilion (2021) Thin & Light 11th Gen Core i5 Laptop
Looking for a laptop that is affordable, has a great set of specifications, and has a slim form factor? This option from HP is worth considering. It features a 14-inch full HD screen, paired with a highly capable Intel Core i5 processor and 16GB of RAM. These components are good enough not just for the average laptop user, but for working professionals as well, who tend to use applications such as Adobe Premiere, Photoshop, Lightroom, Illustrator and more. The laptop's CPU can also easily handle 3D rendering applications, the performance of which will be backed by Intel Xe Iris graphics. Incidentally, the 512GB SSD keeps things snappy. If you're not a power user, but just want something that's value for money and gets your tasks done seamlessly, this is the laptop to pick.
Dell Inspiron 3501 15-inch (38.1 cm) FHD Laptop
This is a laptop which is one of the best all-round systems. It features lots of storage for all your applications, data, movies, videos, files and folders while giving you good internal components to get tasks done. It sports a 15.6-inch full HD screen, an 11th generation Intel Core i5 CPU, 8GB of DDR4 RAM, a 1TB hard disk drive, and 256GB SSD storage. You can store your operating system on the SSD, which will allow you to get to applications and your desktop faster than a traditional HDD. It also features a full-sized keyboard, complete with a number pad. For many users, a number pad is a must-have. All in all, the laptop features a great display, powerful specifications and reliable performance.