An article describing the latest laptop/netbook news around.
DDR3 to be available on Atom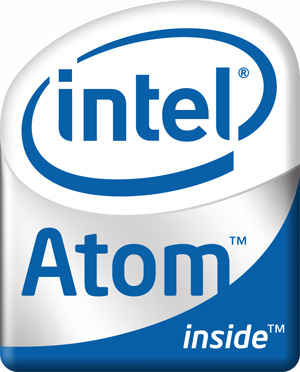 Intel's upcoming Atom processors, N455 and N475, will be launching with DDR3 compatibility, as confirmed on Toshiba's France site, which will be bringing out the NB305-10F netbook with N455 and 1GB of DDR3 (at 1066MHz). The processors as well as the netbook are expected to launch shortly.
In the meanwhile, the dual core N500 Atom processor is believed to launch in June, in the form of a netbook from Asus.
If you were expecting a great performance boost with the advent of DDR3 for Atom, do not be too excited, as it has been observed that the latest DDR2 RAM being used is at par with the DDR3 RAM in question. The only reason that Intel might be pairing DDR3 with its new Atom processors might be price, as DDR2 RAM of the same speeds is now more expensive than DDR3.
Alienware M17x-R2 gaming notebook uses dual HD 5870s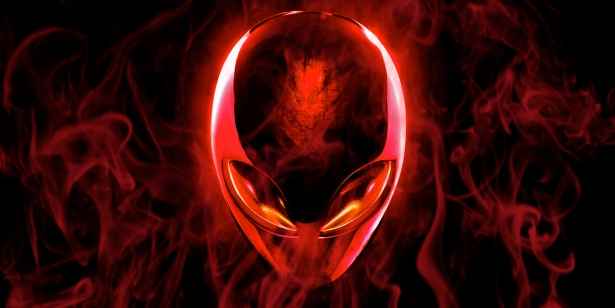 The premier gaming laptop manufacturer, Dell-owned Alienware, has started shipping its new flagship model - the M17x - which we now know will feature a 1GB ATI Mobility Radeon HD 5870 GPUs in CrossFire, instead of its previously advertised configuration, or a dual CrossFire setup of the 1GB ATI Mobility Radeon HD 4870. This has been refreshed, though it is not visible on all sites yet.
Those who had pre-ordered the device got a very pleasant surprise when they were informed that the notebook will be shipping with the CrossFire configuration as well, and many customers simply reordered. Benchmarks are in order, as this will quite possibly turn out to be the fastest gaming laptop out there.
Intel terms the new Classmate PC as a 'hybrid netbook-tablet'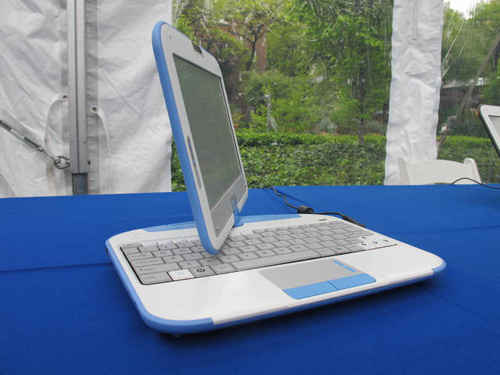 Intel's one-of-a-kind low-cost educational Classmate PC has been refreshed with new hardware and content tie-ups, the first change from its 2008 iteration.
The Classmate PC will now feature one of the latest Atom processors, the N450 at 1.66GHz, 160GB HDD, a 10-inch resistive touch-screen with a startling 1366x768 resolution, an accelerometer, webcam, microphone, along with optional GPS features and wireless connectivity (WiMax and 3G support). The Classmate PC will apparently deliver 8.5 hours of battery life.
The screen has really been refreshed, and will provide touch support for both stylus and finger, and can rotate and lie flat on top of the keyboard. The hardware has been made sturdier to deal with the possible clumsiness of youth, with rubberized surfaces for better grip. Some other very kind features for kids are: air vents being redirected away from the user's arms, an optional tether for the stylus, water-resistant keyboard and touchpad, HDD shock protection, and easy-to-use dedicated navigation buttons.
Intel is excited about reaching out to this untapped audience, and the whole world will be an 'emerging market' for it. The latest content partnerships include: Learning Series Software, Lego education, McGraw Hill, and many more.
Intel will be rolling out the product soon, and has already established working relationships with over 300 companies in 60 countries. A tentative pricing is at $499, which is perhaps too much for educational purposes.
Visit the next page for a look at Nvidia's Verde drivers, and the Packard Bell EasyNote laptop...
Nvidia launches unified Verde drivers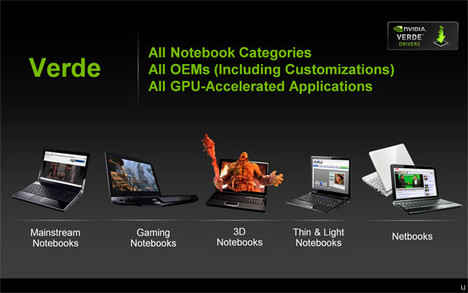 According to the Big Green, Nvidia gets more than a million downloads a month for its Verde drivers, which are what keeps 'your notebook performing at its peak and compatible with the latest GPU-powered applications.'
Keeping it green with Verde, Nvidia offered drivers to users for a huge variety of laptops, from low to high end, so that they could keep up with the latest updates for PhysX, 3D Vision, DirectCompute, CUDA 1.0 to 3.0, Open CL and GL, more than 300 SLI profiles, multi-monitor support, and GPU-accelerated Flash 10.1.
Now, Verde drivers will be released alongside the latest Windows Vista and 7 desktop updates, and will include support for Optimus notebooks. Get the latest Verde drivers here.
Packard Bell announces new line of EasyNote M notebooks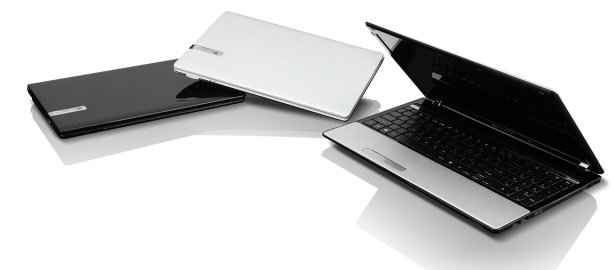 Packard Bell today unveiled a new range of EasyNote M notebooks, available in three different screen sizes: 14", 15.6" and 17.3" models. They will come in four different colours, from silver, red, black and white, and have an anti-fingerprint matte finishes to them.
It will also feature a dedicated "Social Networks key", which will launch a native sidebar for quick access to Facebook, YouTube and Flickr. It will also offer optional Blu-ray drive, apart from a standard HDMI port. Other customization options include a host of Intel Core processors, up to 8GB of RAM, discrete and integrated GPU options from ATI and Nvidia, and up to 640GB HDD space. Pricing is not yet available, but they are supposed to release sometime in April.