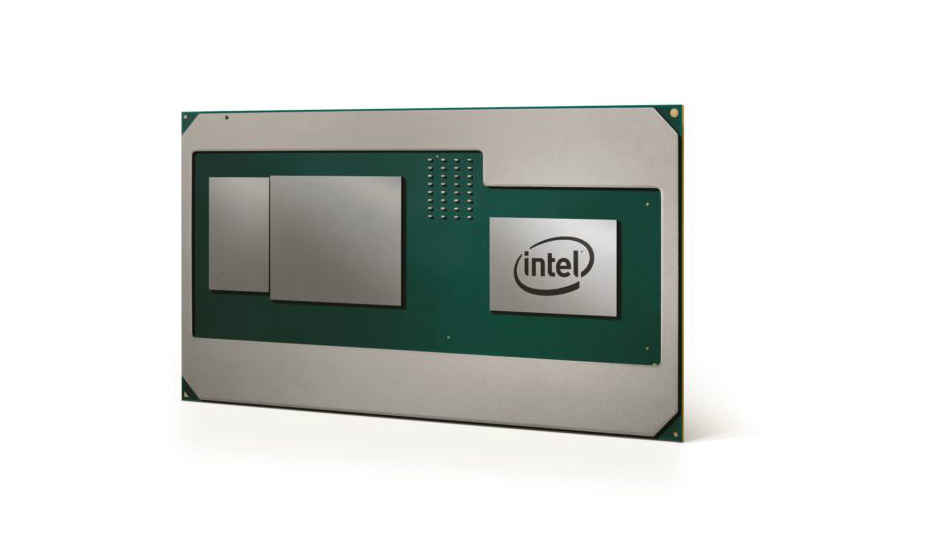 HIGHLIGHTS
This is the first time Intel and AMD have partnered since the 1980s. The new chips target serious gamers, but are meant for portable laptops.
In an interesting turn of events, Intel has announced that its upcoming H-series of mobile processors will use custom graphics made by AMD. Intel has announced that it will use it's new EMIB (Embedded multi die Interconnect bridge) for the more powerful H-series mobile processors. This is a type of packaging solution which lets Intel put multiple silicon chips using the new efficient Interconnect method to combine everything on a single package. Intel states, that for the upcoming H-series family, Intel will be combining the might of its H-series cores, a custom design graphics chip by AMD and a second generation High Bandwidth Memory aka HBM2 in a single processor package.
Currently Intel's 8th gen mobile processor lineup consists of U-series processors which have a power envelope of 15W. These chips come with integrated GPU processors on the same die and even in 2017 remains largely unchanged since the 6th gen Skylake days. Until now, the H-series processors, which generally make their appearance in high end gaming laptops were offering the same integrated GPU setup. Now, though it is being speculated that Intel will pack the new H-series chips with AMD's latest Vega GPU cores.
The other thing we are not sure about is the power delivery as both AMD and Intel have different approaches when it comes to power input methods. Intel current gen H-series processors (7th gen) uses a 45W power envelope, which provides headroom for support for higher clock speeds and more core. However, with a new (AMD) discrete embedded GPU that power envelope may change and we might see a whole new power input solution for the upcoming chip.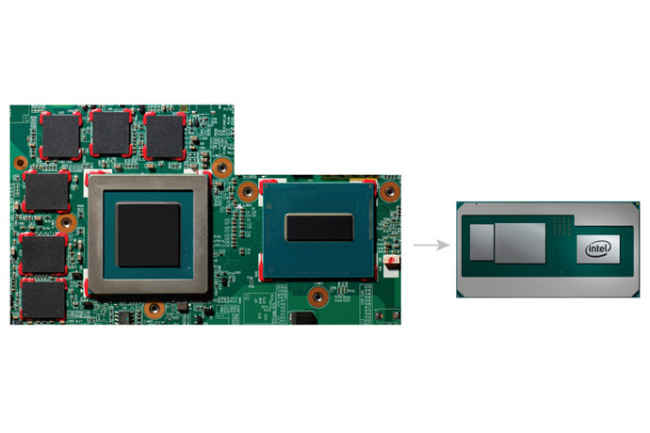 This partnership though astonishing and good for the end consumer, leaves many question unanswered. The biggest question being, how will these processors compete with NVIDIA's offerings? Other lingering questions include, how will it affect the prices of gaming laptops in general? We believe, some answers will come once Intel announces its H-series SKUs for the 8th generation.