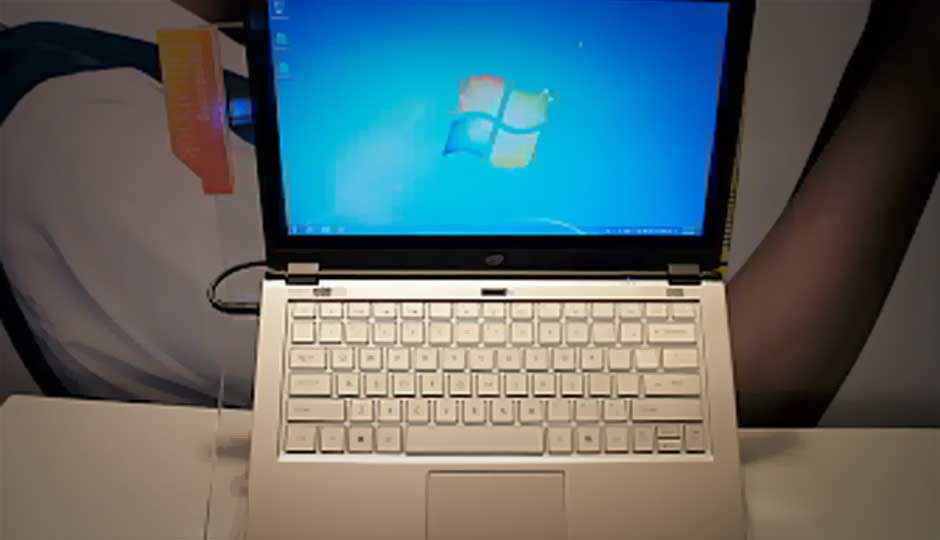 Intel has unveiled the new range of the Core series processors, that will power the next generation of ultrabooks. These will be made with the world's most advanced 22nm 3-D tri-gate transistors. The chip giant is hoping its new platform will help propel PC sales, a segment that is currently are being overshadowed by the rapidly growing market for tablets.
Of course, the question of pricing is extremely important if Intel ever hopes to make ultrabooks compete with tablets. For now, ultrabooks are still quite expensive, but Intel hopes its partners can deliver lower prices once the technologies used become more commonplace.
The 3rd generation of Intel Core processors, or Ivy Bridge, will offer better graphics performance, more on-tap processing power as well as enhanced battery life than the previous generation, or Sandy Bridge. For more details on the advantages of Ivy Bridge of Sandy Bridge, refer to our previous coverage.
| | | |
| --- | --- | --- |
| | | |
| | Intel Next-Gen Ultrabook Presentation | |
According to Intel, Ivy Bridge, with its 3-D tri-gate design, will provide 22 percent better CPU performance, 15 percent lower power consumption, and 2X the graphics and HD media performance. Apart from these advantages, Ivy Bridge-based ultrabooks will wake up from sleep mode in less than 7 seconds. Connectivity too, has been enhanced with native USB 3.0 and Thunderbolt support.
All ultrabooks based on the 3rd generation Intel Core i3, i5 and i7 processors will also have built-in features like Quick Sync Video, Intel HD graphics, and Wireless Display (WiDi). 3D ultrabooks will come with the InTru 3D feature.
With Windows 8 on the offing, touch interaction will become very important, and Intel is determined to ensure that future ultrabooks will feature touchscreens to take full advantage of Microsoft's new OS and its Metro-style app functionalities. With high demand expected, Intel says global production of large (bigger than 13-inch) touchscreens will be boosted by anywhere between three and five times, and is currently collaborating with manufacturers such as with suppliers TPK, Wintek, Cando and HannsTouch.
Acer and Asus have already announced touchscreen ultrabooks with Windows 8 at Computex 2012 this week. Apart from touch, Intel is looking to introduce other natural interaction features along with Ivy Bridge and Windows 8-based ultrabooks, such as voice commands and dictation (it partnered with Nuance for the functionality), face tracking, as well as a variety of other biometric sensors. Potentially, in the future, ultrabooks could be used biometric features such as health assessment, apart from eye tracking.
Intel has also introduced Anti-Theft technology on the ultrabook platform, which will allow users to disable their system in case they have been misplaced or stolen. This service will be available free of cost. Intel Identity technology will keep sensitive user data safe – banking, payments, social media, and will allow online accounts to link to their ultrabook, reducing the chances of success for imposters who may be accessing online accounts remotely.
Intel is further hoping to improve ultrabooks' security and connectivity, while also reducing their size. Currently, Ivy Bridge ultrabooks are able to update content and security features even when the device is in sleep mode, when connected to the internet.
Do check out our hands-on with Intel's reference Ivy Bridge ultrabook, here. You can also check out our coverage on Intel's latest ultra-low and standard voltage mobile Ivy Bridge processors, here.
Intel Reference Ultrabook Hardware for 3rd Generation Core Processors

| | | |
| --- | --- | --- |
| | | |
| | | |
| | | |