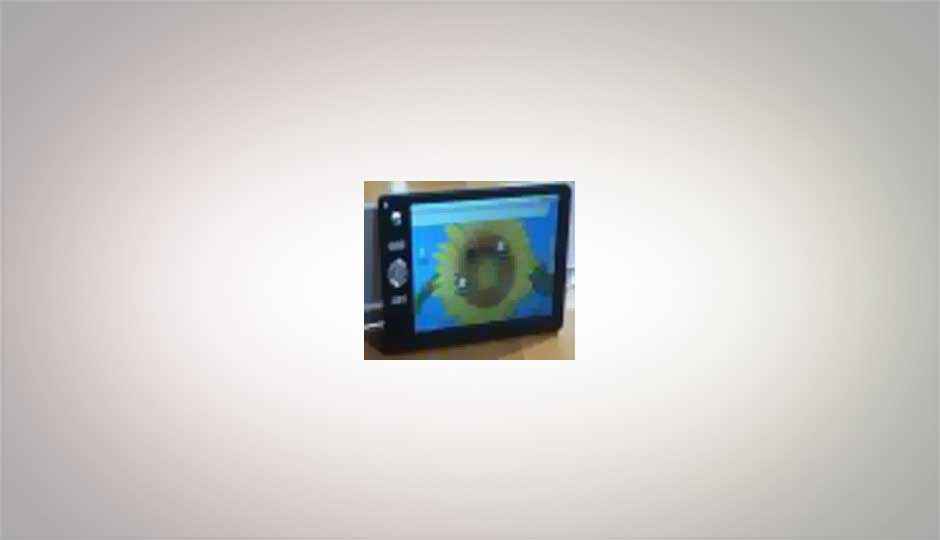 The Indian government is set to roll out the first lot of its low-cost computing device. Nearly 10,000 devices will be dispatched to the IIT-Rajasthan later this month. And over the next four months, 90,000 more devices will be released nationwide. The device will cost Rs 2,200 of which Centre will subsidize 50 per cent of the cost. The government plans to keep the prices of the gadget, meant for the students, at around Rs 1,000.
Commenting on the delay in rolling out of the devices, officials explain that the company that was given the contract to manufacture one lakh pieces was bought over. However, they further add that they have worked the contract with the new manufacturer and further delay is very much unlikely.
The revolutionary gadget has a 7-inch touchscreen display, two USB ports and an external hard drive. The device also has a three-hour battery life. Moreover, it has Word, Excel, power point, PDF viewer, Open office, zip/unzip facility, video streaming, flash video, web browser with javascript support and many more software applications. According to officials, the device can be operated in extreme conditions as well.
[RELATED_ARTICLE]
The device, unveiled by the Indian government last year, received sensational response from the tech world then. The government hopes that the device spreads the reach of technology to the remote areas of the country. In spite of apprehensions about the success of the device, the government appears firm on the plan. Considering the vast population that has nearly no access to the modern education, the low-cost device is certainly going to push the ongoing internet revolution in the country.
India has managed some similar pricing miracles in the automobiles industry. Nano, launched by Tata, has already proved to be a huge hit in India, as its prices have been kept within the reach of the Indian middle class. In India, you can easily get a decent mobile phone with basic features for nearly Rs1000-2000. The growing market competition and companies aiming to exploit the purchasing power of the large Indian middle class, it is very likely that we see several more low-cost hi-tech products in near future.