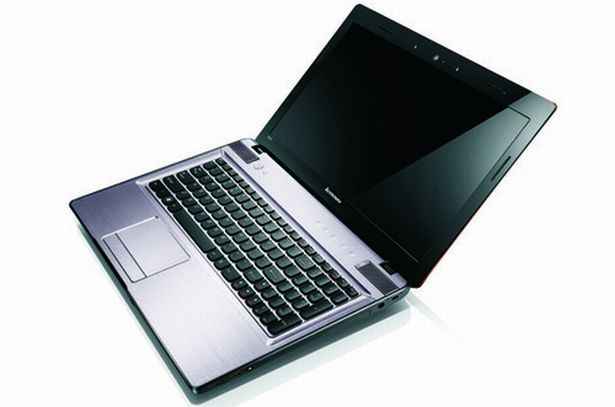 Lenovo has just announced updates to their entire line of IdeaPad laptops, but may draw the most attention with their Y and Z models, which set new standards in both speed and style.
Combining the speeds of Intel 2nd Generation i5 and i7 processors with hybrid SSD and HDD storage, the IdeaPad Y-series includes the world's fastest booting Windows 7 PCs, the Y470 and Y570, with claims of booting in less than 10 seconds. Thanks to the proprietary Lenovo Enhanced Experience, you should also see applications opening twice as fast.
In addition to high performance, the Y series also provides high definition multimedia support, with both the 14-inch and 15.6-inch models supporting 720p video playback, accompanied by JBL speakers, SRS audio enhancement, and Blu-ray optical drives. HDMI and TV outputs let you bring your video content into the living room for easy enjoyment for the whole family.
The IdeaPad Y570d adds a 15.6-inch high-definition 3D panel to the mix, complete with the graphics support and glasses needed to enjoy immersive 3D entertainment. Thanks to switchable graphics and an Nvidia GeForce 555M GPU, this 3D capability doesn't have to compromise battery life. Whether it's 3D movies, or 3D games, the Lenovo Y570d adds a new dimension to your home entertainment.
[RELATED_ARTICLE]Other features extend the reach of the IdeaPad Y-series beyond pure entertainment. Ambient light detection automatically adjusts your screen brightness to provide ideal visibility and protect against eye-strain. An integrated web camera lets you connect to friends over Skype, and with VeriFace facial recognition, you can securely log into your computer with nothing more than a smile. All of these features and others are wrapped in a protective black metallic chassis.
The IdeaPad Z-series, the Lenovo mid-range laptops launched last summer, have also been updated with 2nd generation Intel Core i7 processors and up to 8GB of RAM. Unlike the conservative black metallic finish of the Y-series, the IdeaPad Z-series comes in a variety of stylish colors like fuchsia, sky blue, red, and dark brown. These bright colors are further enhanced with patterns inset into the transparent plastic, creating a 3D effect.
Beyond eye-catching looks, however, the Z-series packs a lot of features into a mid-range laptop. Nvidia GeForce graphics processors support 720p video playback and HDMI output. Lenovo's RapidBoot technology delivers faster start-up and shut-down times. Storage space abounds with drives available up to 1TB. Entertainment options are bolstered by optional Blu-ray support, SRS Premium Sound enhancement, and OneKey Theater II which offers one-touch optimization of video and audio. The integrated web camera will provides clearer web chat, letting you Skype in crystal clear 720p.
The new models are expected to be available this spring, with the new Y Series laptops arriving in May and starting at $899.99. Availability and pricing of the new Z Series models was not available at the time of reporting.

Copyright © 2010 Ziff Davis Publishing Holdings Inc.