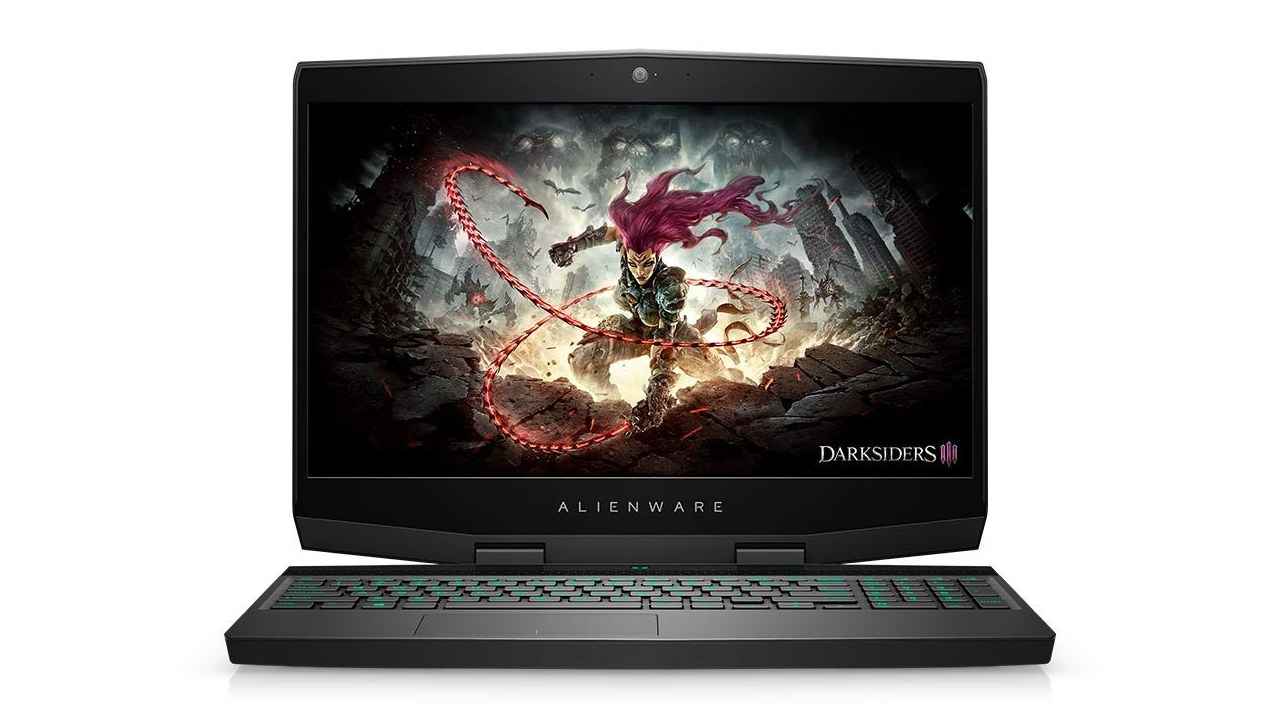 Gaming power and portability didn't go hand in hand for a long time. However, things are different with the recent generations of gaming laptops that pack some serious firepower in the graphics department. Armed with mobile versions of some of the most powerful graphics cards out there, these gaming laptops are capable of giving a serious challenge to some desktop builds. However, to be able to do that, they need to sport the right combination of supporting hardware and optimising features. Here are some gaming laptops available on Amazon that have been selected based on such high-end specs and features.
ASUS ROG Zephyrus S15
Featuring a slim profile, the Asus ROG Zephyrus S15 aims for a no-compromise performance for all your needs, be it work or play. Its graphics are powered by the RTX 2080 Super Max-Q, which aims to deliver the best graphical performance on the laptop. Its durability is enhanced by the reinforced metal chassis that protects against regular wear and tear. The material used is a special magnesium-aluminium alloy that gives it additional strength. The palm rest area has a honeycomb reinforcement under it which keeps this high-usage area resistant to damage. With thin bezels around the 300Hz refresh rate display and calibration with ProArt TruColor Technology, the laptop aims for visuals that are buttery smooth and vibrant.
Razer Blade Pro 17
The massive 17-inch display on the Razer Blade Pro can deliver an immersive gaming experience for your favourite titles. The laptop has been designed to fit this screen onto a smaller overall footprint, keeping it portable. The combination of the 9th Gen Intel i7 CPU and the RTX 2080 GPU ensures great high-definition gaming for maximum fun. The display sports a refresh rate of 240Hz and is designed with thin bezels for an edge-free seamless gaming experience. With next-gen wireless and ethernet ports, your connectivity needs should be taken care of in a lag-free manner. The CNC Aluminium chassis makes the laptop durable and damage-resistant.
HP Omen X 2S
The HP Omen X 2S comes with an innovative dual-screen design that aims to redefine the way you game. A 6-inch 1080p touchscreen above the keyboard allows you to use other applications without interrupting your gameplay. For instance, you can watch gameplay videos, control your playlists and chat with friends while you're playing your favourite title. The 20mm thin chassis ensures high portability for the laptop. The main display features an interesting Micro-edge design that uses minimal bezels for maximum immersion, while NVIDIA's G-SYNC technology ensures sharp, lag-free gaming. The model also includes the OMEN Tempest Cooling Technology, which ensures stability by keeping system temperatures within acceptable limits. The laptop features liquid cooling that ensures better thermal dissipation.
ASUS ROG Zephyrus Duo 15
Zephyrus Duo is ASUS' vision of a gaming laptop with a secondary screen. It looks pretty futuristic with a smaller, secondary screen that hoists itself on a hinge above the keyboard when you open it up, to give you valuable extra screen real-estate. The laptop is packed to the gills with speedy components such as a 15.6 inch 300Hz display which is capable of updating your every action instantaneously, making everything look smoother and playing competitive games more rewarding. It also has 2 x 1 TB SSDs in RAID 0 configuration which greatly increases data reading speeds and also helps make the SSDs last longer since each write is spread across two drives instead of one. A 10th gen Intel i7 10875H coupled with a NVIDIA RTX 2070 SUPER Max-Q gives you top of the line performance while the laptop's unique ergo lift mechanism helps cool the machine down better. If you crave speed, the ASUS ROG Zephyrus Duo has it in oodles and definitely should be high up on your list.
Dell Alienware m15
The old formula of gaming laptops requiring a big, bulky and heavy chassis has been put to rest. The Dell Alienware m15 proves that you can have great gaming performance in a small and thin footprint without compromising on anything else. The m15's magnesium alloy top plate and whole body metal construction is known to be sturdy. On the inside, it is powered by an Intel i7 8750H and an NVIDIA RTX 2070, which hold their own with anything you care to throw at them. It tips the scales at a mere 2.16 kilograms – not much more than the weight of a regular home laptop. The 15.6-inch laptop is only 0.8 inches thick, making it very easy to tote around to your LAN parties.
MSI GE66 Raider
MSI has managed to cram a whopping 99.9 Watt Hour battery into the GE66 Raider – just 0.1 Wh below the legal limit for carry on luggage on flights. Hence, the GE66 Raider's considerable battery life is the best you can get in a gaming laptop of this caliber. Apart from the battery, the GE66 is no slouch in the looks department either. The understated design with the matte titanium blue colour looks professional and classy with no garish gamer accents while a customisable RGB LED bar at the base of the keyboard gives you some covert swag when you need it. A 10th gen Intel i7 10875H coupled with a NVIDIA RTX 2070 Super GPU makes the GE66 Raider a performance beast while the ample air vents on the base of the laptop keep it cool even under load.