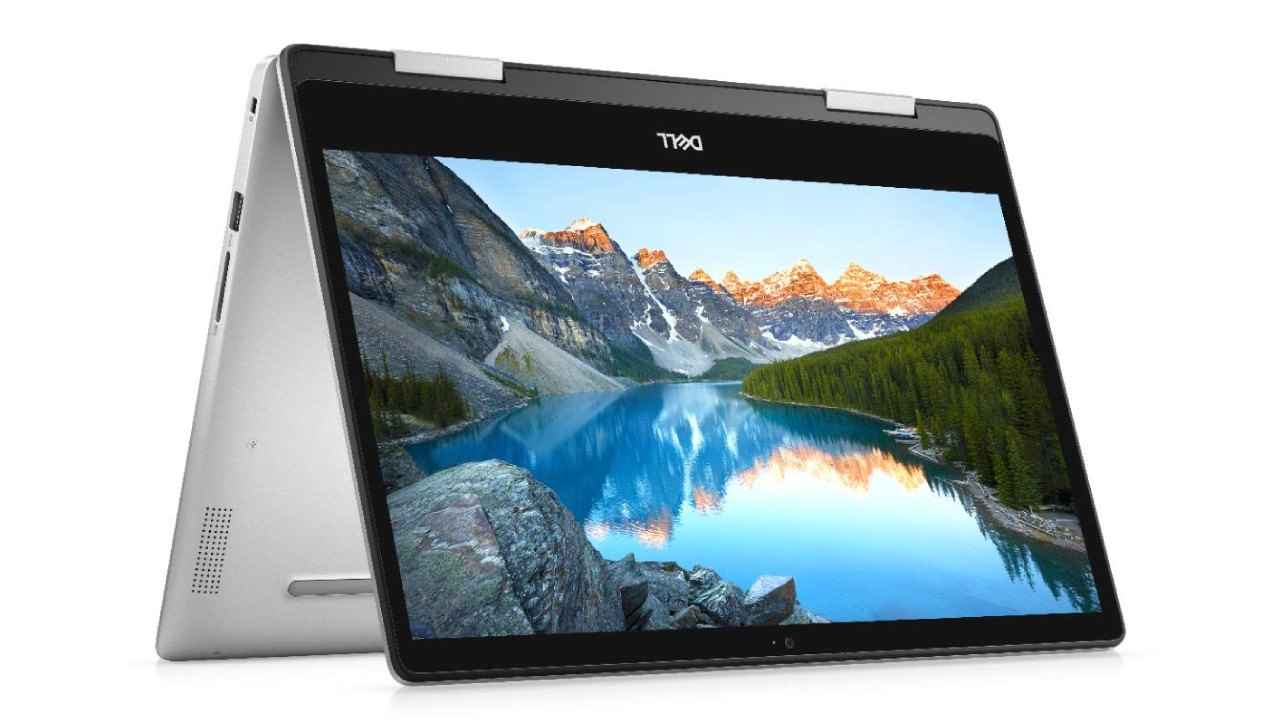 Business professionals often have precise requirements from a laptop. Sure, the laptop needs to keep pace with you and be fast, but apart from that, it should be lightweight, have a professional-looking design, be portable, and have good battery life. In some cases, a touch screen is required, and the laptop has to function as a tablet as well. Many business professionals don't want to get an additional tablet because of the added weight and hassle of carrying one more device around. This is where the newer 2-in-1 laptops come in, as you get all of the functionality of a laptop and the flexibility to tap and draw as you would on a tablet. Check out some great, high-powered, convertible thin-and-light laptops suited for business users.
HP Spectre x360
The HP Spectre x360 is a 2-in-1 laptop that supports the company's signature gem-cut chassis. That makes for a premium look and design that should make some heads turn. The laptop is powered by an Intel Core i5-1035G4 processor with 8GB DDR4 RAM. It also comes with a 512GB SSD for snappy loading times. The laptop features a 13-inch Full HD touchscreen display with a 360-degree rotating hinge.
HP Pavilion x360
Like all other laptops in this list, the HP Pavilion x360 is a 2-in-1 laptop that can swivel the hinge 360-degrees and behave like a tablet as well as a laptop. The 14-inch Full HD touch screen has a micro-edge display with thin bezels for a more immersive experience. Under the hood, it packs in an Intel Core i7-8565U processor clocked at 1.8GHz with turbo boost up to 4.6GHz. It also packs 16GB DDR4 RAM and 512GB SSD. For graphics, the device sports an Nvidia GeForce MX250 GPU, which should be more than enough for light graphic usage or even a little bit of gaming. The laptop also comes bundled with a stylus for added versatility.
Lenovo IdeaPad Flex 5i
This is a convertible laptop which doesn't cost a bomb, has capable specifications and looks professional in a round table meeting. This laptop comes with a 14-inch screen, which is better than a tablet because you get more screen real estate along with touchscreen and tablet mode functionality. Furthermore, it has an Intel i3 CPU capable enough to get simple to moderate tasks done on the go, without a hitch. The CPU is complemented with the 4GB RAM and the 256GB SSD, which ensures quick multitasking performance and fast read/write speeds. The 2-in-1 functionality makes this laptop stand out, and you can use it efficiently even when on the go.
ASUS ZenBook Flip S
Here is an ultra-powerful 2-in-1 offering from ASUS. It has a compact and nifty 13.3-inch screen, making it a really good alternative to even the best of tablets out there. The screen is perfect to be used in its tablet configuration even on the go, and it will even bring your content to life as it is a full HD panel. Under the hood, it comes with a 16GB RAM, an Intel i7 CPU and a 512GB SSD. This laptop is the go-to pick for professionals who don't want even a single hiccup when presenting important data or working with CPU intensive programs. ASUS claims that this laptop has a battery backup of up to 11 hours.
Dell Inspiron 5491
The Dell Inspiron 5491 is a laptop for those who want reasonably good overall performance from their systems. It comes with a 4GB RAM to help with on-the-go multitasking, a 14-inch Full HD display which gives you the feel of a proper tablet, which is handy when you're on the go. The CPU on this system is an i3 10th generation processor which is good for a range of productivity and business-related needs. Storage on this device is managed by a 256GB SSD and a 1TB HDD, both of which give you enough space to store all your important data and documents.
Acer Spin 3
This is an offering for those users who want the best performance from their systems. It comes with a 14-inch full HD touchscreen display panel, which can be stood up in various configurations to suit your needs. The CPU on this one is a highly capable Intel i7 10th generation processor, 16GB of RAM which is more than enough to handle all multitasking needs and a 512GB NVMe SSD. These components are all about lending you the speed that you need to get your work done. For extra security, it comes with a fingerprint reader, meaning you can use this laptop for even the most confidential stuff.